Blogger turns all the order of photos around backward right now. Every picture I post is wrong, I post them in order and they switch order so I have to do it backward. It also wont let me post captions properly so sorry about the lack of info, and for no posts for a long time.
I will try to continue blogging today, I have to walk away sometimes because of how difficult it has become. I have used blogger for years, and love it but it is just a free site so I dont have anyone to complain too when it changes. It regularly changes and I have to re-learn which is fine, but this time there is no solution to some of the new glitches. Hopefully they will be worked out soon.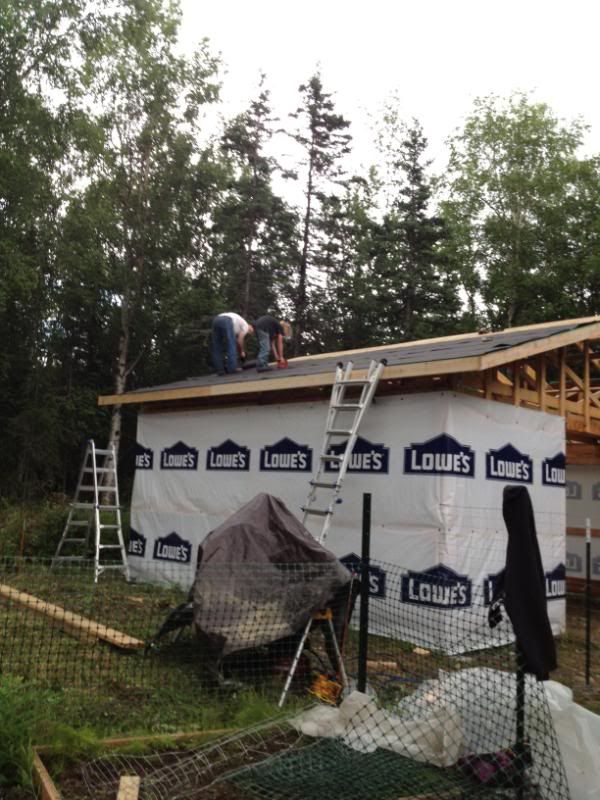 Tad became very comfortable on the roof, thankfully as it isnt my favorite place anymore. By the end both kids were like cats in a tree up there. They loved it and it is a good education. We are completely done with the roof, I will try to get photos of that blogged despite my blogger problems.