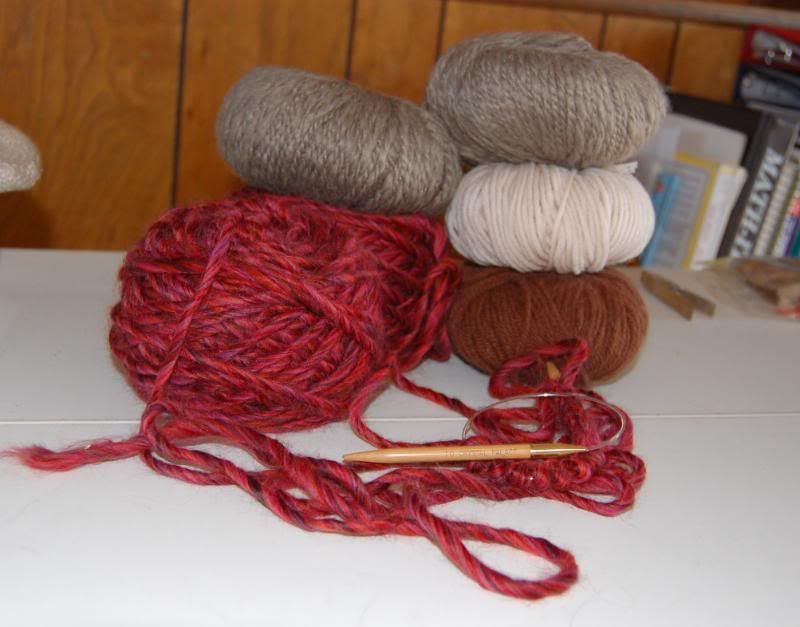 Okay so I became a yarn addict... This isnt even half of what I have, and I dont have much yet...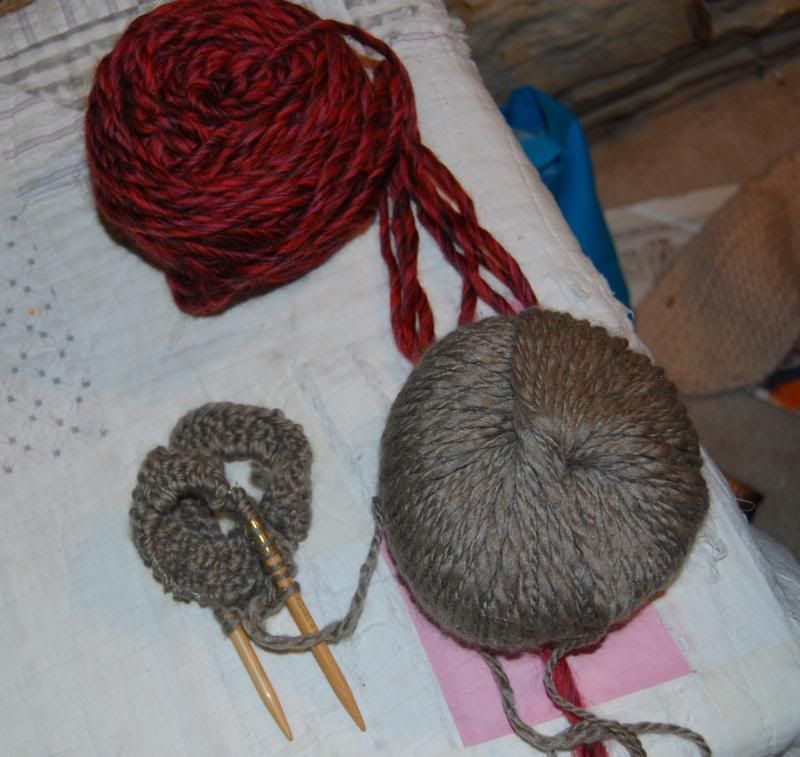 I have a hat on needles for mama, this is a sport weight wool/bamboo blend and the needles are a 16" size 10 circular.
This is Tad's roving, this is unspun wool fiber, that has been washed, combed and carded. He is using a drop spindle to make it into yarn, more photos to follow.
And here is my first hat! I made this in 6 days, in a few minutes each day. I had some trouble with accidently flipping my work. I ended up having sort of, stripes, in my work. It has some dropped stitches but overall came out well. I taught myself to knit! Sort of... most of the credit is to my husband who taught me to knit, which I didnt pay attention to and had to learn again on
knitting help
. Now I have sock yarn, and have ordered some small needles to start a project with that! more to follow...