This is the base of a chicken coop, a roving coop that is.
Wood is expensive but so are eggs. This is our mitered corner. We made it with 2x3s for the base this time instead of 2x4s because we put a tiny house in this one which adds to the weight.
For framing we used 2x2s. The piece of plyboard on the buckets is not attached to the coop frame.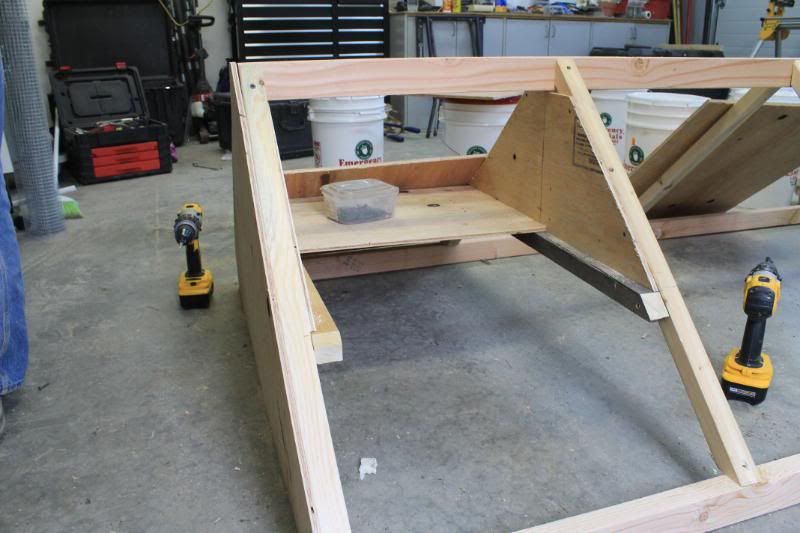 So now we have a chicken shelf, a small place for them to lay their eggs or just sit if they desire. They will like this when it is raining.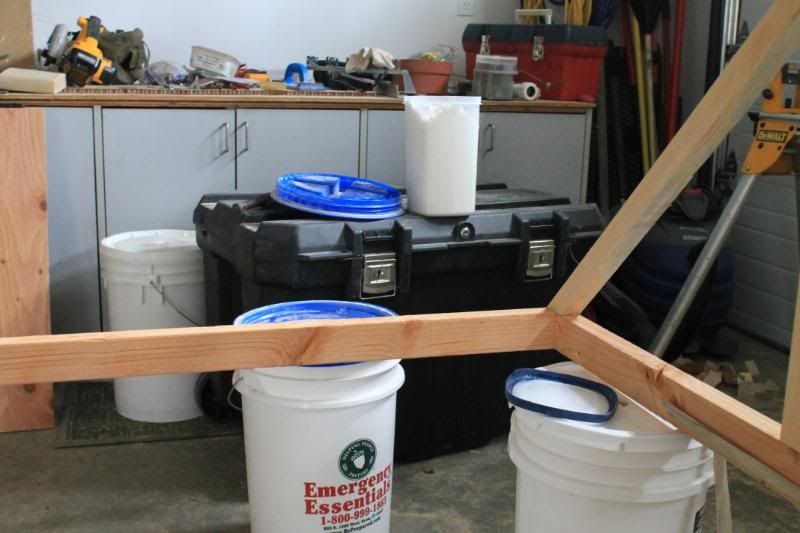 Today I needed some flour, so I had to go dust the sawdust from the bucket and get several lbs out into my house flour container. We only had a little sawdust in the bread, I heard that in France just before the revolution-the poor people revolted partially because of their food quality. They learned that the bakers used ground up chalk in the poor people bread. I dont know for certain that is true, history says yes and no depending on the historian.
Another view, the first one we made didnt have any plyboard. It was for outdoor use only, the chickens used a different house area.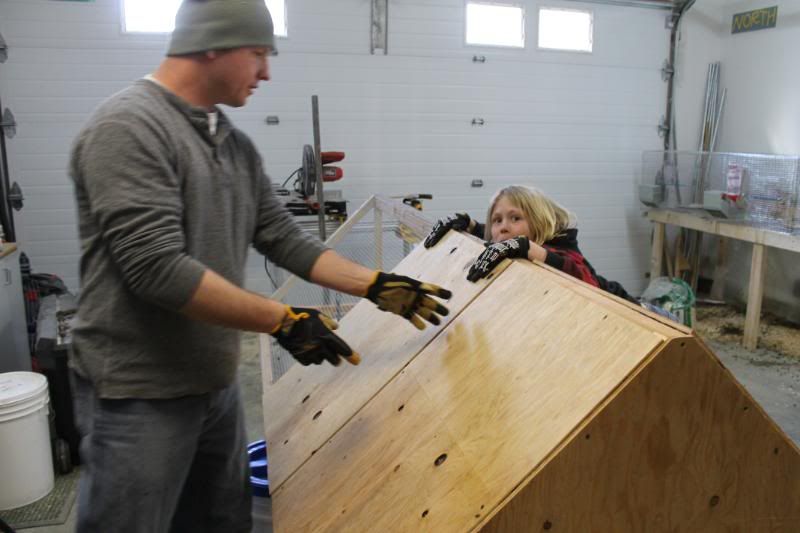 If you look closely, Tad is looking falsely scare right here. Pretending to bug his eyes in terror! He and Frank put the wire on the coop this evening while Nathalie and I made dinner.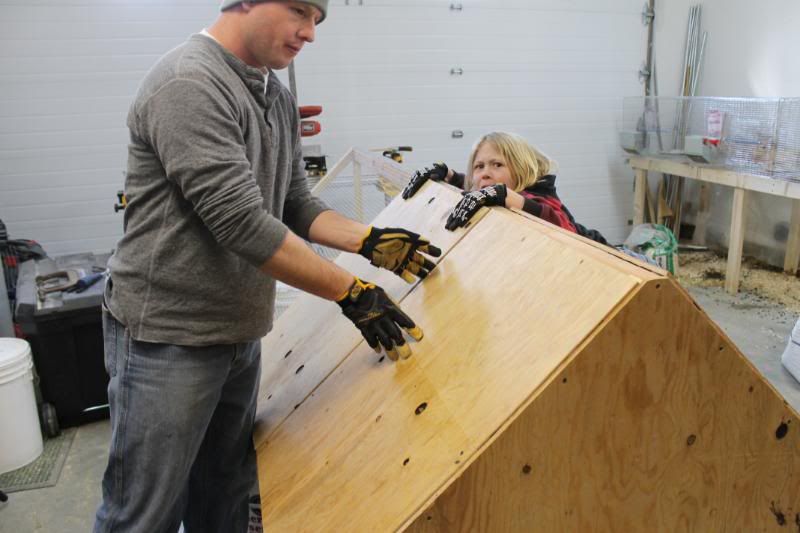 Same photo, um no. Tad is looking at me as if he is Gollum (sp?) the weird little guy from Lord of the Rings.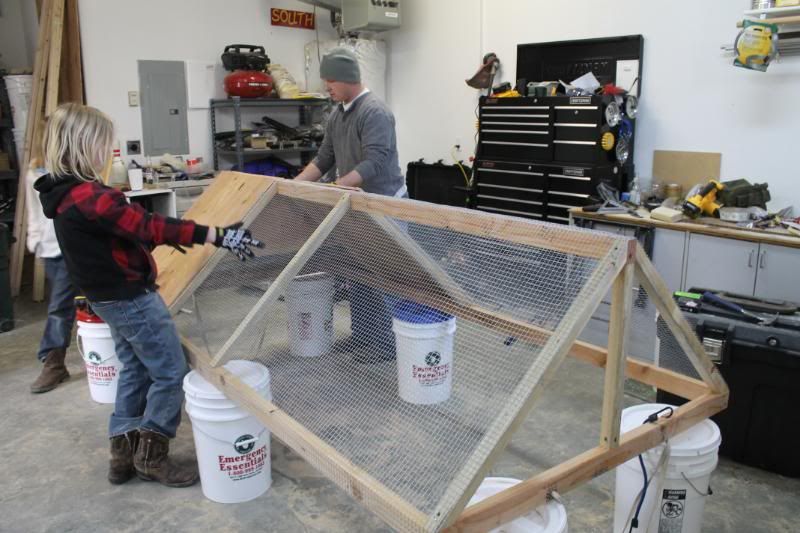 Tad showing me how awesome he is.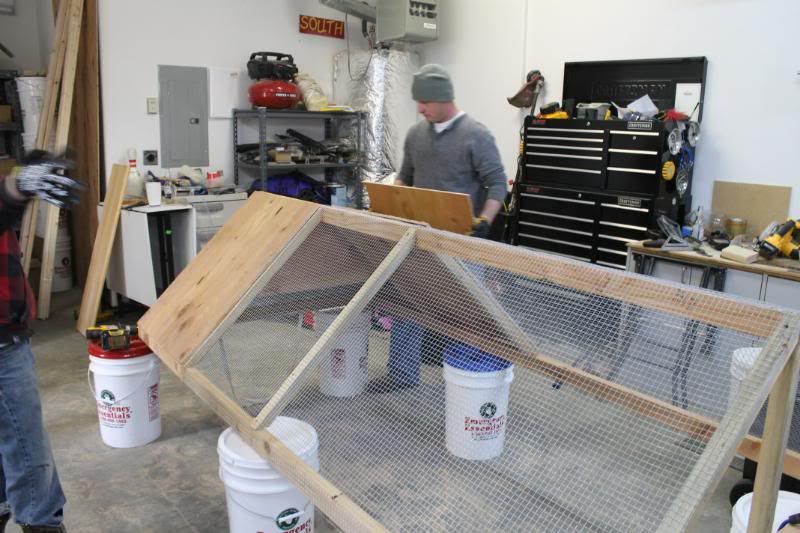 All that is left here is the last bit of wire and finishing the doors. The human door and egg door.
See, the far full sized door is the human door. It isnt very big, we wont often have to go inside. The opening is onto the shelf, and a smaller door will go here so that we can collect eggs.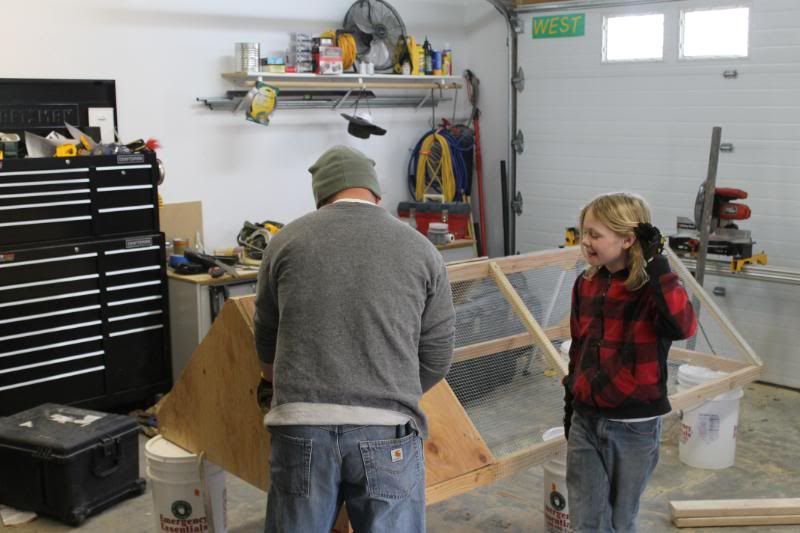 Talking smack towards each other here. Probably like, you are more bald this week than last. Yeah but you are short and I can step on you. Etc.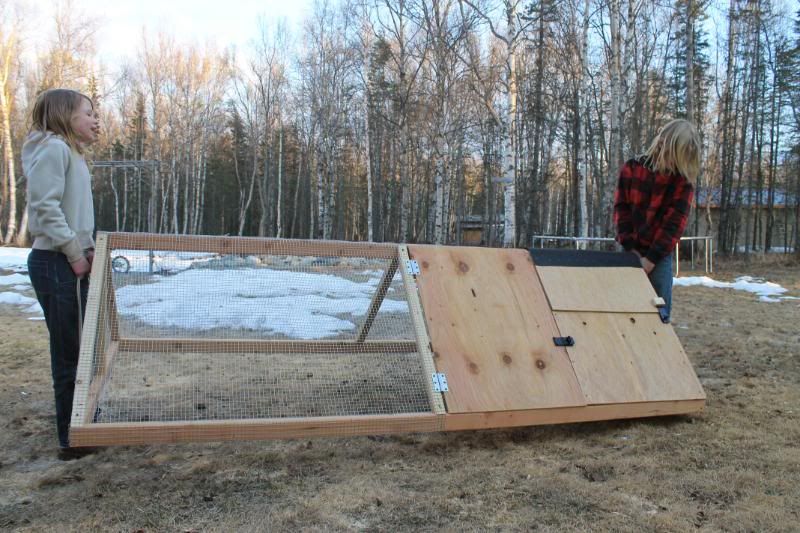 Kids moving the finished product, it moves by nylon web at the ends. It is heavier, of course, on one side but still pretty easy to move. Saved money and time not putting on wheels, we cant wheel it around much of our yard due to the landscaping design. The black is tar paper along the ridge, this was the easiest and quickest way to finish the top for rain.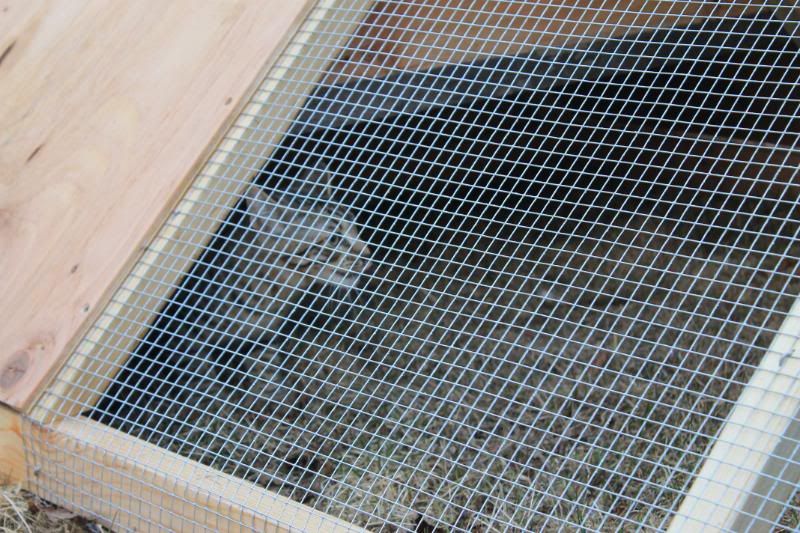 Kitten went under it when the kids raised it up to move it along, he thought he wanted to be there but he changed his mind later.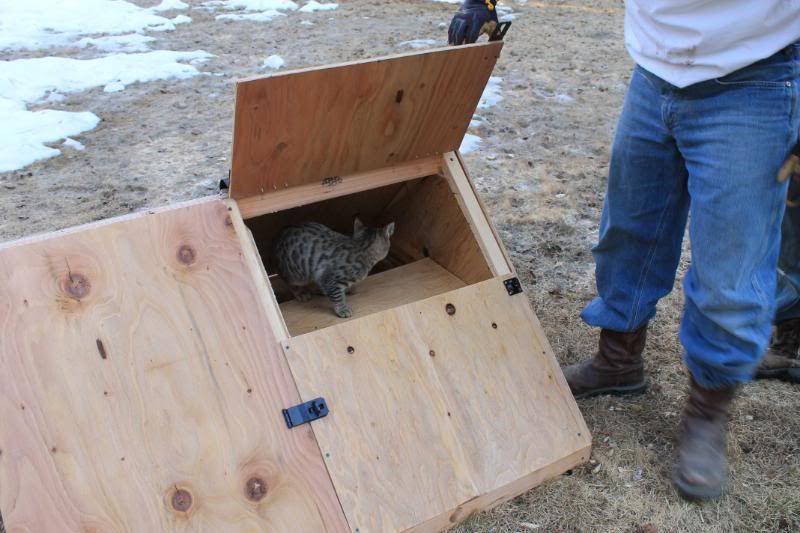 Here he is offered a chance to come out the egg door but he says no thanks.
Now the kids are in bed! The cat is behind Tad. We did, naturally, let them out.
We can get some chickens now as soon as we find some, they were all over online for sale in our area the last few wks and now that we have a coop, there are none pretty much except ones that are not laying. We will find some or leave the kids in there.