Nathalie gets stuck a lot. If I sit on the porch and just listen I will hear, "Daddy can you come and get me?" Or, "Tad, can you come and get me?" She manages to wedge her foot, or feet, in such a way that she is stuck. Her foot will come out but the boot one.
The men in her life not only rescue her, and usually ferry her up for different boot(s) but they also dig her boot out. This is why she never calls me. On this particular day, I said, walk your butt to the house in your sock, get a dry sock, get on new boot and come out and dig it out yourself. Yes, in this photo Tad is digging but I sent him away to continue his snow fort.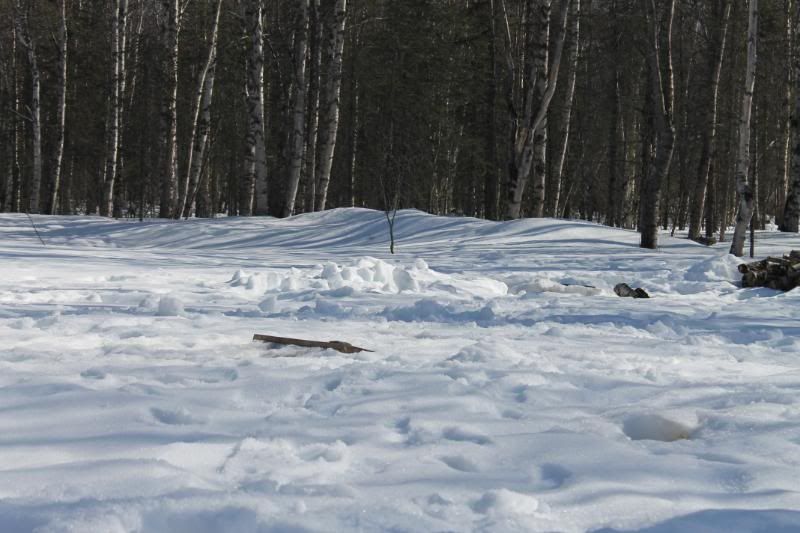 You see the lumpy bit of snow out there? If he goes to those lumps and jumps in, I cannot see him if he crouches down, this is a snow fort. In April. In 55 Degrees.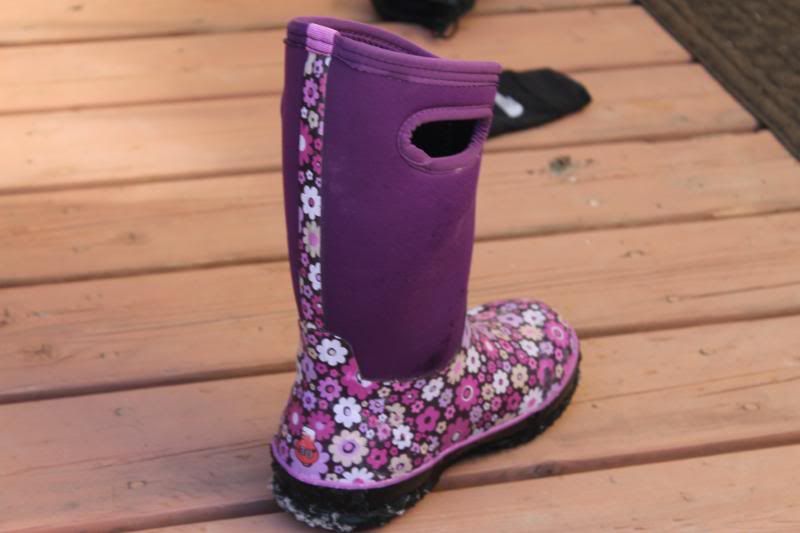 The offending boot, its cute isnt it? Not if you dig it out 4 x a day. She (begrudgingly) dug out her own boot. And if you can believe it, she has not been stuck ONE time since then! I mean not one! How is this, when several times a day she was stuck when it was the male members of the family present!!!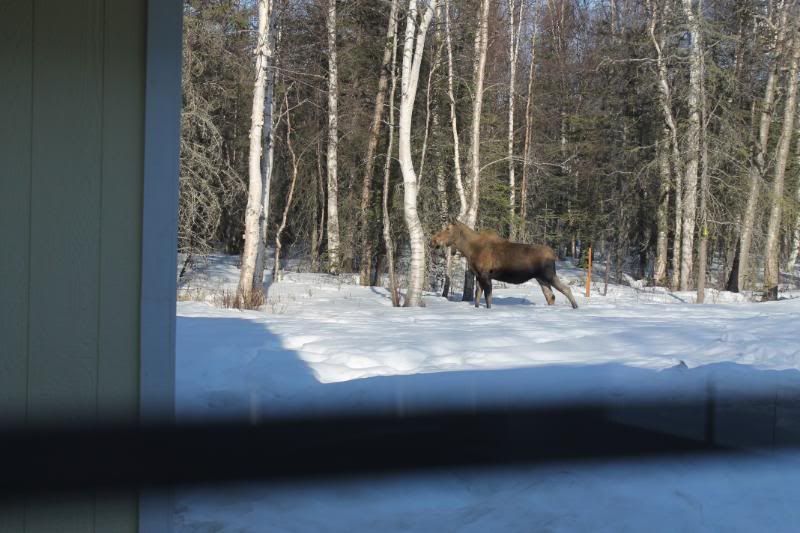 This is the first moose we have had in the yard. The kids took the photos through the windows, we know not to approach them. If you are outside and they come up, you just quietly go behind a tree, building, anything that is roughly your width. They have poor eyesight and short attention span. This according to locals as well as the classes Frank took on base concerning Alaska knowledge. This is the mama moose.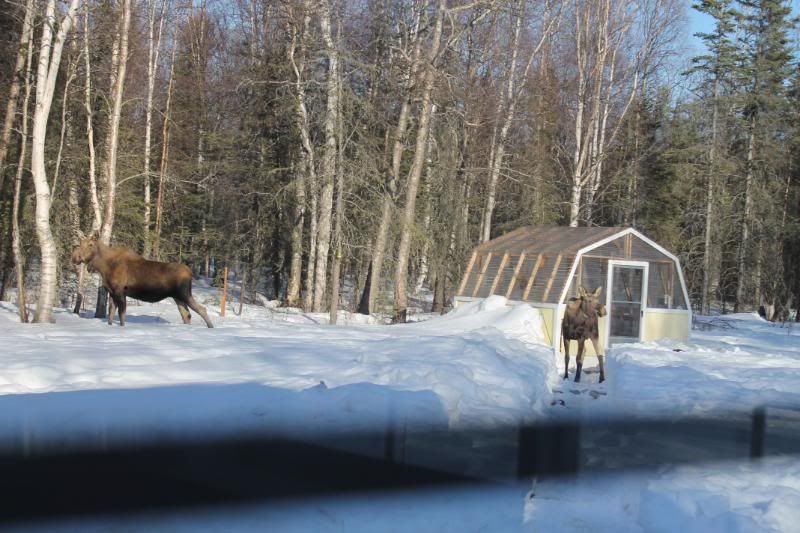 Here is the baby moose! He looks like a stack of sticks...This is the trail Frank and Tad dug a path to the greenhouse and now the snow around it is melting. Melting slowly though, its quite hard to do much in the yard when it is covered with snow. We have plants indoors though, Frank and Nathalie have planted many vegetables and we already have some sprouts up!