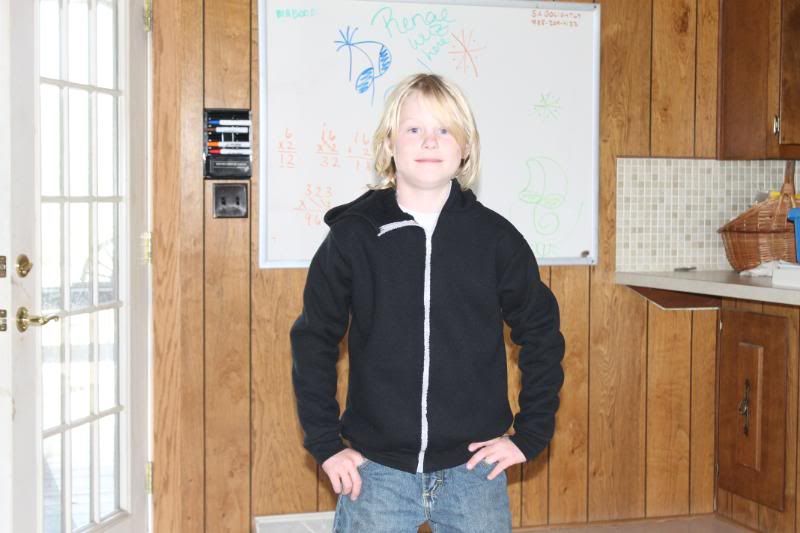 Tomorrow Tad will be going to Salina (about 25 miles away) with Eric. On the back of a Harley. I called it a motorcycle and my son gently corrected me. Twice. Apparently there are motorcycles, and Harleys. He needed a new jacket as the only one that fits from last yr is a bit thin and worn. This photo is washed out because one-I dont know my camera. 2- he has really white hair and skin and there is a white board behind him.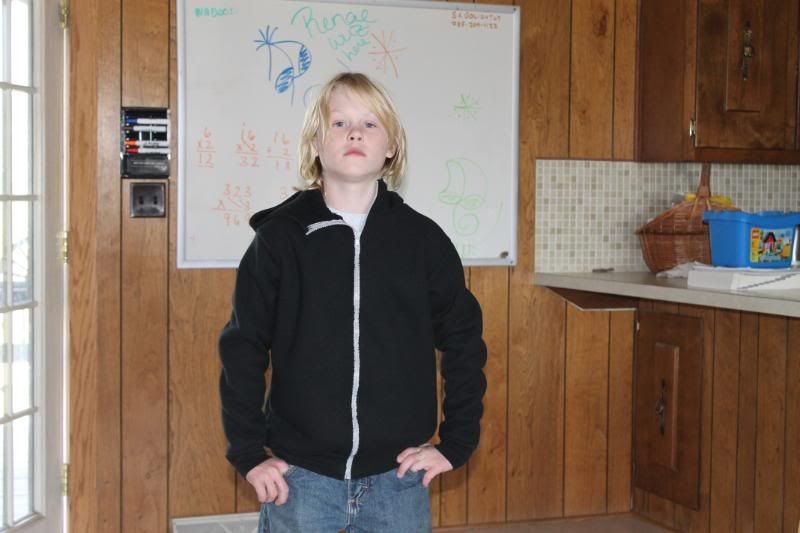 He really struggles to look mean. It is hard work. Both his military ID and passport photos make him look like a criminal. He is mean and scary looking. No, really, his military ID scares me. His jacket is made of windpro-waterproof and windproof fleece.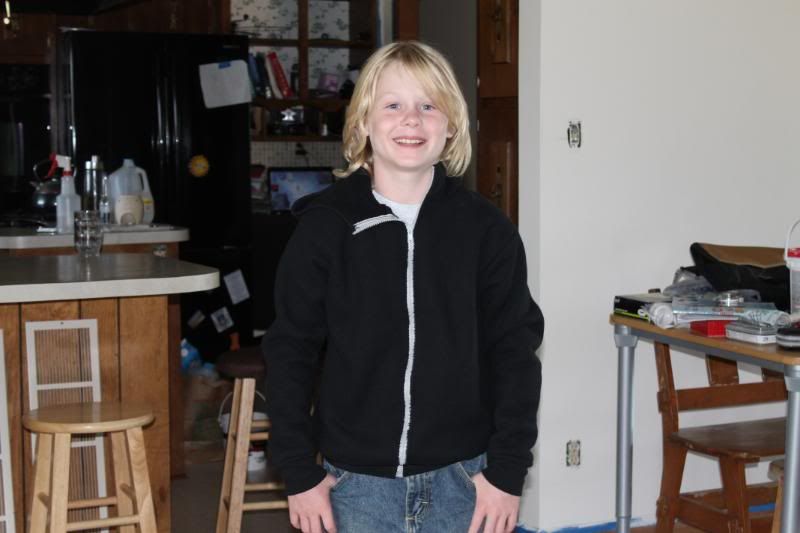 Oh okay here he laughs. I made a joke that I wont repeat here. I dont know what all of you guys are used to hearing...this boy of mine, he thinks some crazy things are funny. Like this one time...Just kidding. I will keep that one to myself.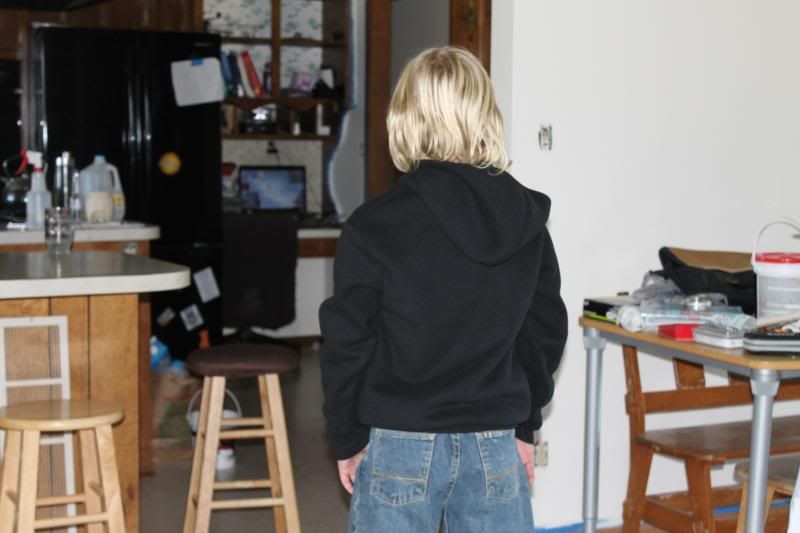 Wow this kid has a lot of hair. No, seriously we were in the Post office yesterday and a guy walked in. Tad had his back to him. The guy says, "How are you ladies today?" About the THREE of us. Nathalie looked up at him with big eyes, Tad looked around at him and the poor man looked startled and I said, "yeah sometimes I mistake him with all that hair." Poor fellow. Tad doesnt mind, he understands that some amount of flack and trash talk will occur due to his style choices.
I dont think he is saluting me, though he often does. He does this sometimes in the morning, and when I say goodmorning back he says, "your mom." I think that here, he is saluting his father. Granted, he doesnt do it quite right yet, see a bit too much palm. But he is still saying hey to daddy. We miss you.
Oh and Tad says, "your mom."
Yes, I know, your mom sounds pretty rude. My son is 10, and very respectful and kind hearted. We do allow some joking, trash talk and just being silly in our house. As long as it doesnt approach disrespect, or transfer outside of our home towards other adults. We feel that its pretty normal, and within our home its kinda funny.