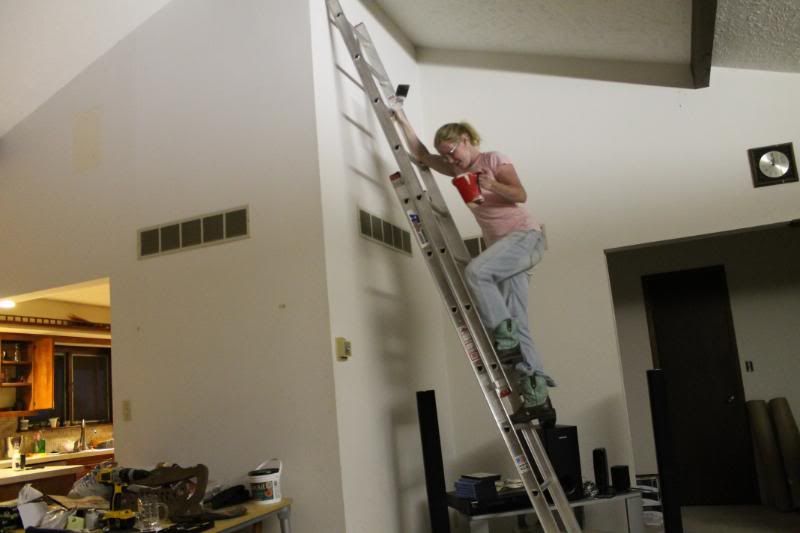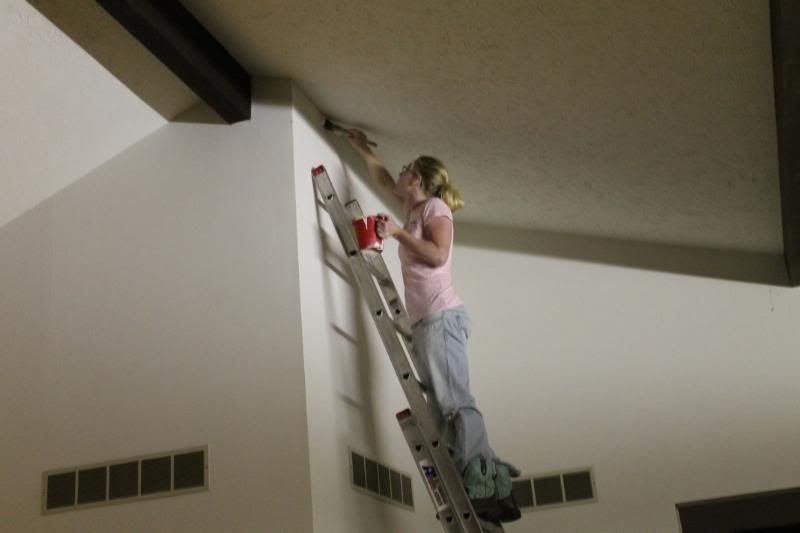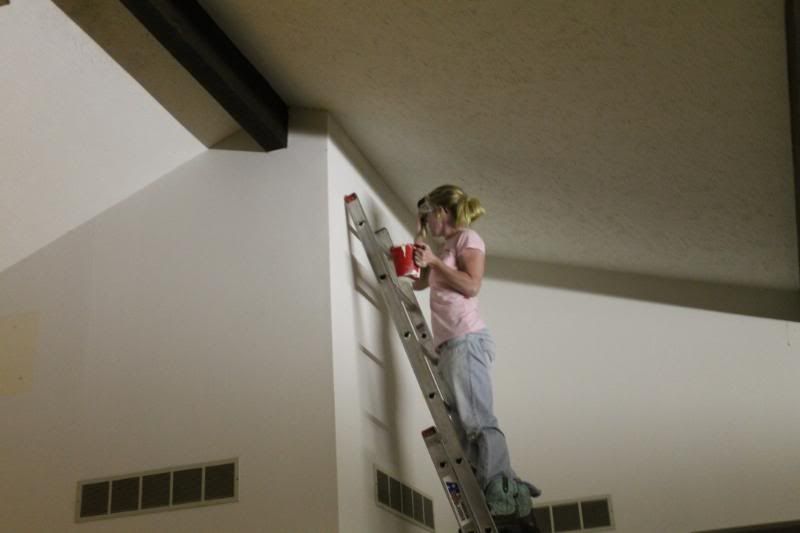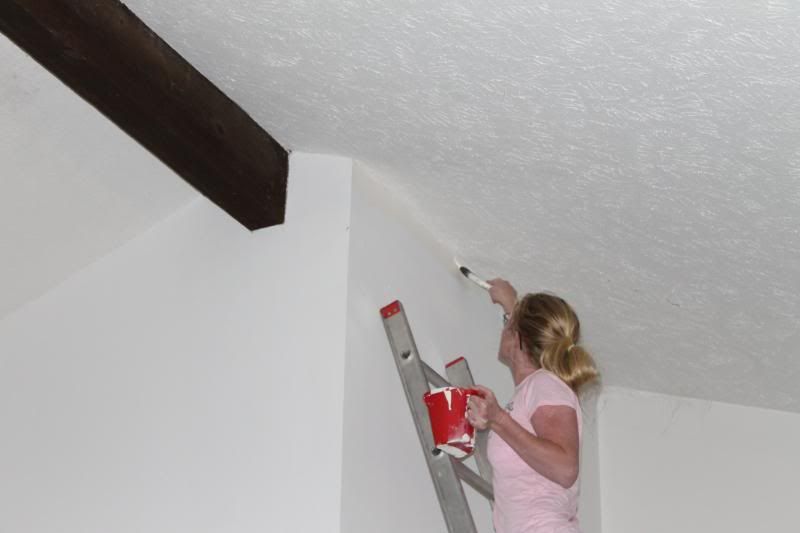 I think someone else should come and clean the fan. It is wicked dusty. Eric loaned his ladder to me, not to kill me (when I fall off) but because I needed to cut in. He wouldnt want to kill me despite my mean jokes towards him Sunday night. They were funny jokes, I mean I am funny.
The kids were using the new camera, they took about 75 photos between the two of them. All of their mama standing a million feet in the air, at 9 p.m. cutting in the vaulted ceiling. I mean didnt they have ANYTHING better to do? No mama our lego sets are nearly all built and daddy said he wanted some pictures of you. If we take a bunch now we dont have to pay any attention later.
So here you go baby, these are all the pictures you are going to get. The ceiling is cut in all the way around the dining room and kitchen, and the kitchen is mostly painted! One more job off the list.