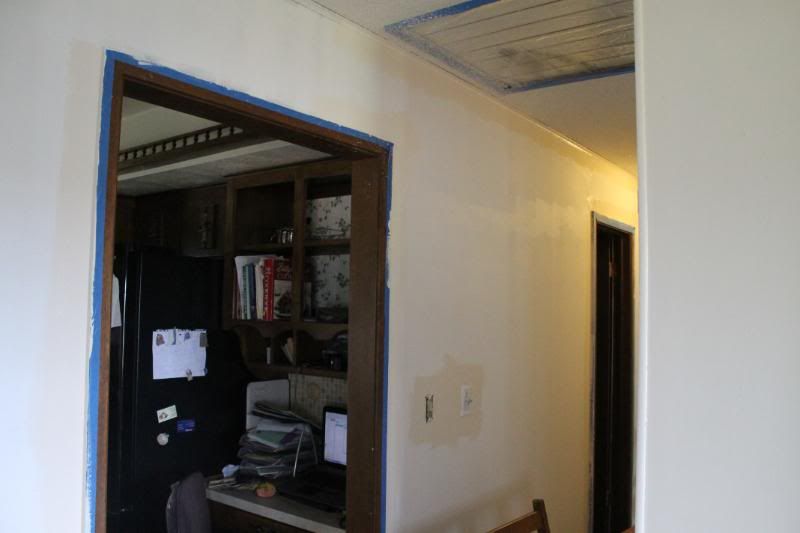 You are tired of painting? Wow me too. This is the hall, I mudded all the paneling lines in here, primed and painted 3 x. Then, the lines cracked. Only a few of them, but still. So Eric and his son textured it. Then I had to prime, and paint. It looks wonderful! They did great job. I cut in everything first after priming, I cut in light switches, outlets, ceilings and door frames.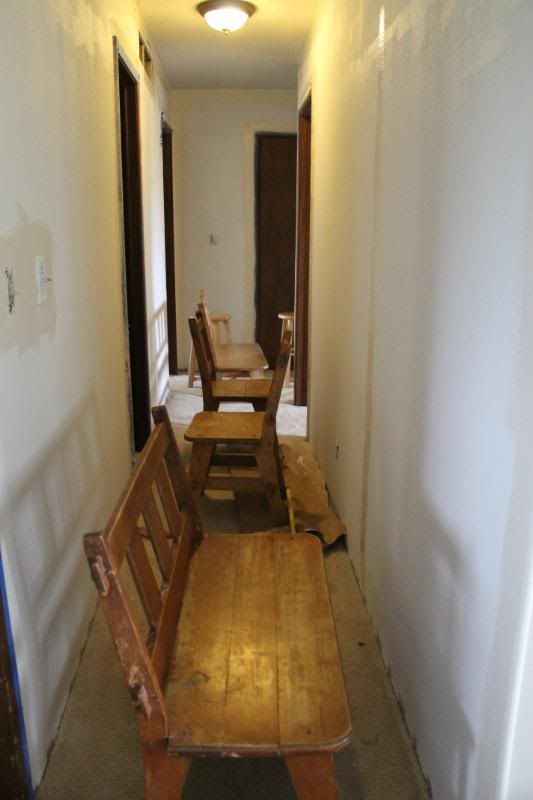 I lined these benches and stools up, well the children did, for me to cut in at the ceiling level. These are benches that my grampie made when my mama was a little girl. I have the matching table.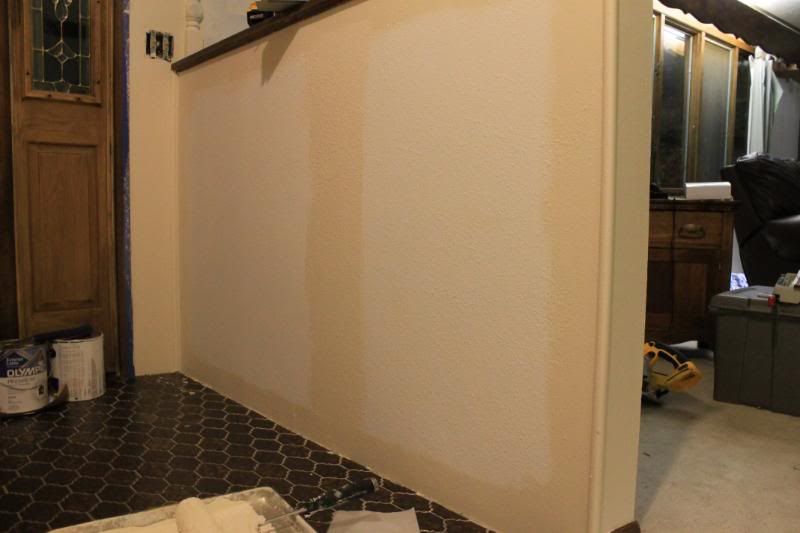 This was the first roll, so I didnt actually cut in the center but everything else I did. This is the front door area, also was paneling.
Why is this photo here twice? let me get back to you. I am not going to try to delete it.
Living room vaulted ceiling, and my way of rolling it! I borrowed Erics ladder, in a previous post you saw me cutting this ceiling in. Then I sent the ladder home, not considering the impossibility of me rolling that high with no ladder. At about 2 a.m. this idea seemed good, and I am still alive so I was right.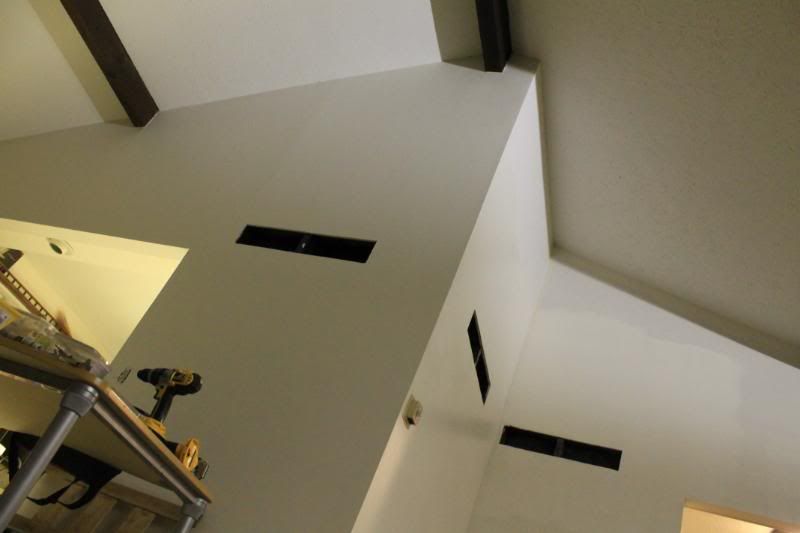 A dizzying view, I hate looking up this way it makes me feel as though I am spinning. However, here it is. The rolled spots are still light from being wet, but in actuality its all complete just not dry. It was done in different stages.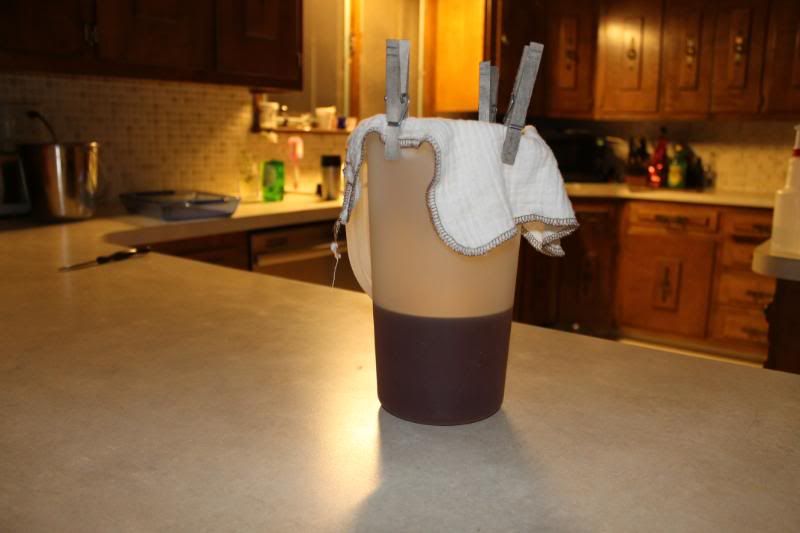 I went into the kitchen to clean up, and I found this. Nathalie's way of covering the tea... She forgot to put it in the fridge.