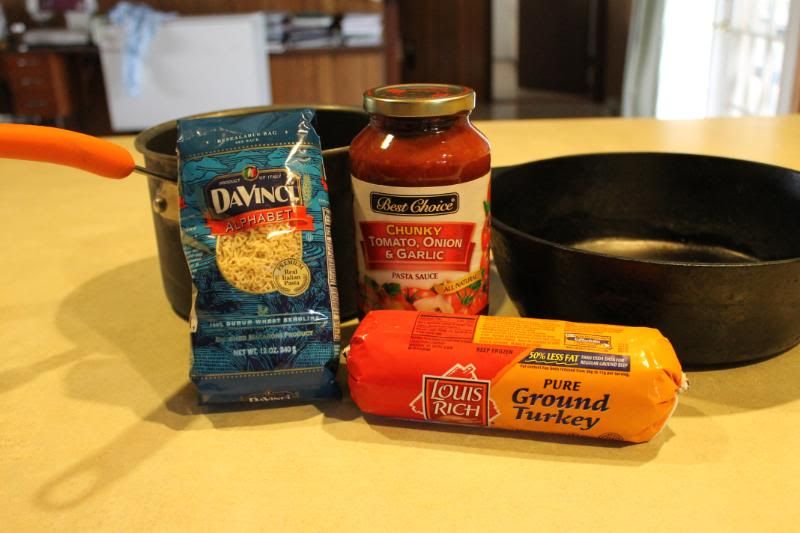 I have to say, we have bought a lot of packaged foods since I began our property and home remodel. I try to stick with (mostly) healthy foods. I generally make my own pasta sauce and we grind our own meat. We grind it from goat meat (we butchered this) or we buy whole turkeys on sale and grind it. Sigh... I am really tired and not on top of my game right now! This is our cast of characters for Alphabettios.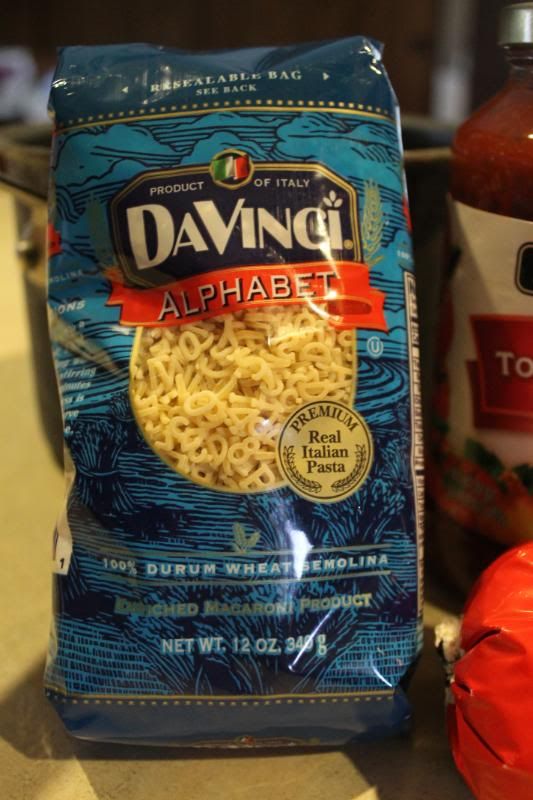 In my opinion, these were pricey. 1.99 for a bag of noodles! It made a HUGE amount though! Nathalie wanted Alphabet Spagettios when we were in the store yesterday. She did have a bit of a breakdown when I refused to buy them, she wont eat them but she says the letters are cute. She loves tiny cute things and honestly, she thinks small foods taste better than normal-large ones.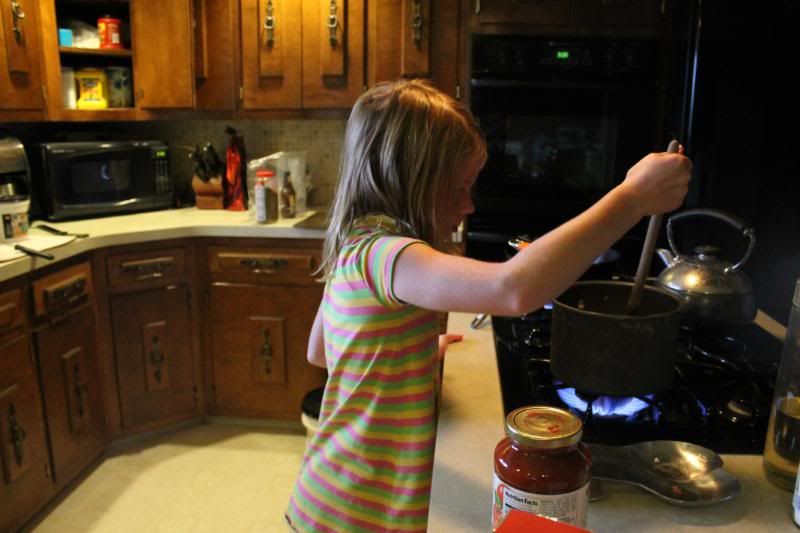 I figured if a cheap can of alphabet spagettios (alphabettios) was .69 cents and its truly horrible for her, then I could spend the 2$ on alphabet noodles, 1 $ on pasta sauce and 1.59 on the lb of turkey and make our own. She doesnt usually break down in the grocery store... just as a fact, nor do I wish to condone the breakdown. However, she is really at the end of her rope waiting on Daddy's homecoming. So as a treat, I found these noodles.
Nathalie loves to cook and is capable of making meat sauce (homemade marinara on seasoned ground meat usually) and the noodles, she even drains them herself which worried me at first. She can make and bake bread from scratch-so this was an easy and fun meal for her.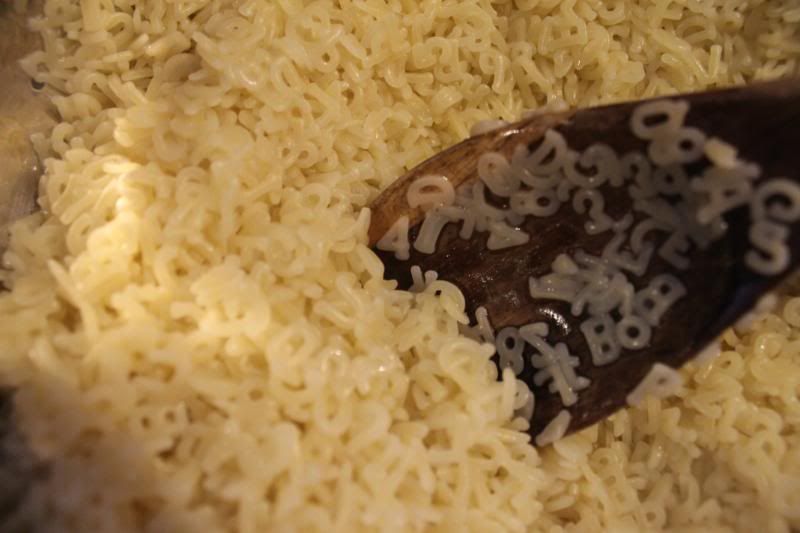 Here are our noodles-I didnt see any other brand of alphabet noodles and the da vinci brand are actually pretty healthy. We normally eat whatever the Sam's brand of noodles are...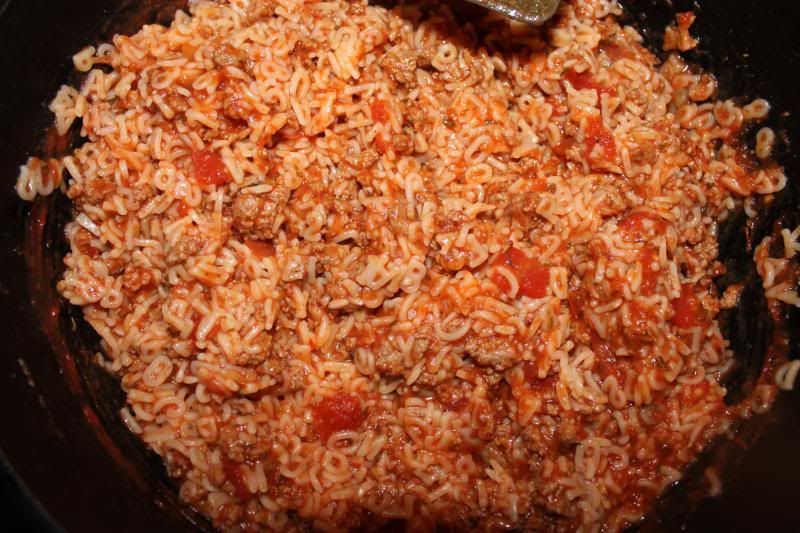 And here is the finished product! She loved it very much and while some people do not like pasta that has been frozen, we dont mind it. We froze it in portions for her. I wanted to can it, but I havent canned pasta. I have canned meat so I know the protocol for that, but I am going to assume that canned noodles should only be al dente. They would otherwise get pretty squishy I think. I will read up on how to can noodles, chicken noodle soup and spaghetti would be great to have canned for quick lunches. We are trying to move more into food preservation that doesnt require electricity, we freeze meat and many other things but would like to can and dry more in the future.