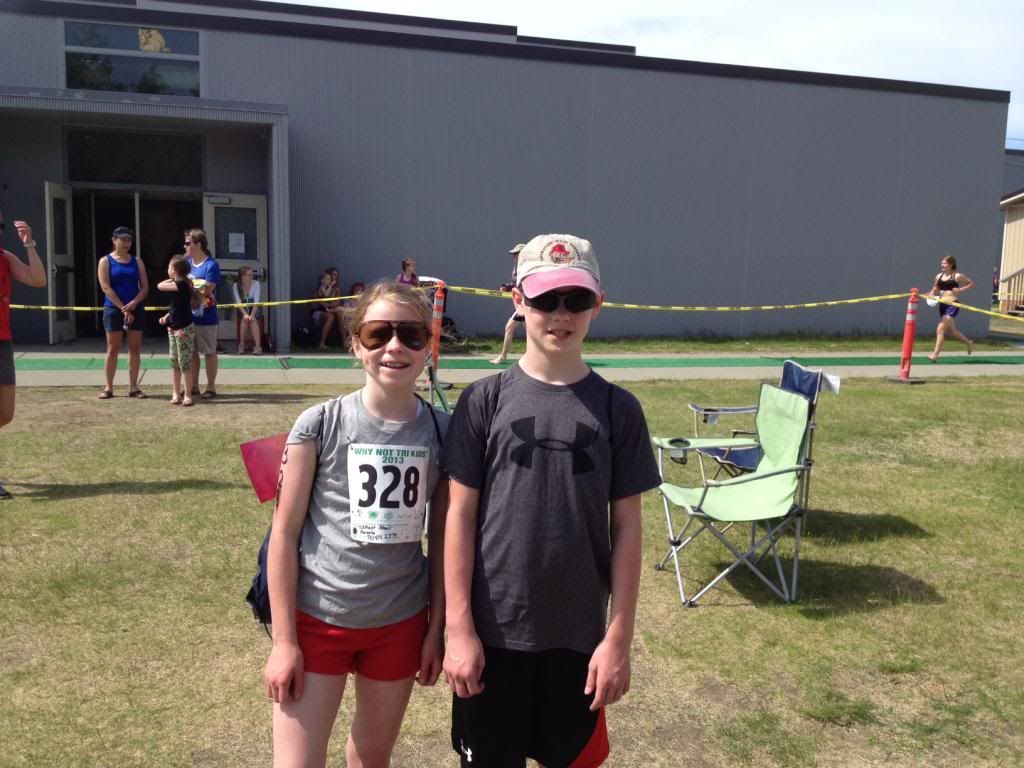 This was the kids first year to run a triathlon! Here in Wasilla, Ak, sports are very important. Health is something that everyone seems to work on, most people have a sport(s) and so do their kids, many have several sports! Tad has a number, but not pinned to him yet.
Yes, he is purposely not smiling! He had not expected to do the bike or running part because of his broken foot/ankle, but he was able to do the bike part after swimming. Nathalie was more excited about new clothes (shirt and shorts-they owned no running clothes...they own swim gear!) than any part of this running/biking nonsense. she is a swimmer through and through!
Finishing the run! Tad was disappointed that he was not able to do the run. A friend of ours who is one of the 3 ladies who coordinate this tri came over and asked him to walk through the finish anyway and he said, "No thank you, the finish line is for people who finish, or small children." So he did not, she still took him to get a t shirt and a participation medal. The child who won the tri got a new bike, I think it was neat that they had 1st, 2nd and 3rd place prizes. Sometimes everyone gets the same thing and I think the children who worked hard and made it in the first few should be celebrated.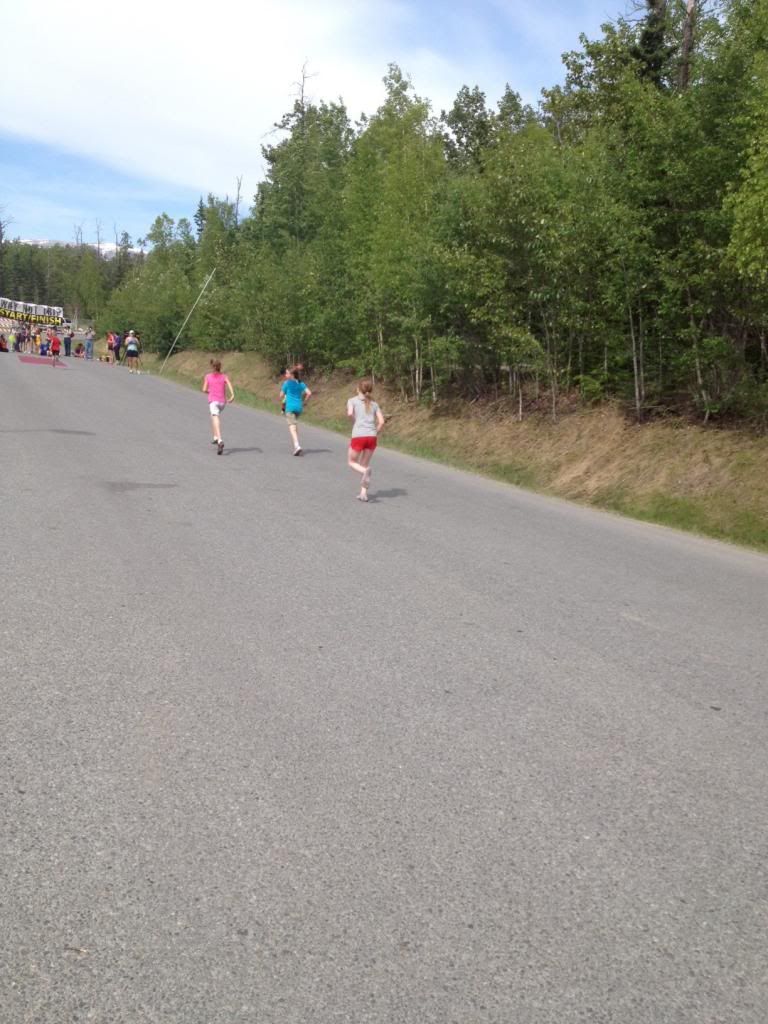 Nathalie total thought she was going to die...The run was super short, she said 5 yr old's were passing her on the run and bike ride! Many of these children came from hrs away and have practiced and prepared all year. It was a fun first time experience!