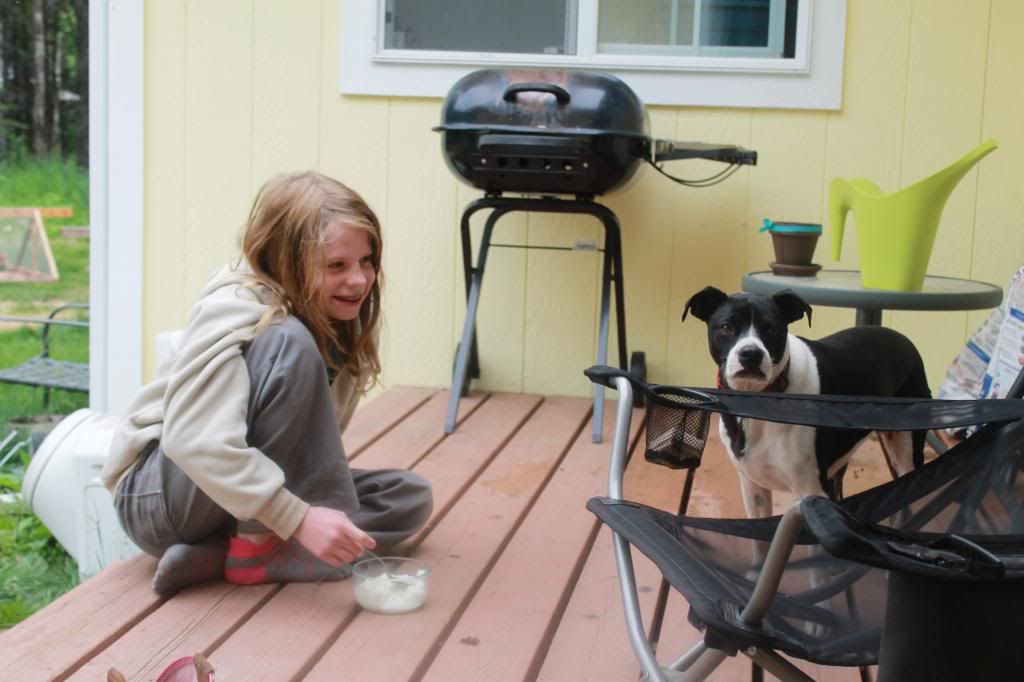 "Hey mom, she is not sharing her ice cream. I think Bully gets ice cream."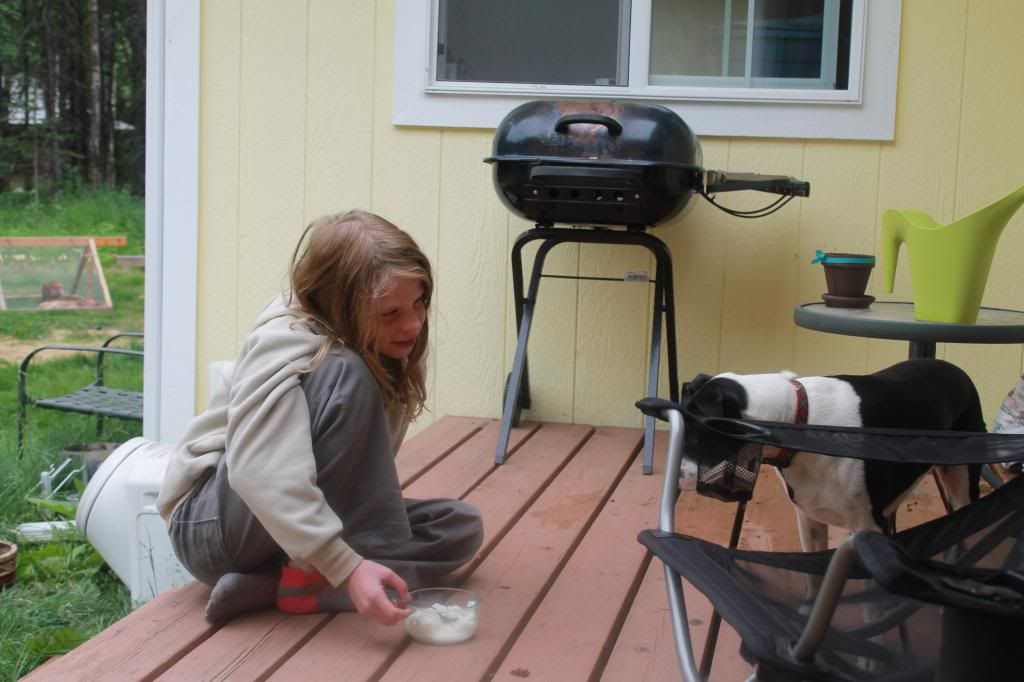 "See?? She is just eatin' it in front of me!"
This is Max, our neighbors dog who spends much of his time here. He loves to play with Bully and he hangs out in the house on hot days or rainy days. Nathalie and Tad make homemade ice cream almost every day from our goats milk, and Max is CERTAIN its good for dogs.