Frank agreed to make smores with the kids the last wkend he was here, and naturally on Saturday (day before he left) it started raining. Heavy enough that no fire was going to work out. Sunday-still raining. So Nathalie tried to cover the fire area, and I suggested the bbq grill.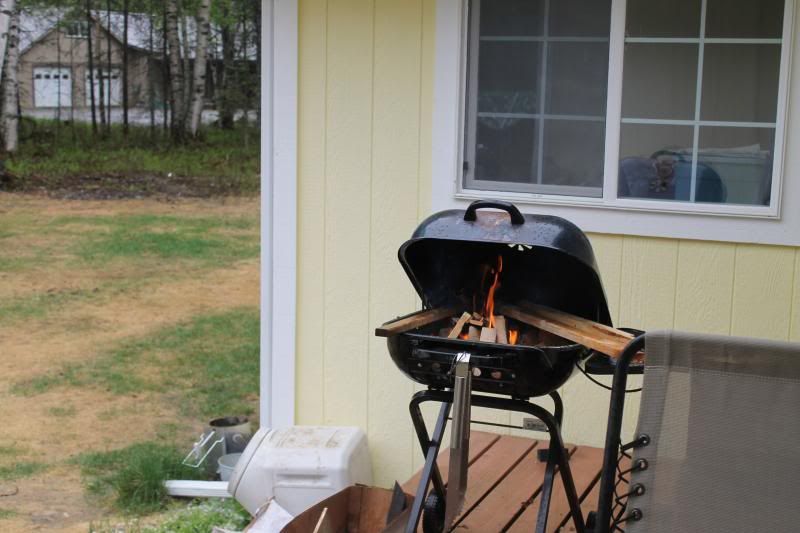 It took Tad and Nathalie-with a little help from Frank-about an hr to get a small fire going.
But I guess its worth it right? If you like smores.
You like this nice fashion statement my love is making? Yes he wears his jeans rolled up because otherwise he has "short people jeans" in the house when bare footed. Meaning-they drag.
They discovered that a resees cup in a smore is yummy. Eww.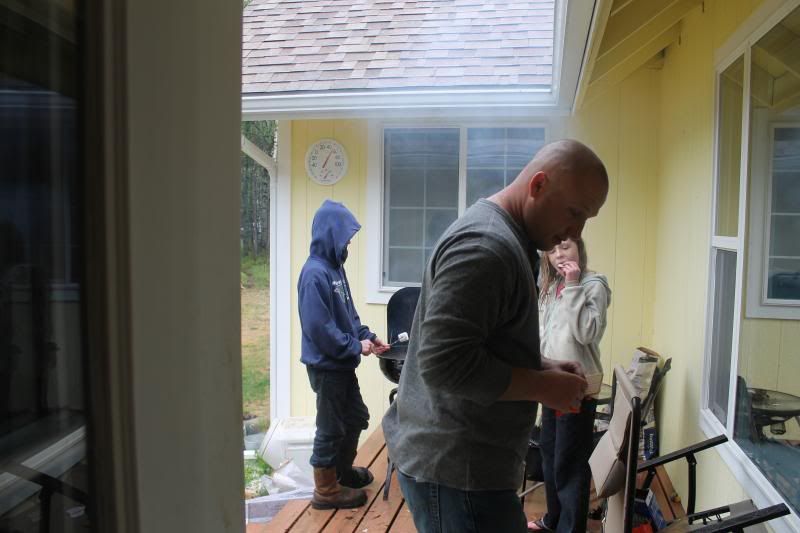 Standing in the rain in pursuit of processed sugar.
Just ONE more to make SURE they are not poison!
"I never gets ANY smores! I never gets any treats at all... "