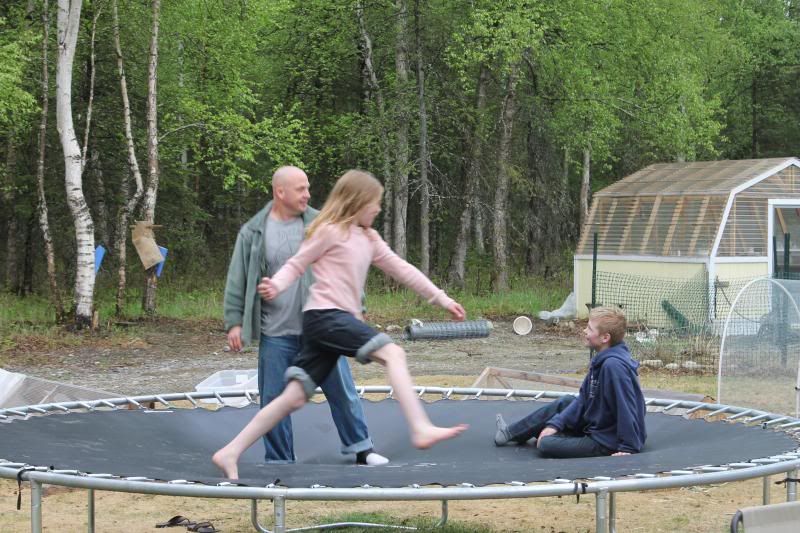 You know it is a tradition, not that I will completely stop blogging for months at a time, nor that I will forget how to blog or make a mess of it.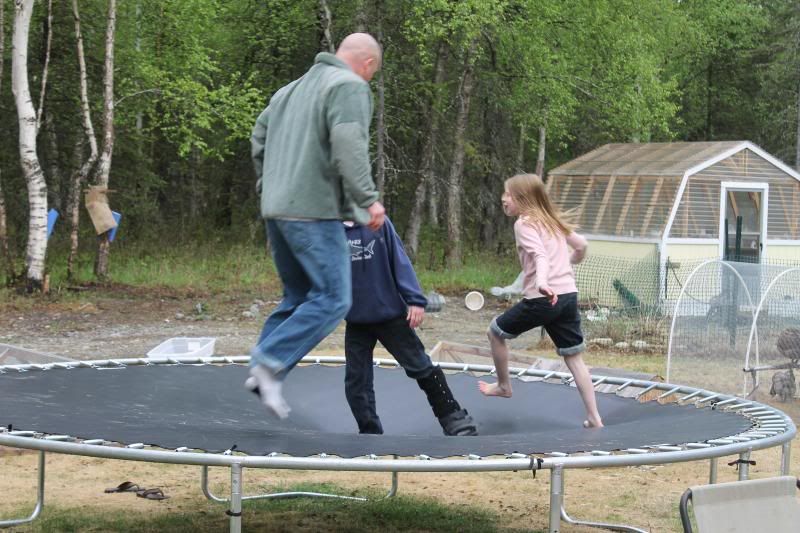 No, the trampoline is the tradition. Despite the fact that my son has a broken foot and ankle, in a cast and my husband just came out of a cast after ligament repair surgery. This tradition, cannot be broken.
I wont say it did not result in the need to take a few Ibuprofen. That would be a falsehood... But when he leaves for another deployment, the trampoline is one of our traditions.There were many more things that we did the last few weeks in preparation for our loss, for our suffering. To build a few extra memories to try to go on for as long as we can. I did not get pictures of everything, because a lot of it I was just hanging out with them. I will blog again now, I have been so busy and not been on here but now I have hours of time that I will not be spending with my best friend, I will devote some of those to showing him what we are doing here.