Here are some random pictures, I take pictures all of them time but havent been able to publish.
Nathalie was teaching school here, I like how she uses stuffed animals rather than baby dolls but the game is always called "doll babies." She will say, "I am playing doll babies school." They play safari, zoo, hospital, army, all with "doll babies." There will be an occasional regular doll thrown in and her lovey doll, Manny, takes part in most games. The favorite doll baby game in which Manny is the main character is "Manny the Genius." Manny is a old, cheap doll baby that I purchased for Tad when pregnant with Nathalie, and he gave it to her for her first christmas. Then, my best friend's son was born when N was 11 mo old, and his name is Emanuel. Thus-Manny doll or Manny the Genius.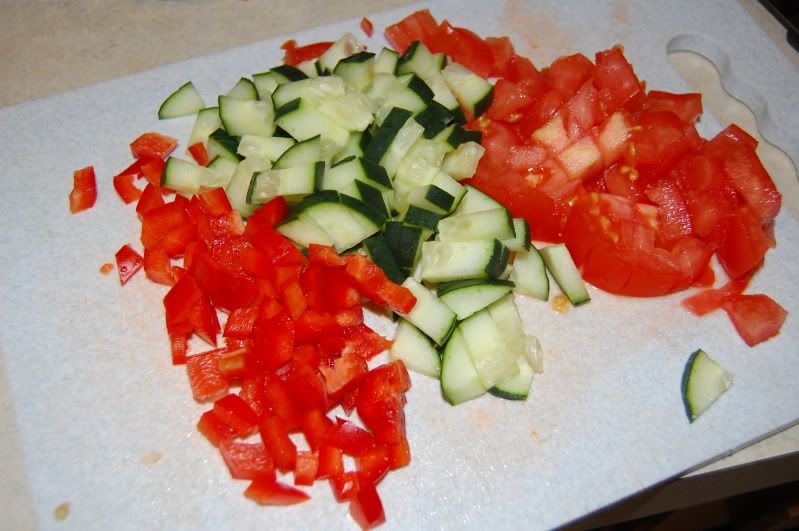 This picture, is just because its beautiful. I was making pizza and the toppings are just so pretty!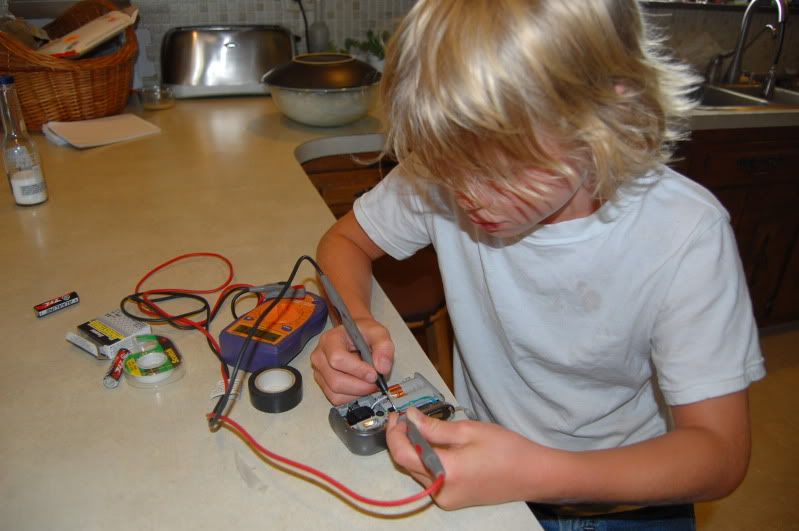 Here we have "Science in Home School." Tad took apart an old camera and with a multimeter and some other tools, he learned how it worked, what part made what happen, the flash, turning it on and off. He spent about 2 hours doing this and Nathalie took part in the education though not taking it apart.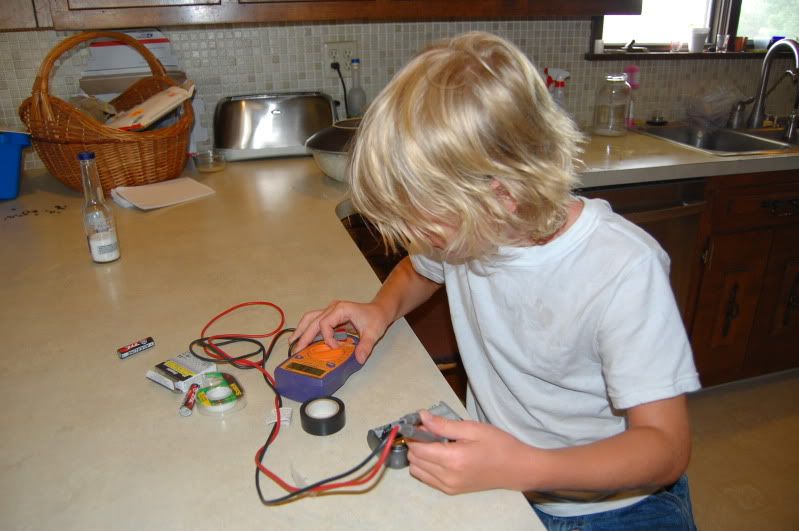 He has taken a lot of things apart, the first thing was a direct TV box when he was nearly 4 and he kept the parts under his bed for years.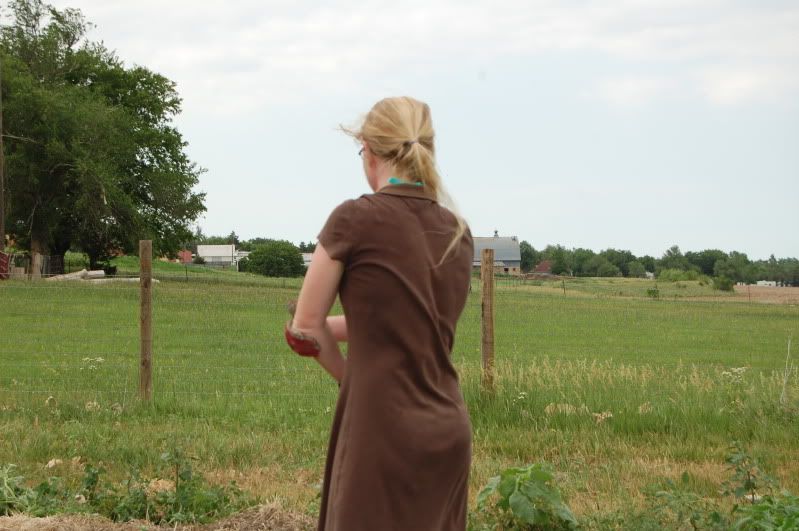 Picture of me in the garden, I think Tad took this. We had been to the pool and I put a dry dress on top of my wet suit and somehow didnt have a good time gardening. It was hot and sticky and much of my skin was bitten by mosquitoes.
A fuzzy photo. T and N dont jump on the trampoline very much when Frank first leaves after R and R. They like to jump with him, they are now back into it. We are having such a cool summer, they spend a lot of time out there jumping now in between their chores. We do a lot of chores, and we do some school in the summer. When they have a break, they hurry to do something fun. Generally it is some sort of physical activity so they always sleep well.