I caught the impromptu start of a football game-kids against daddy. Oh and the geese are in there somewhere. I took a lot of pictures, have only put about 1/4 of them here.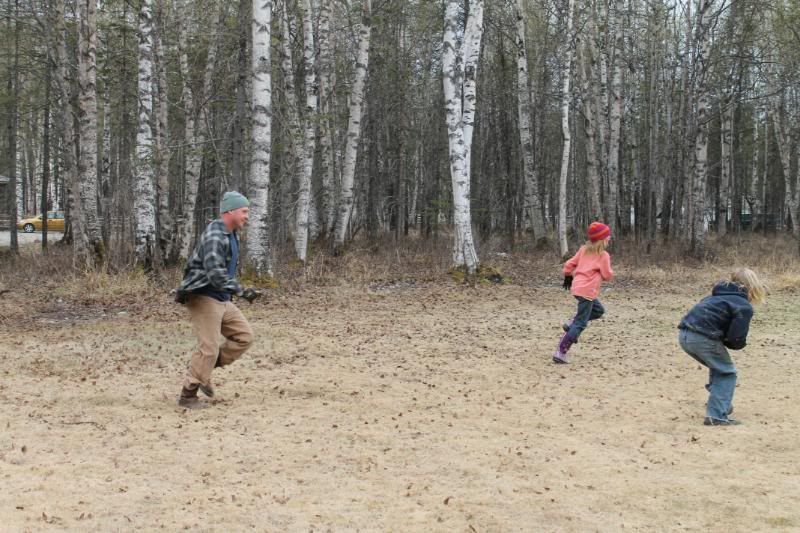 The chicken coops are added obstacles. You see the geese up there? They are starting to freak out.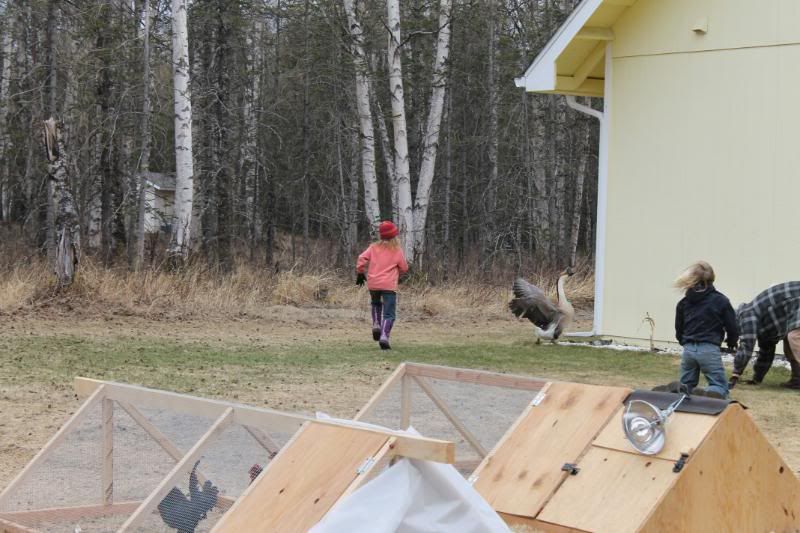 Again-goose (this one being Guard) is letting yard know that something is terribly amiss.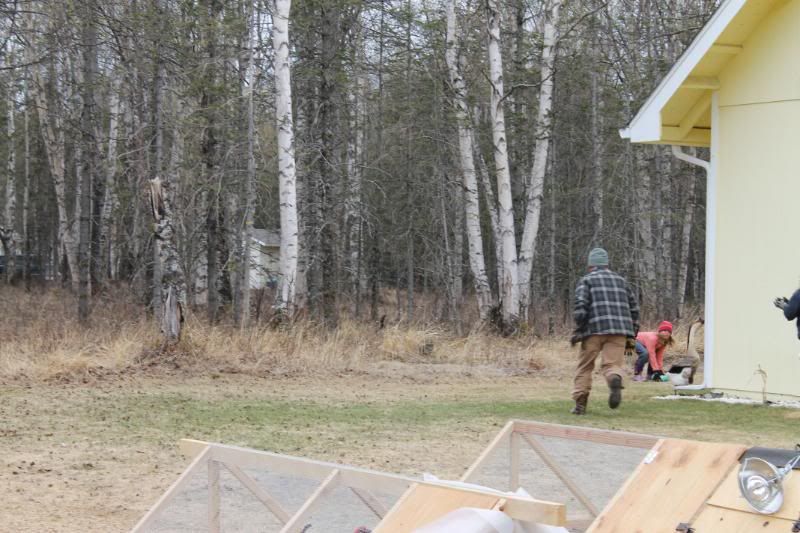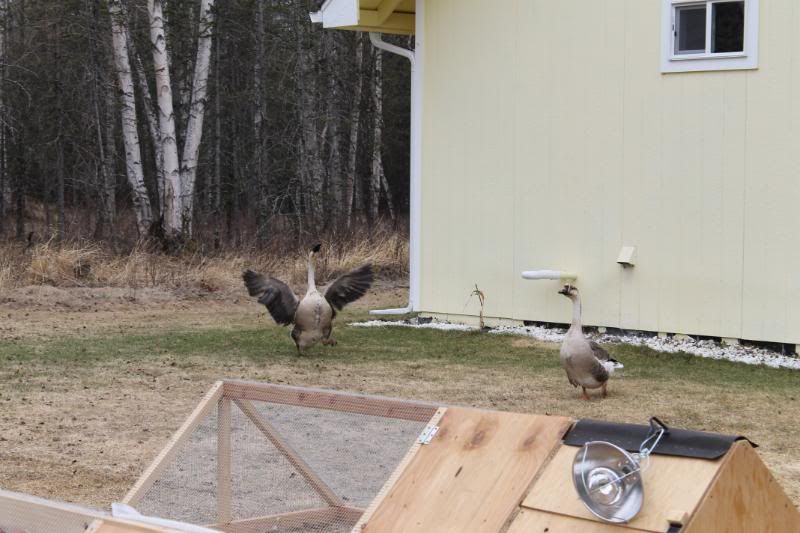 "See Yard? I told you these people are out to get us! They are going to run us down and hit us with a green foamy-thing!"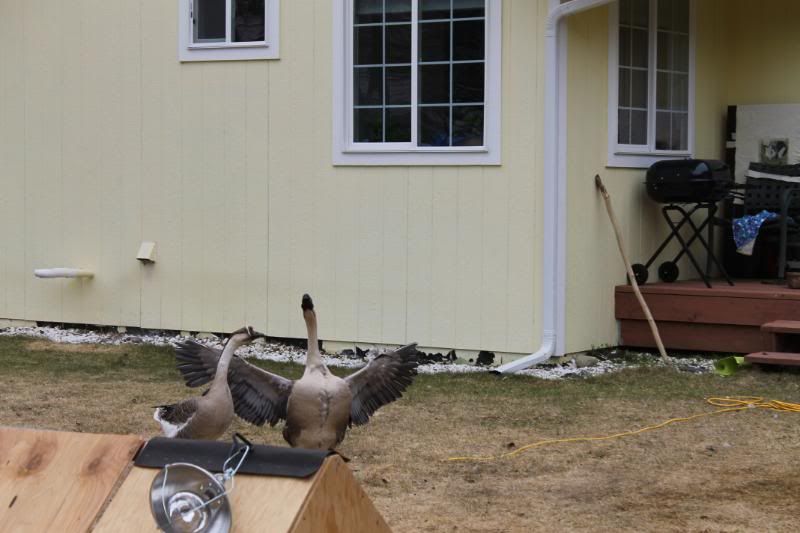 "Save yourself Yard!"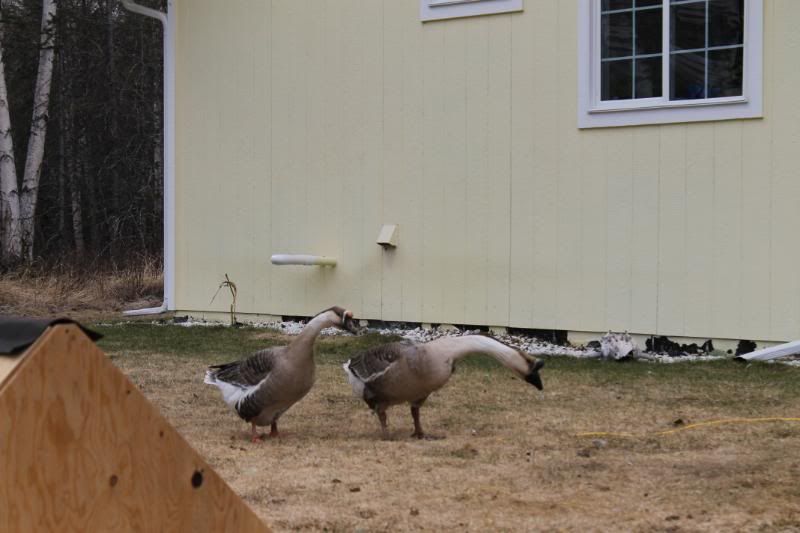 "Oh, ok well I guess they changed their mind about eating us. Let us go on with our lunch."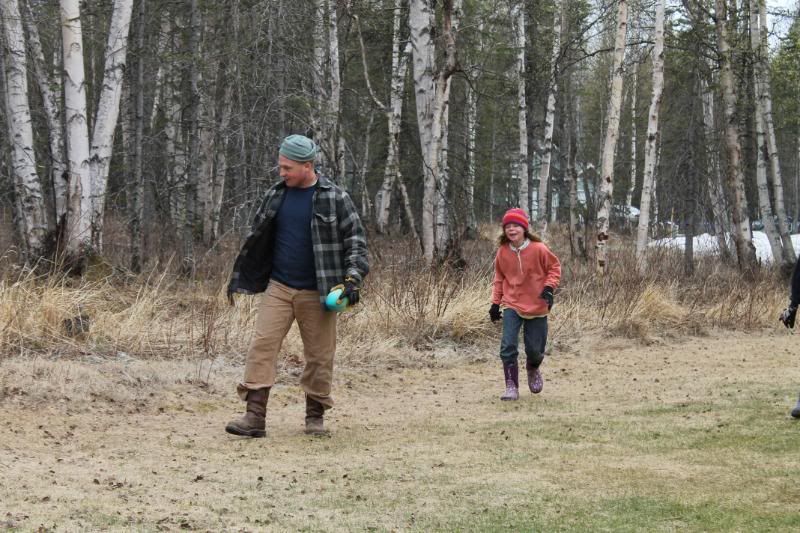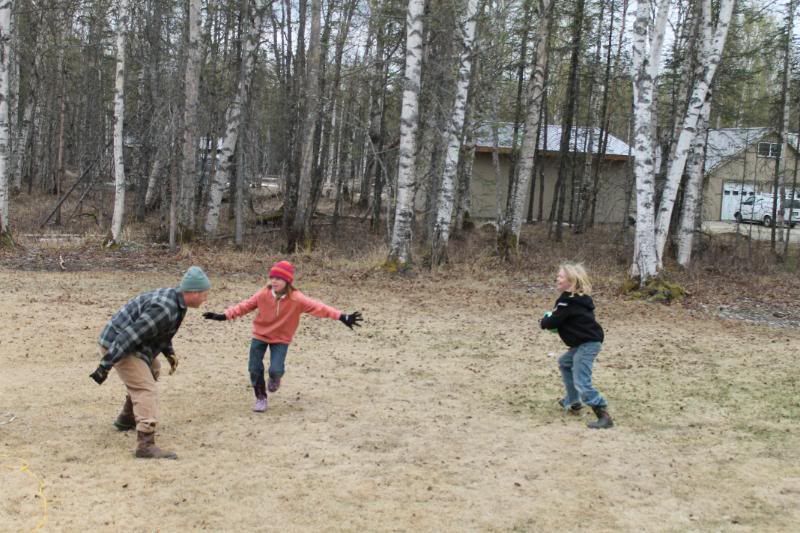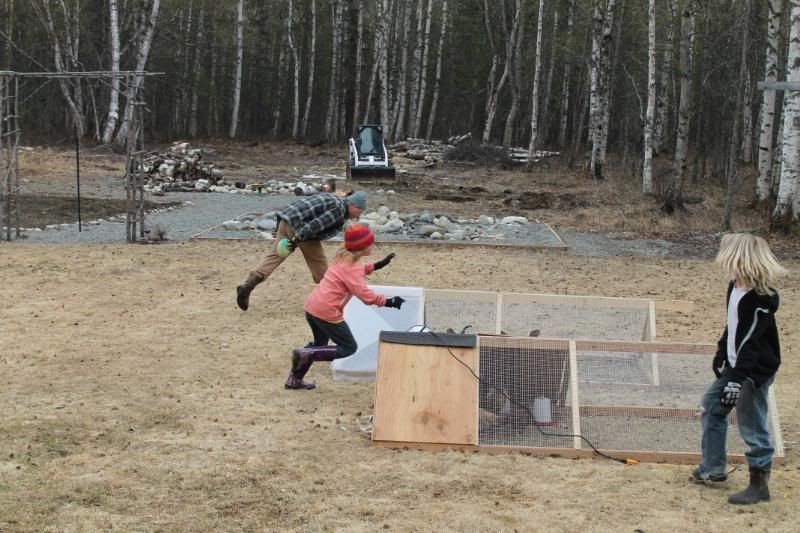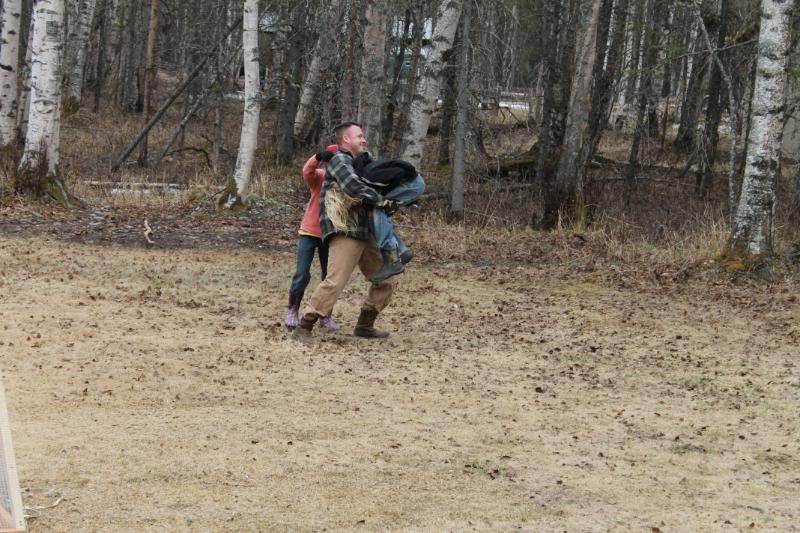 Touch down for daddy! Instead of getting the ball, he carried Tad AND the ball to his in zone. (is that what it is called in football?)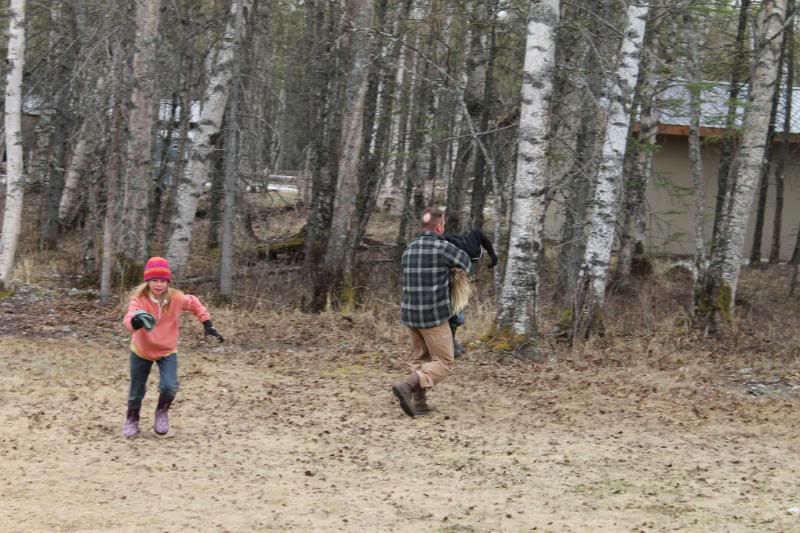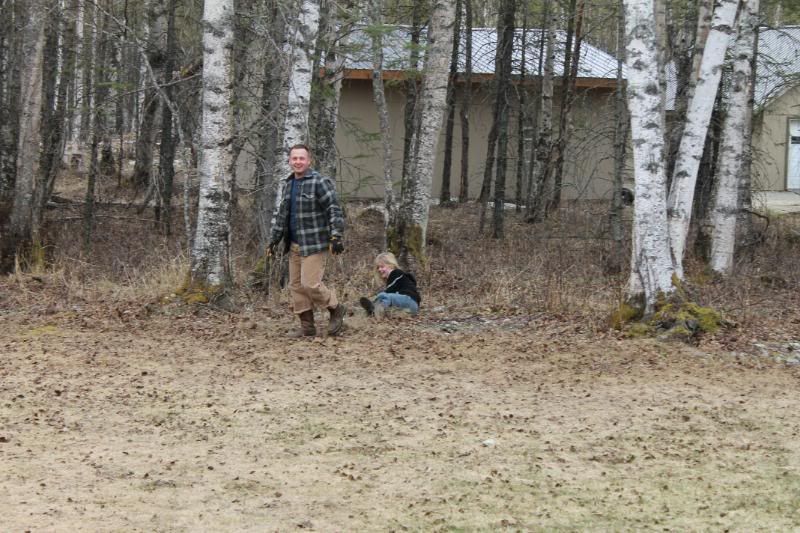 Being dumped into the in zone, insisting that this isnt following the rules. Frank told them they do not know football rules so its all fair.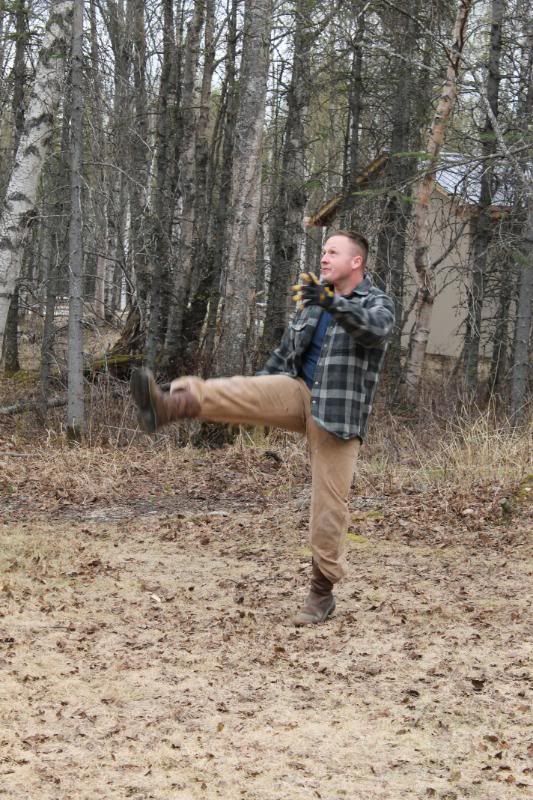 The kick!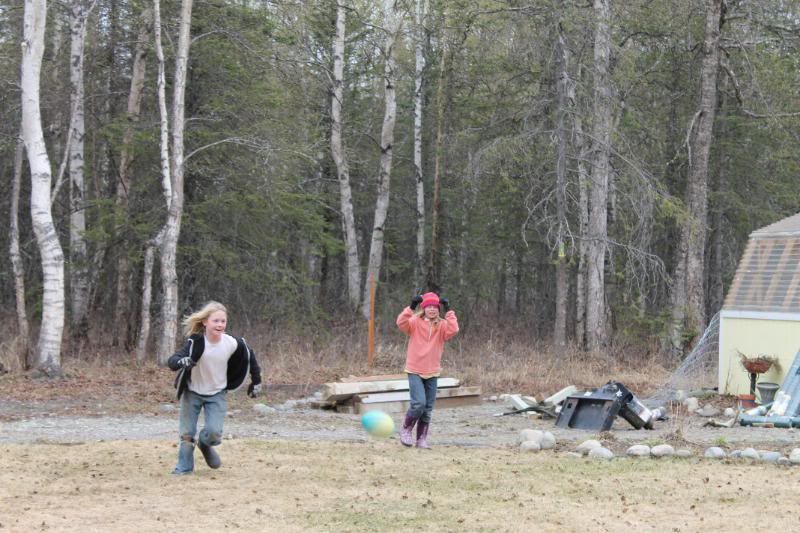 Running for the ball, you can see it landed on the ground. There is no other way, though I do not have a photo of that.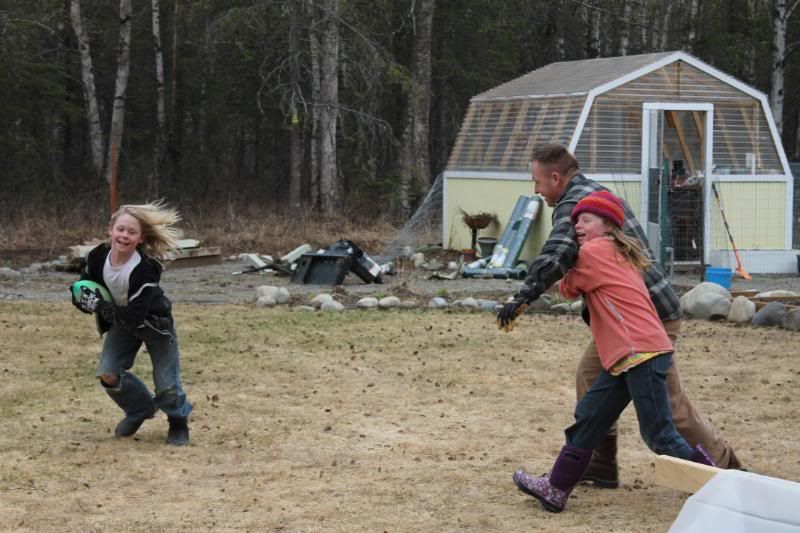 "Run Tad! I've got him!"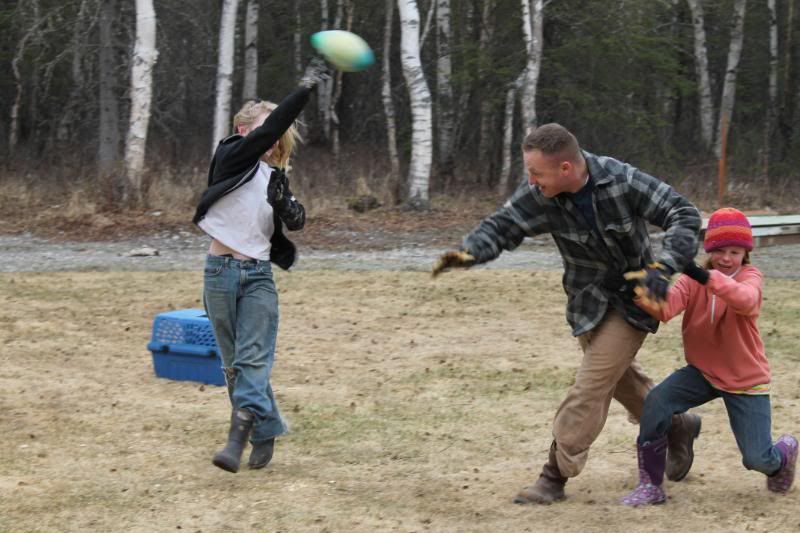 "Um no you dont Nathalie! I am throwing it, you catch it!"
She got it! She picked it up off the ground, unsure on the rules again here and she is guarding it from daddy.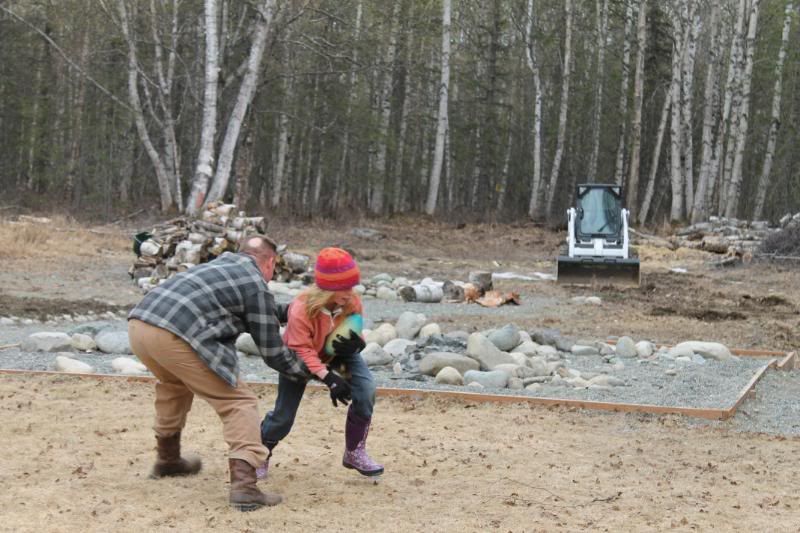 She still has it...
She really is hanging on pretty well!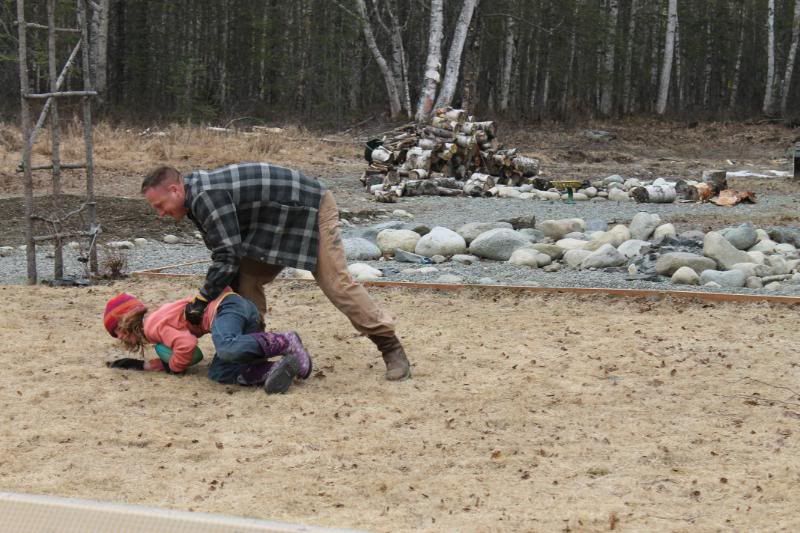 Still got it... Not going to work out though.
"Oh, baby, I am sorry. You didnt want to give me the ball? That is how it works though. You want to keep it anyway?"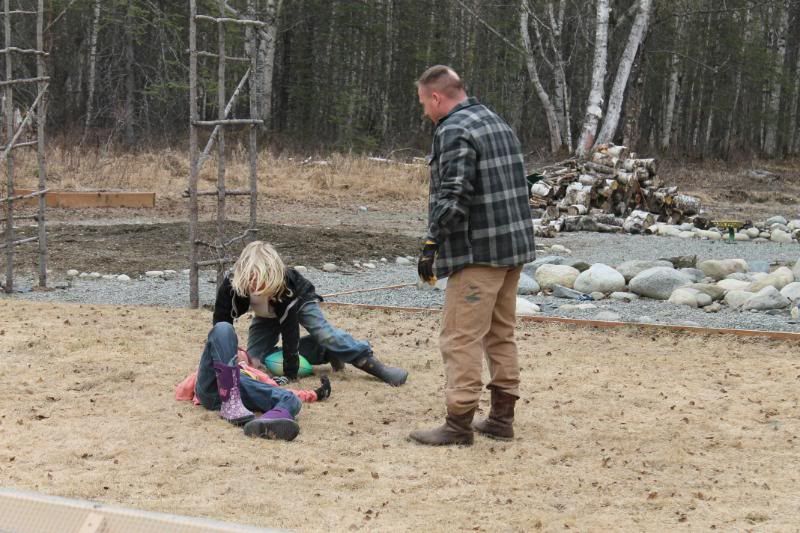 "Aw whats wrong Nathalie, did daddy TAKE it from you? Did he make you drop it?"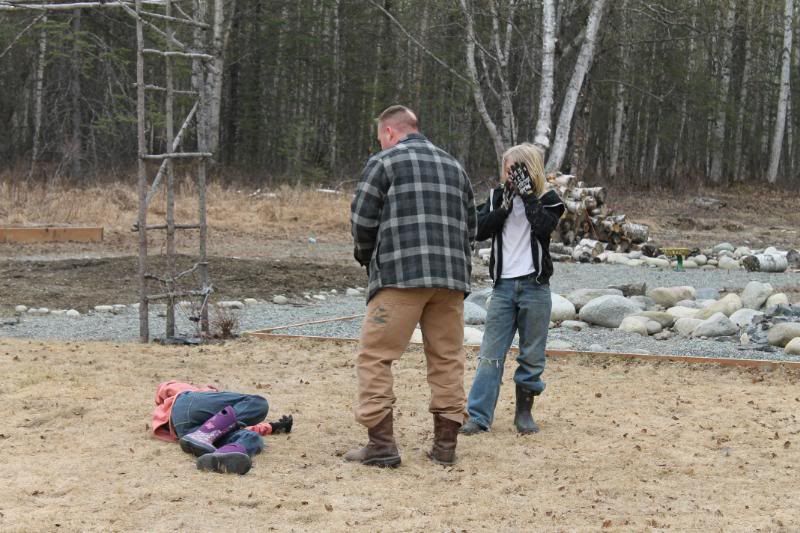 "Well, baby girl, you can have it ok? You can keep it for a little bit."
"See, here you can have it. I was just kidding."
"We will back up now and give you a head start."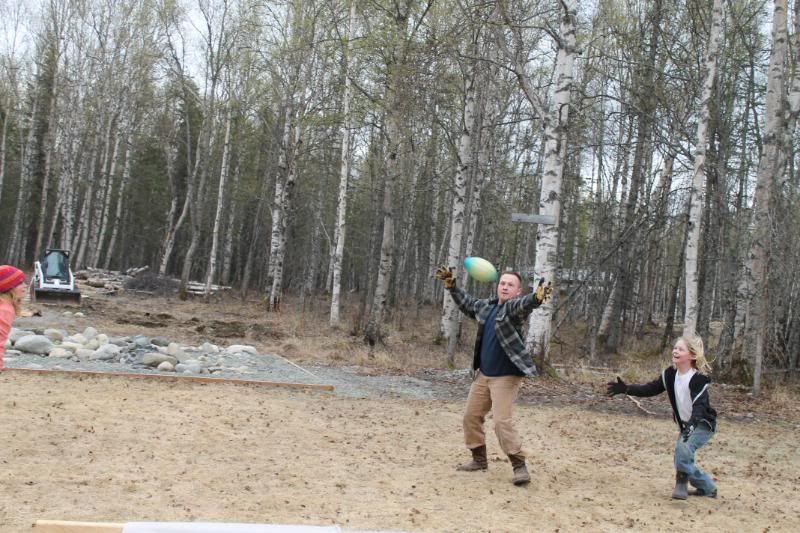 And now she throws it to both of them...dog eat dog world.
My children are rotten!