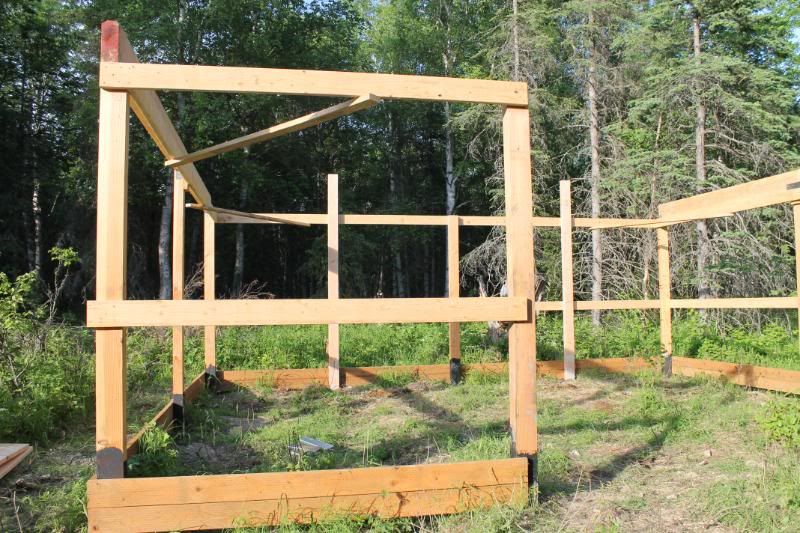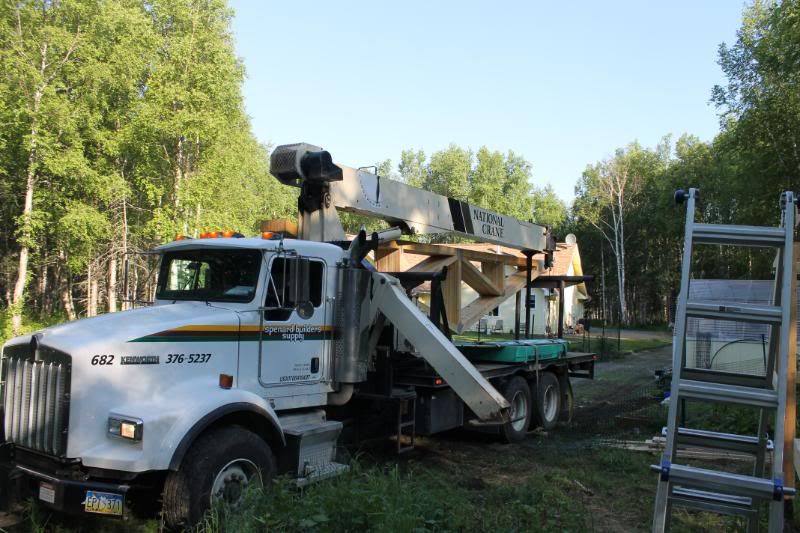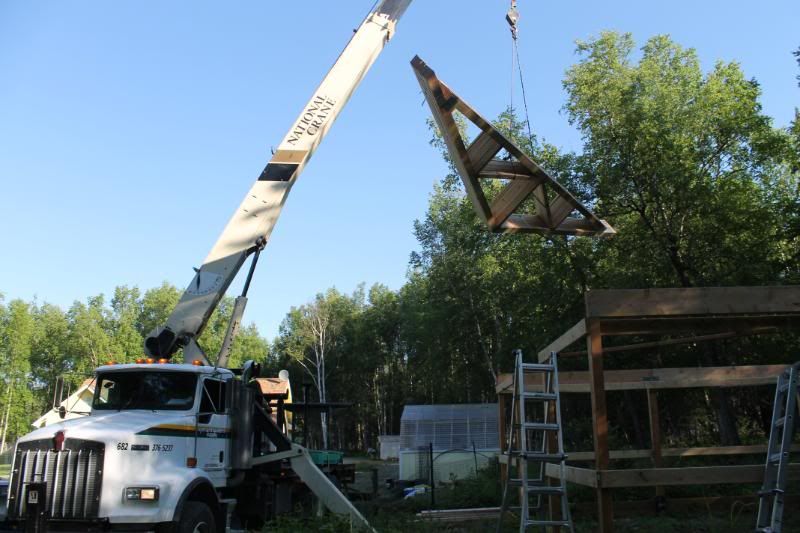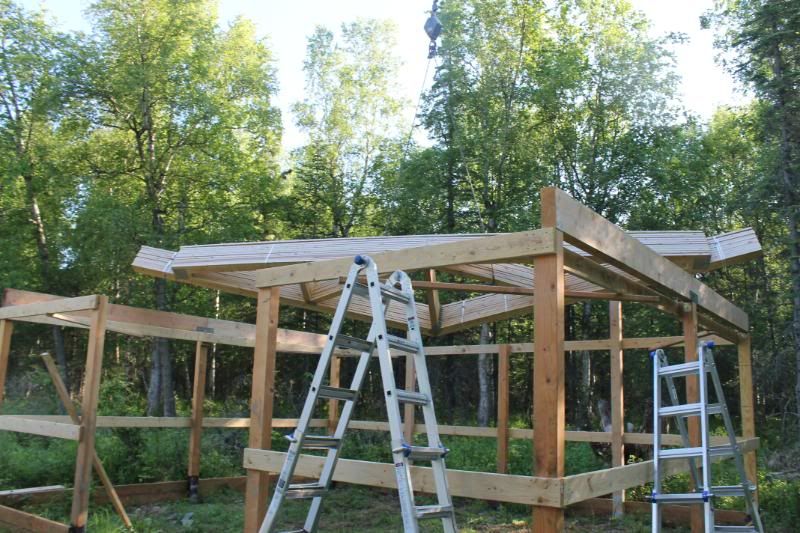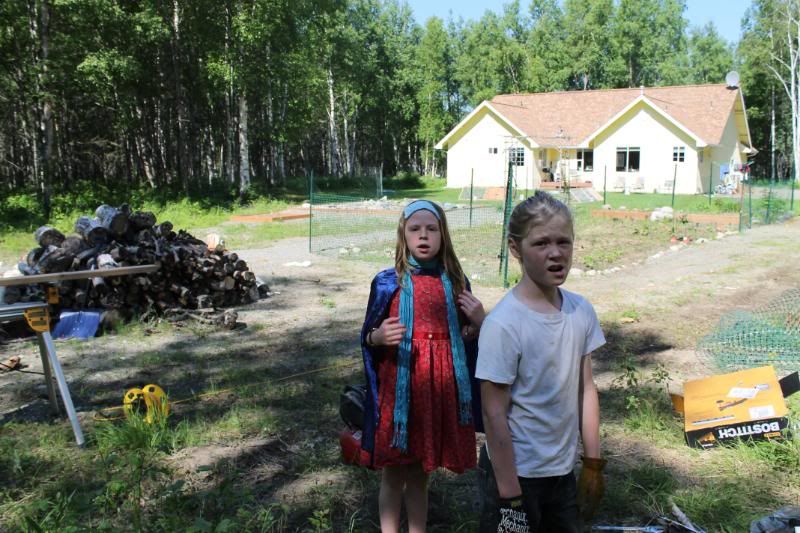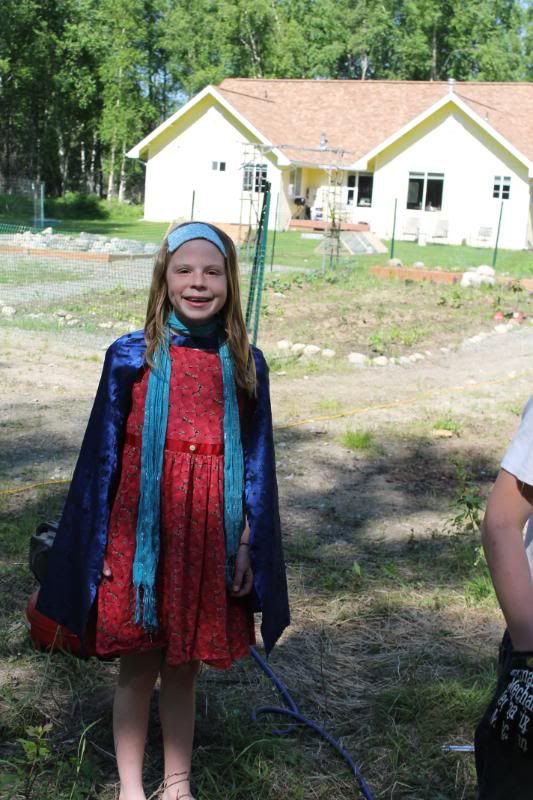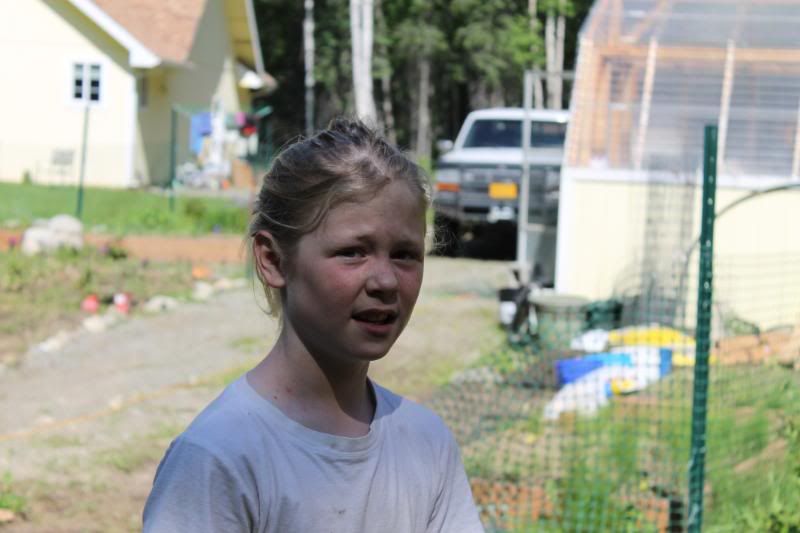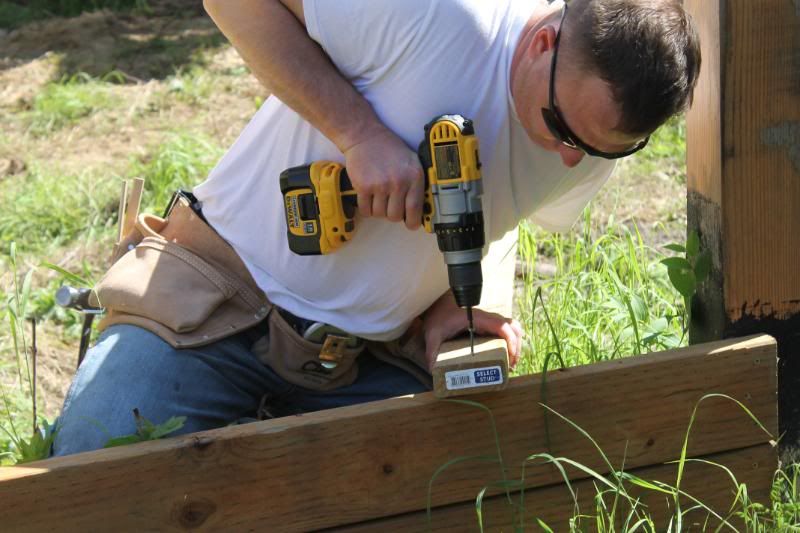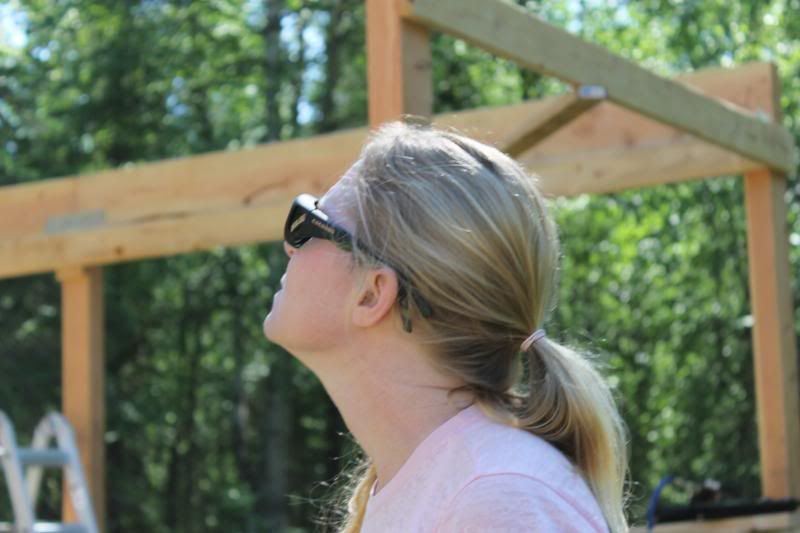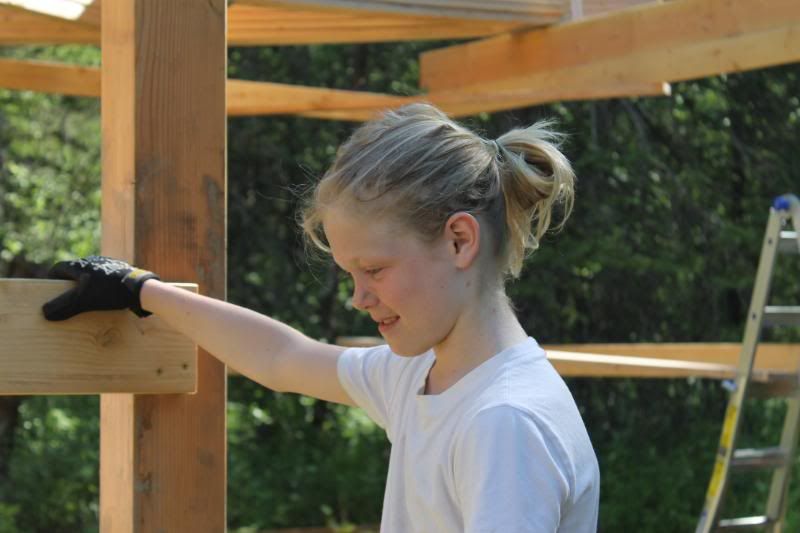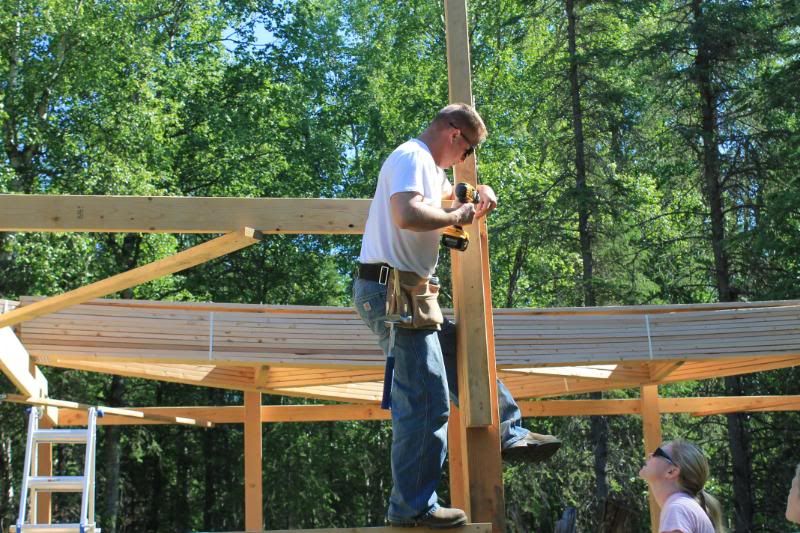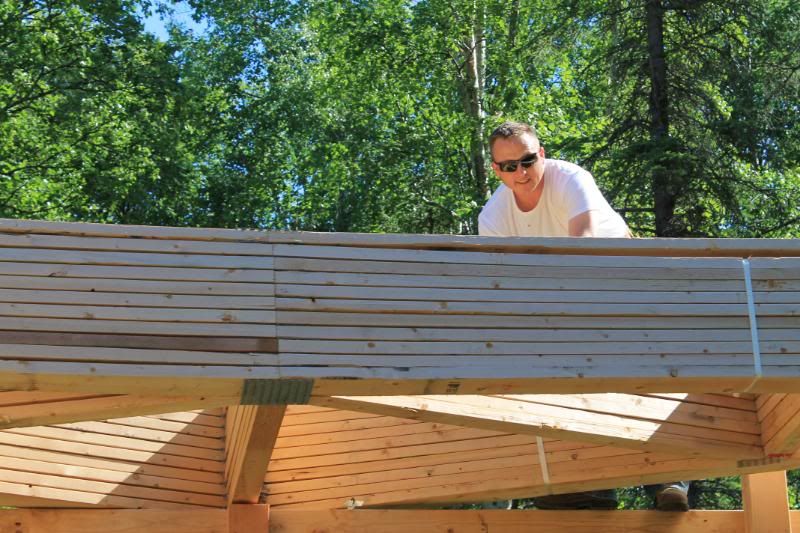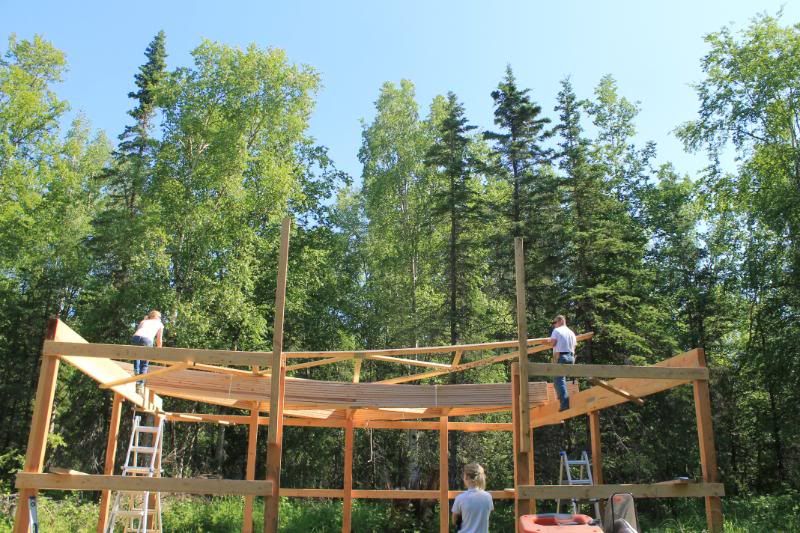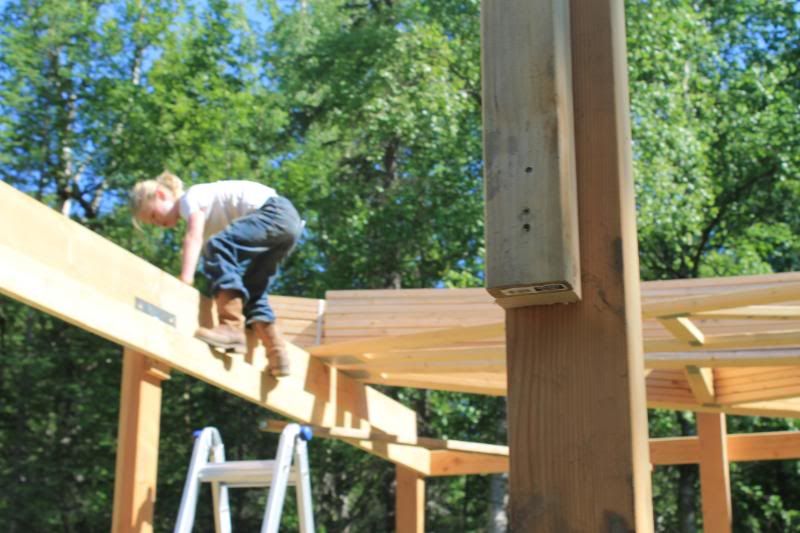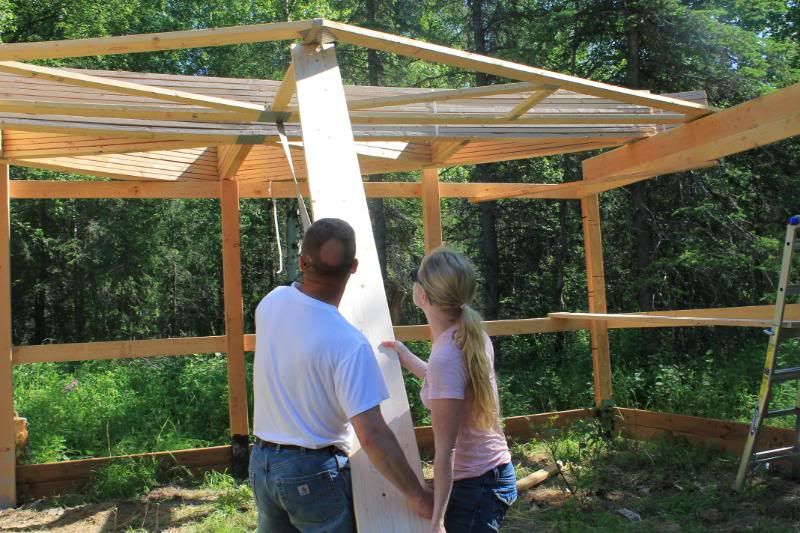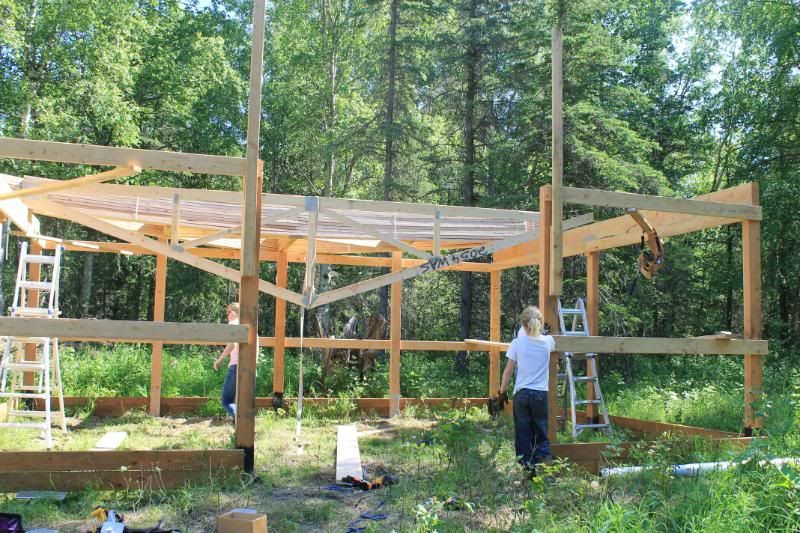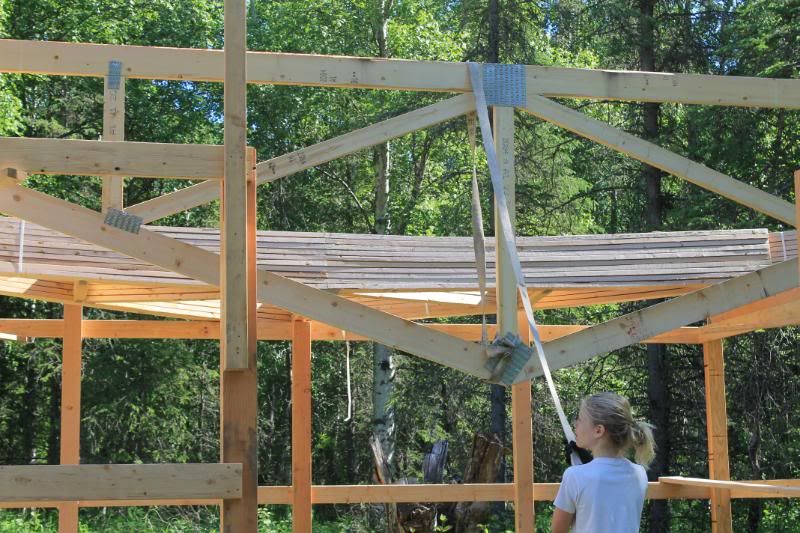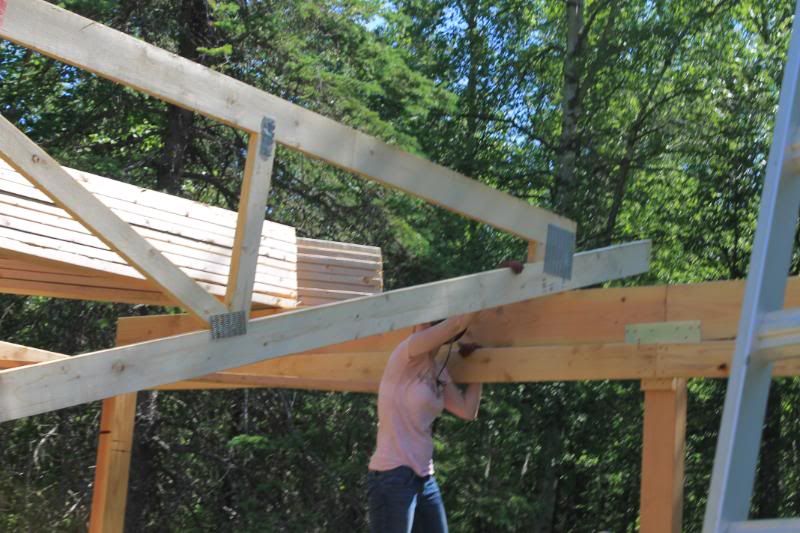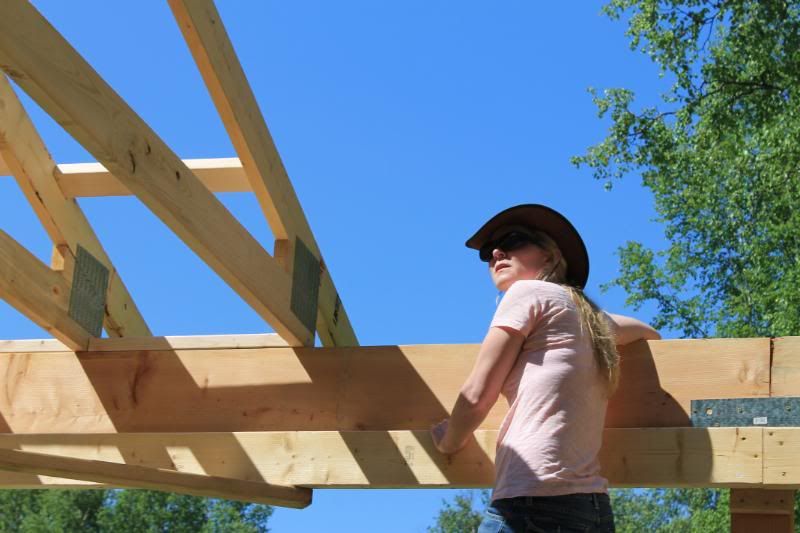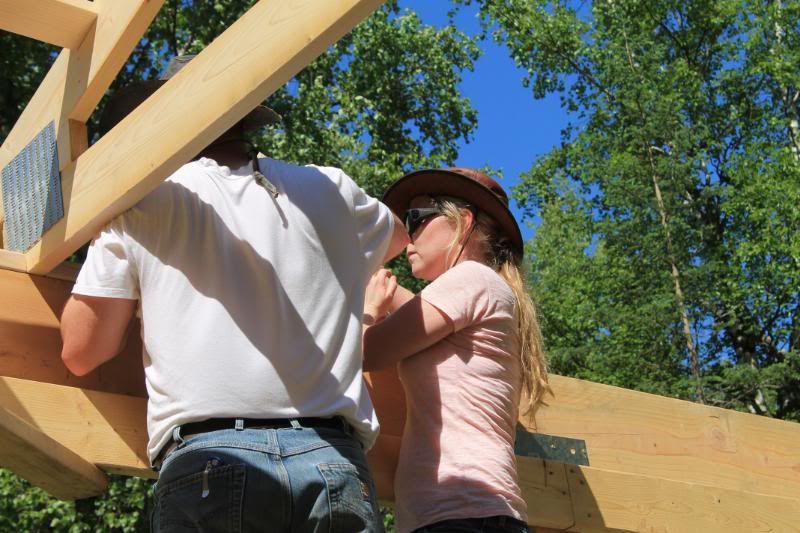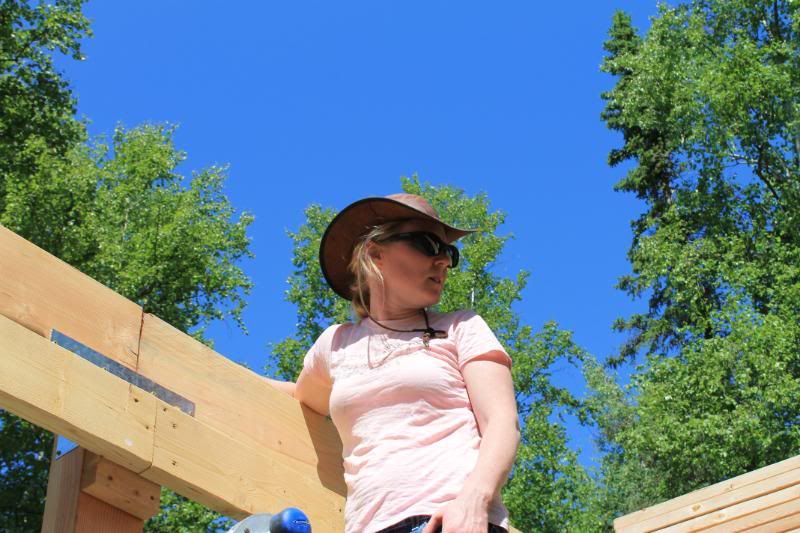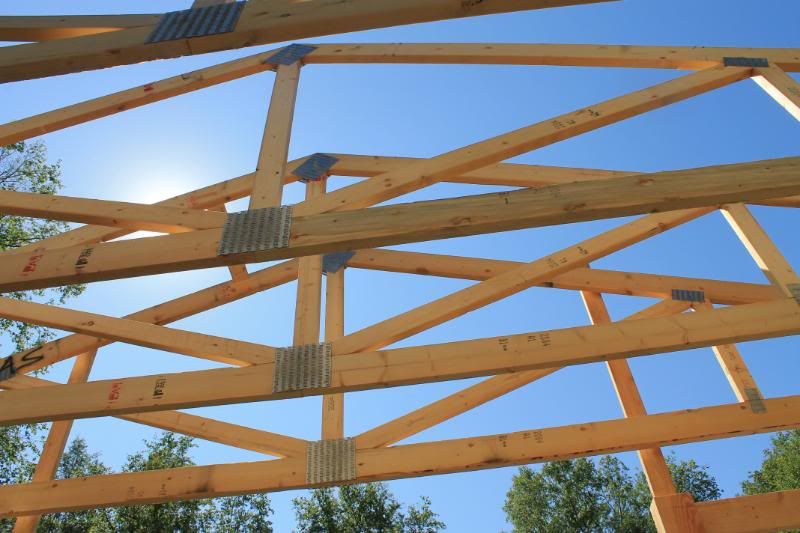 Blogger has this thing, or maybe its my photobucket, or me... I cannot easily put spacing between pictures. So for now, you just get pictures. Nathalie took these-in her fancy dress up outfit. She did help us some as well but then there was no one to tell pictures, that is the drawback to being the photographer. Tad can do things that she isnt able physically so he cannot stop to take photos.
These are the trusses that we had delivered, they were not easy or fun to move into place. There were some very nerve wracking moments but once we had it figured out, we were able to move faster. It took about 3.5 hrs to put up 5 of them, it wont take us that long to do the next 6.
Sorry about the photos, N thought she should zoom in on everything. Today she will back up a bit when I show her what we want from the photos. We have a lot more work to go, this is one of the hard parts. The next hard part will be roofing. I do not fear heights but I do have limits, which of course my husband does not... We will figure it out. For now, I have to go get a new ace bandage as yesterday I had to pay a visit to the ER for AGAIN busting my ankle. It is swollen and bruised, but not broken. It healed pretty fast last time, and it isnt as bad as it was before.