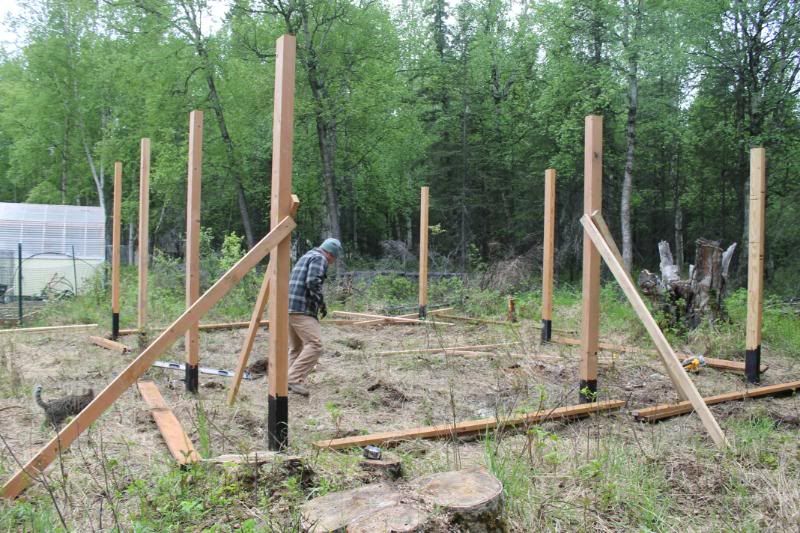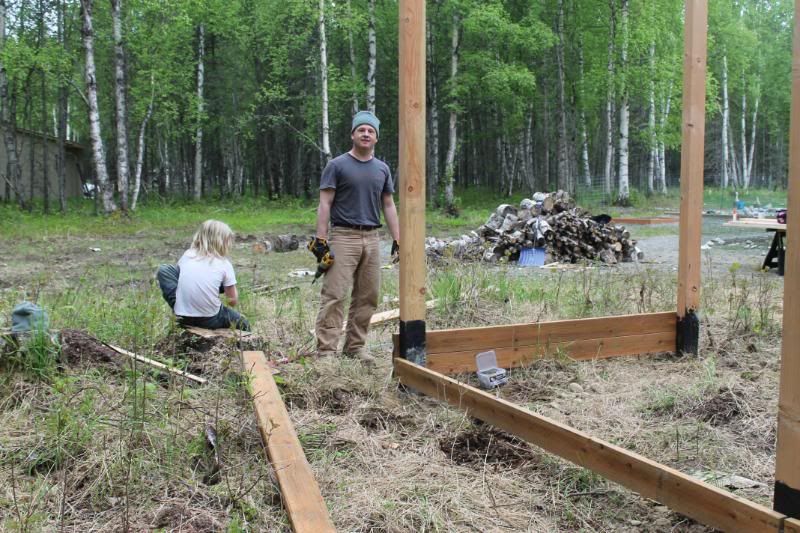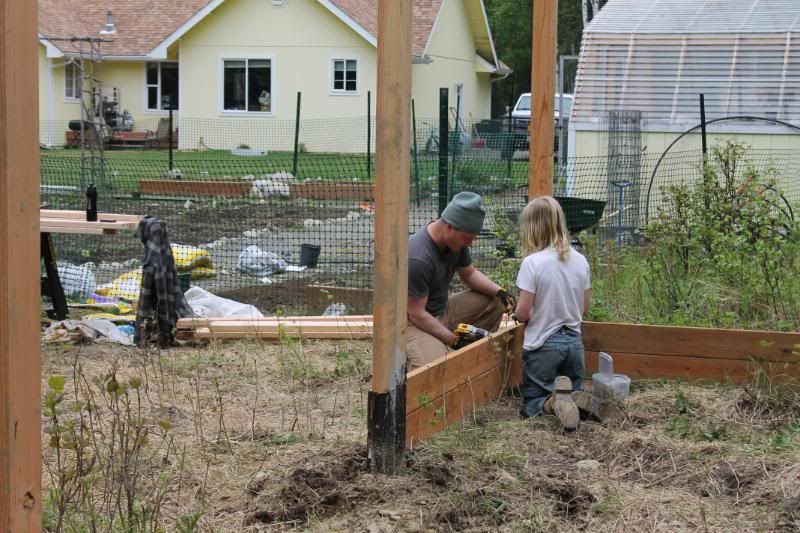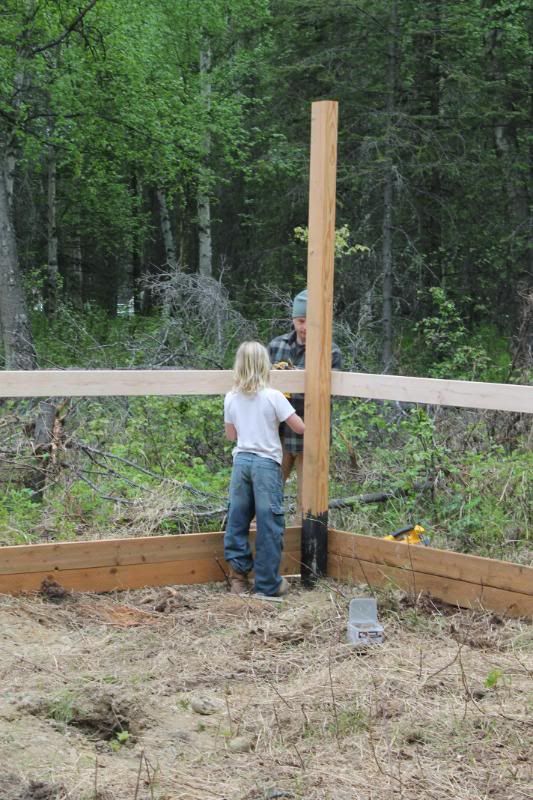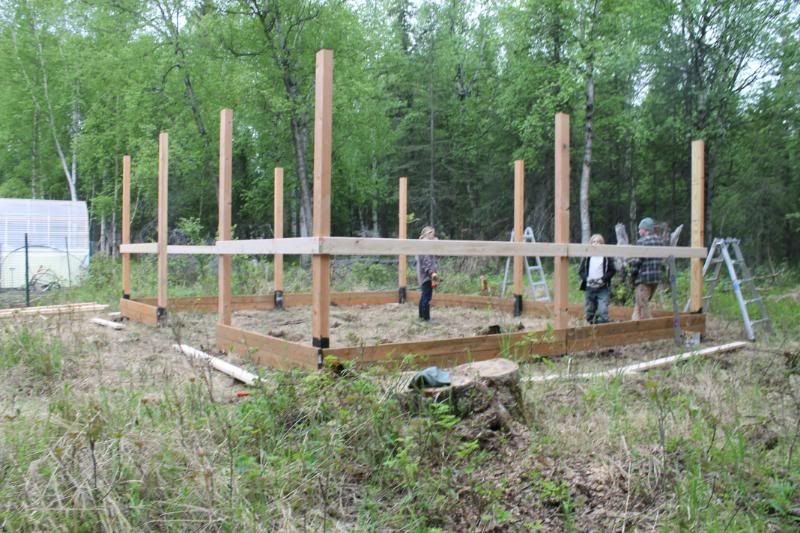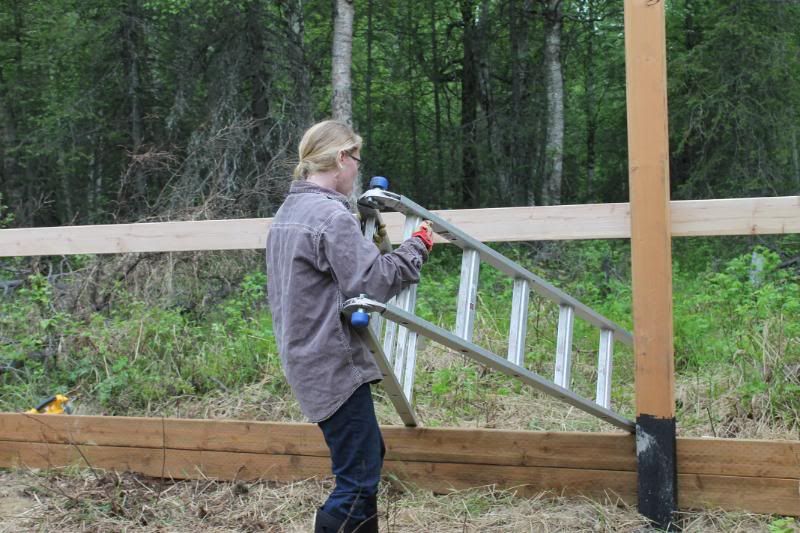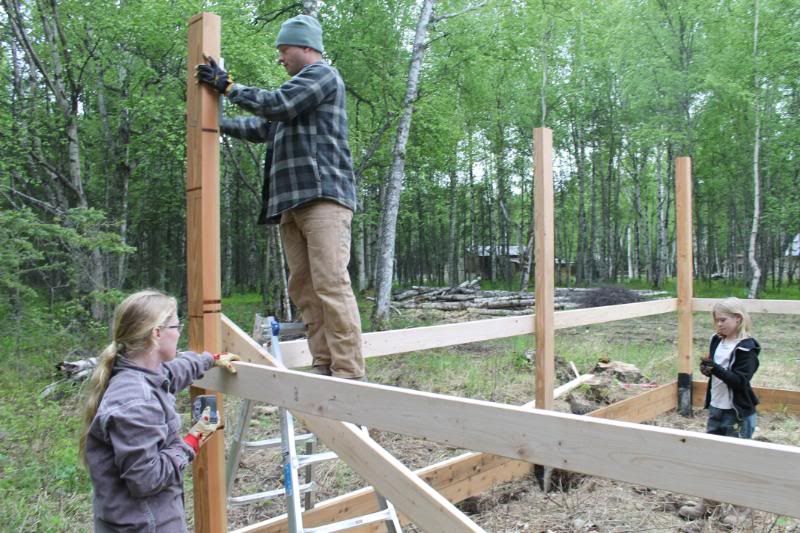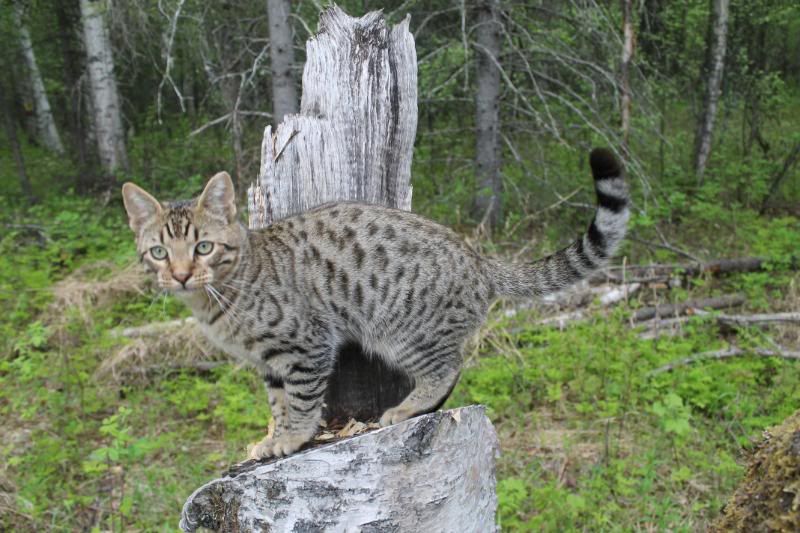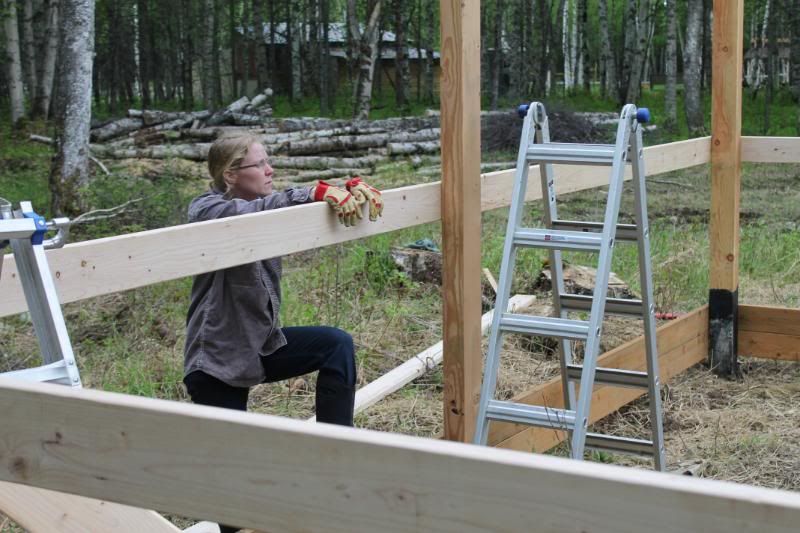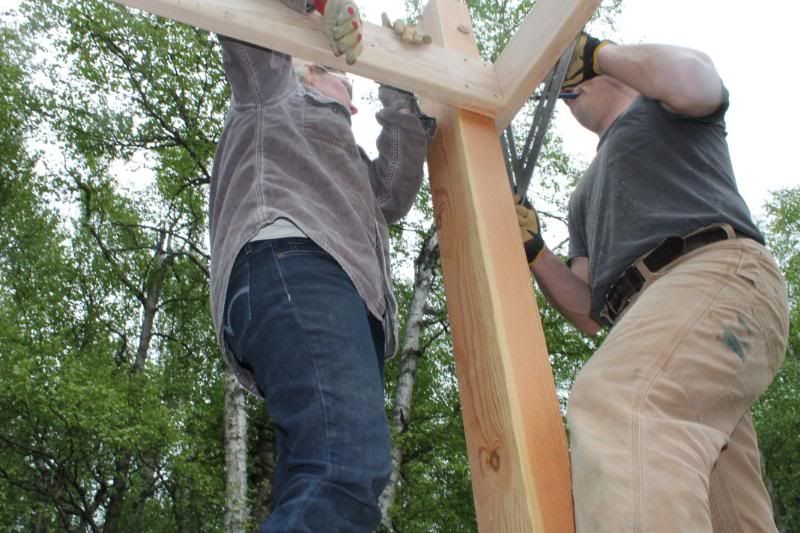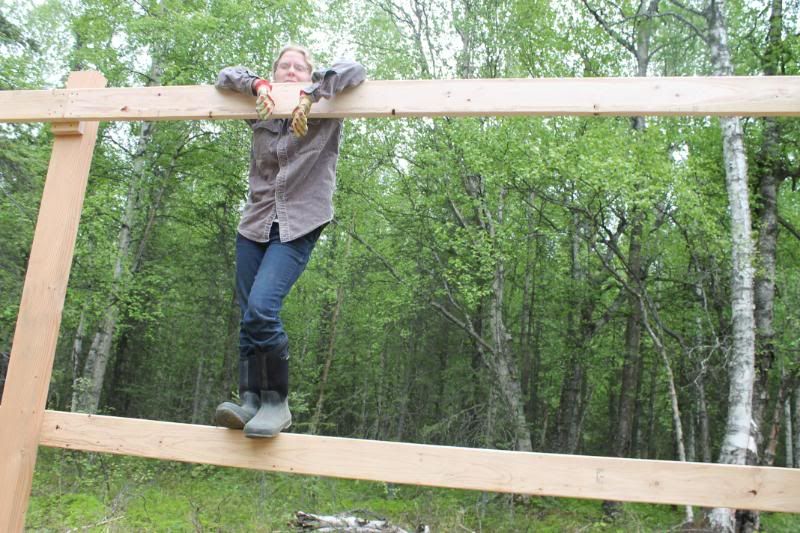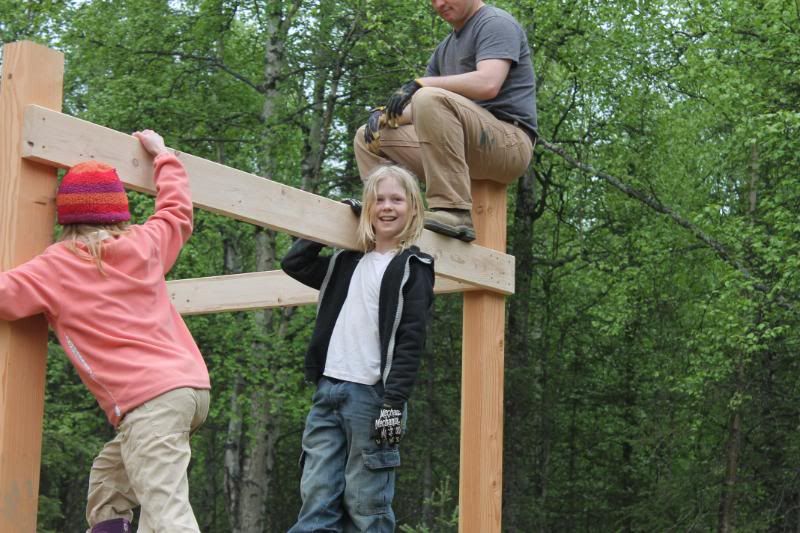 We are building a pole barn. This has been a slow process due to weather and finances. We didnt want to spend our savings until our house in Ks closed, just in case needs arose where that house were concerned. Also we had 2 mortgages during the time it was not sold.
We have the poles as you see, we dropped these into holes we used a bobcat to auger-we rented that- and then of course we used cement. We used 2x4s (2 per) to hold the poles in place until they were set. Then we did our skirt, and the nailer boards. We have to cut the tops of the poles even, and put 4x6x10 headers across the 2 sides.
We ordered pre-made trusses, it was cheaper to get them prefab from the lumber yard than it was to buy the lumber and make them ourselves. We could also have used a ridgeline and rafters-once again these trusses are a better deal. They will bring them out for us next monday and set the entire bundle onto the header, and we distribute them from there.
Then we put the 7/16 particle board on the trusses, tar paper, and then roofing metal. Next, we will use 4x8 ft sheets of siding and side all but the front doorway which is 8 ft. We will build doors (that is cheaper than buying 2 four foot doors) and then cut some windows and a walking door. We do want a floor, but that will come later. We are running short on time here, winter comes quite early in these parts and we have about 800 ft of fencing to run as well. That is on order, and will take 2 wks to get here so we will be busy getting the barn header done, and putting in fence posts over the next wk.