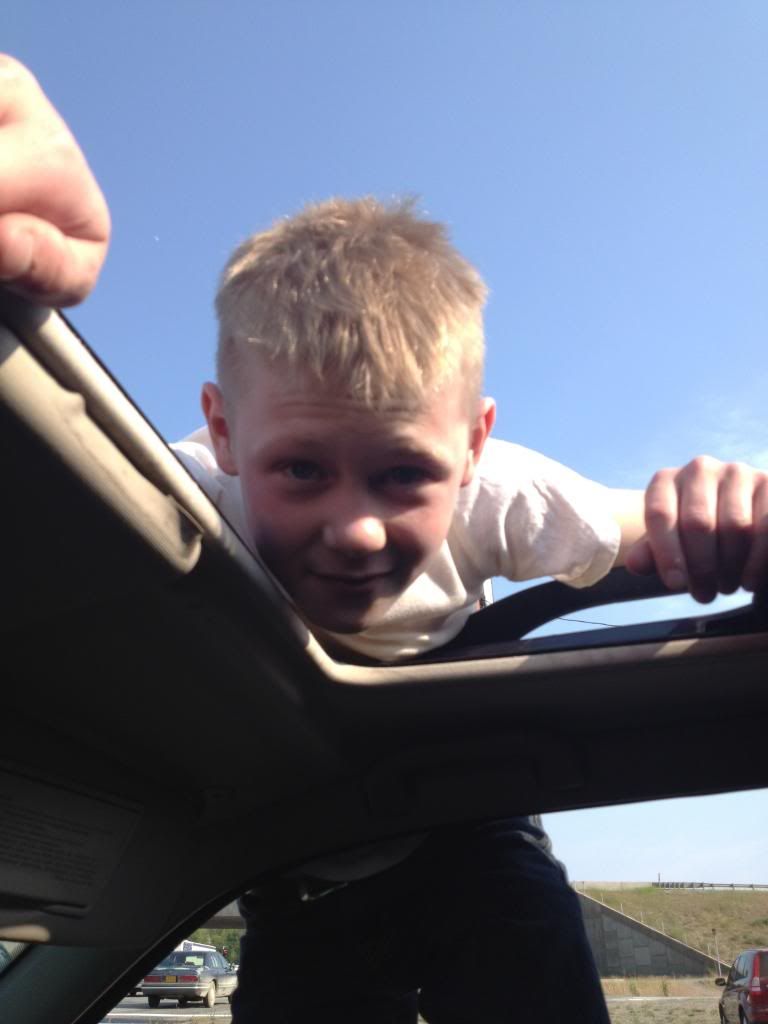 At vision therapy, Tad was bored and using the sun roof.
Lost his shirt, it was nearly 100 degrees in Ak!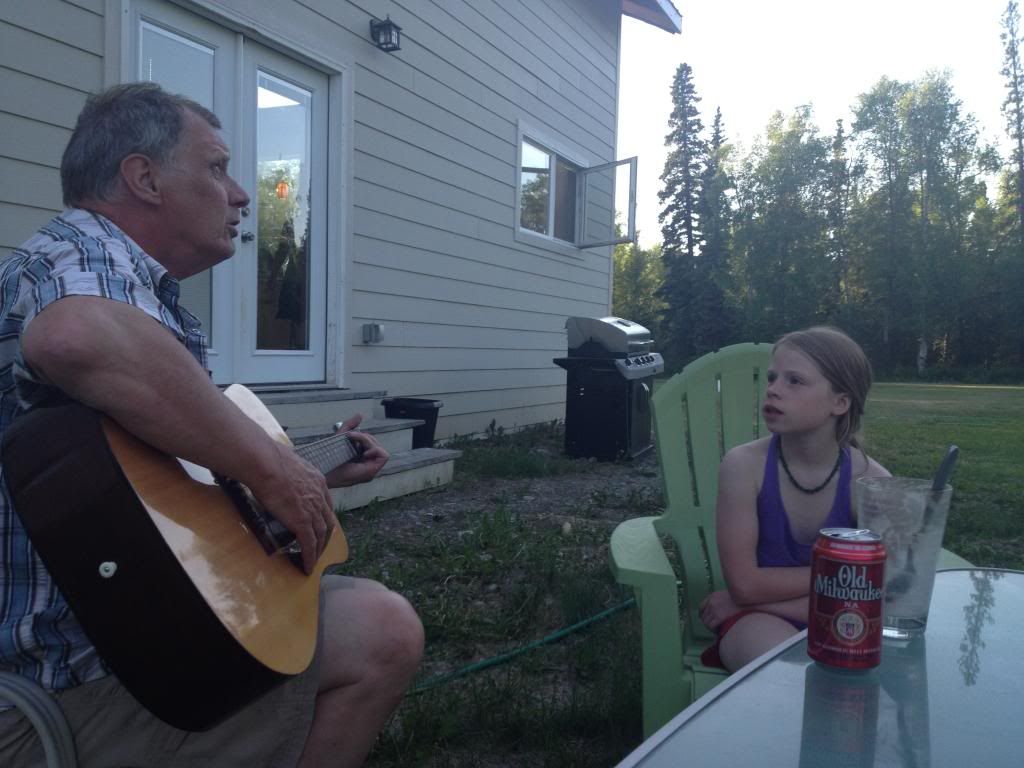 Listening to Rachel's dad sing Johny Cash, and then singing about how a farmer hit a cow on the head and made it into hamburger.
"Mr. Berg, that would be disturbing to children who do not farm." Mr Berg: "What??? No, its a good song!"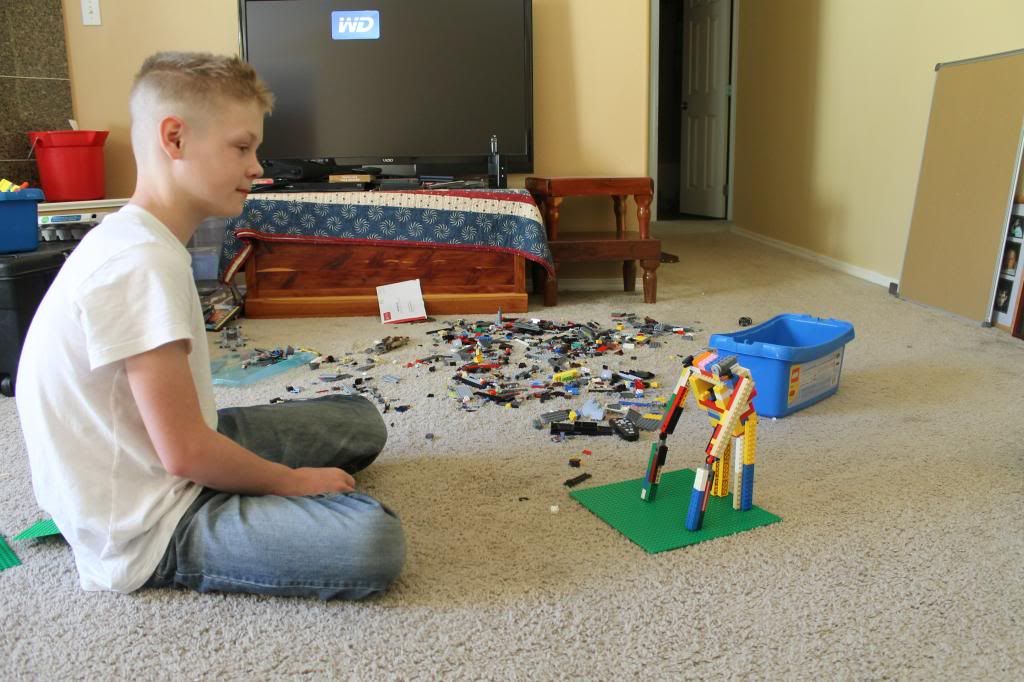 Tad made this jointed guy, he actually has moving joints like a robot.
I am not sure what his point was, I think he was bent on destruction.