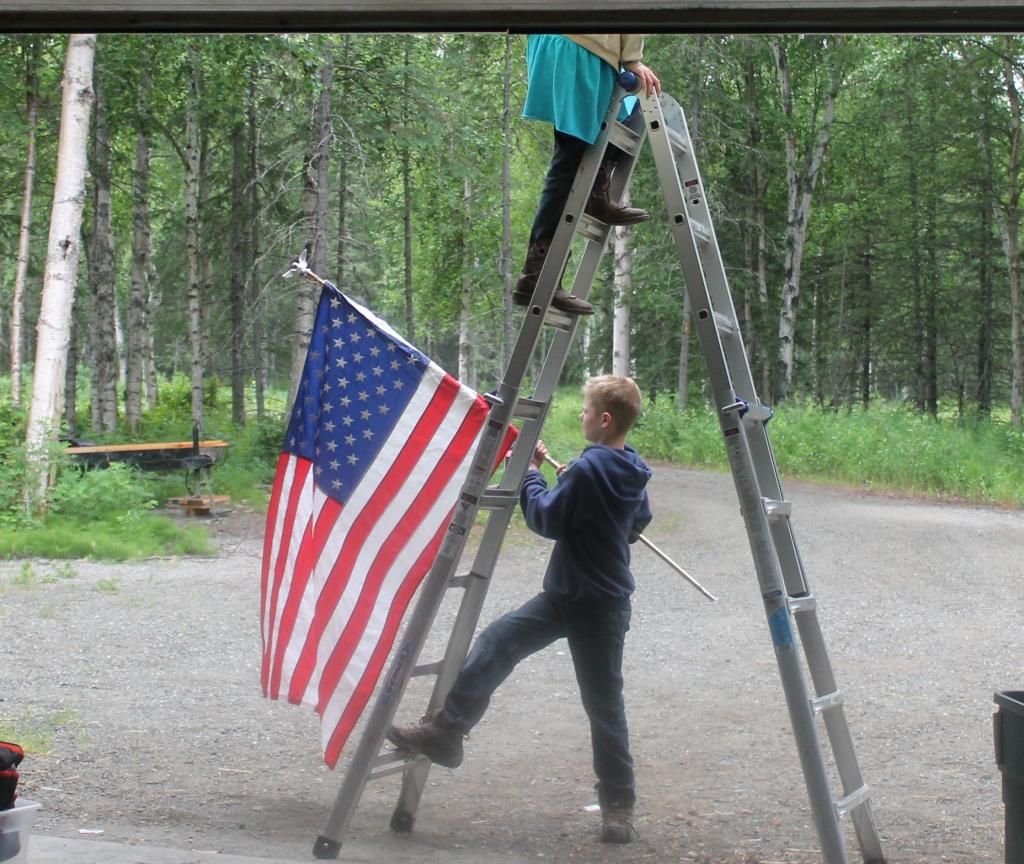 You climb up and I will unfurl this.
Here, dont let it scrape on the ladder. Hold it tight, dont drop it ok.
No, dont be scared, I wont let the ladder fall. Just lean toward the house a little and get it in the slot. You have to push it in.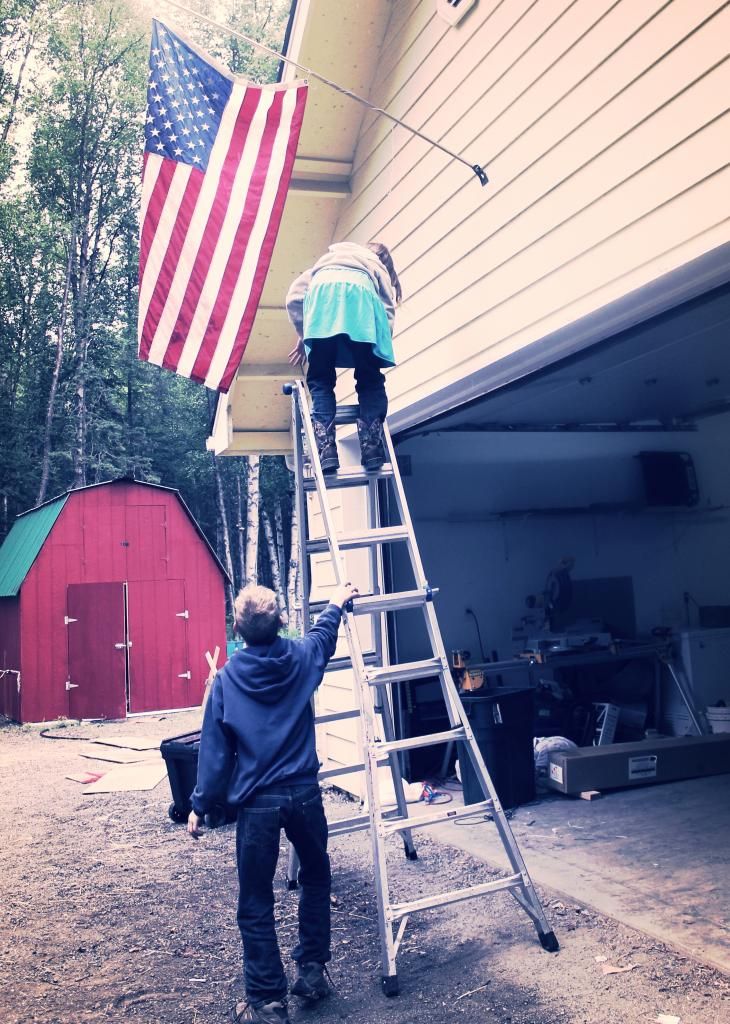 Yeah, you climb down now. I will fix it. Its not quite right.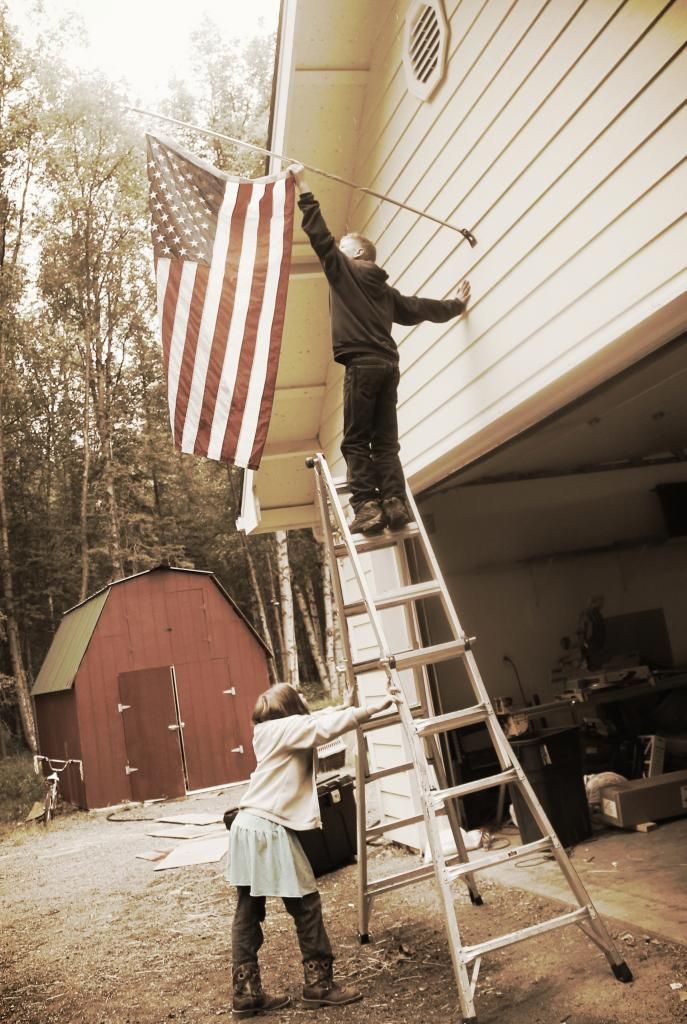 This has to be pulled back just a little to make it smooth. Its pretty Nathalie, we did good.
Happy fourth of July in the land of the free, home of the brave. Never forget. We have freedom because of the men and women that stood for freedom and still do. "A man can stand up." John Adams.