Just a cute, simple pair of leggings right?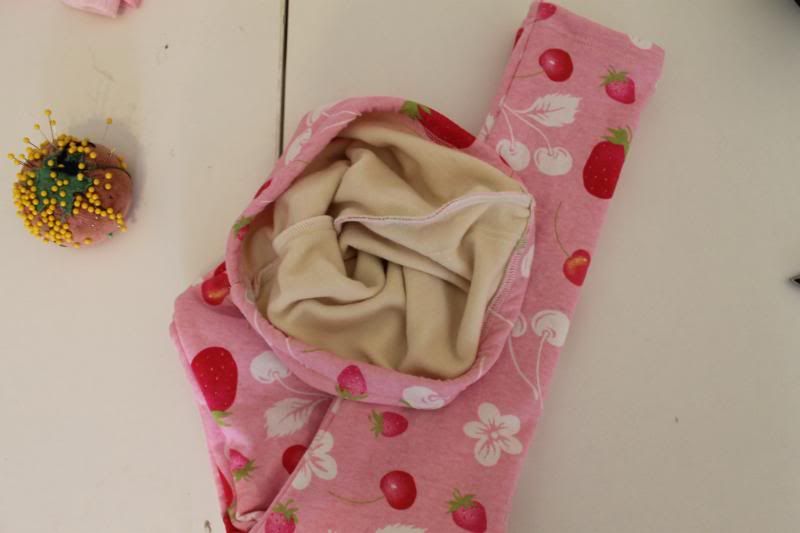 Oh but no... These are Alaskan leggings! They are lined fully with a soft, washable wool. She will wear these with a thin wool petticoat and a skirt.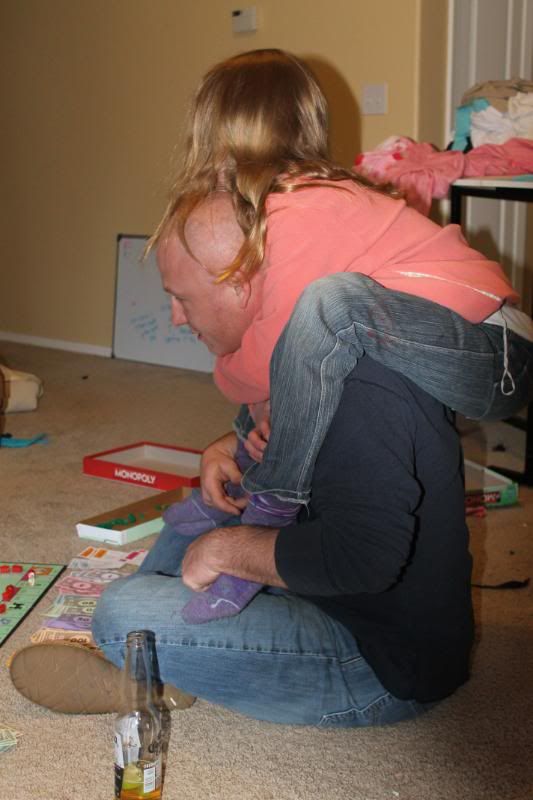 This is a game of Bonopoly or, Monopoly.When the kids were small, they called this game bonopoly. Frank plays this with them almost nightly. It helps their adding skills immensely. Nathalie was out first last night, bankrupt, and chose a good spot to view the game. This was during Tad's turn.
Now we have Daddy's turn. These are out of order, again, blogger is kicking my butt. The next photo is his role. Its cute how she held on as he leaned forward, and he aided her in not falling into the game by hanging onto her foot.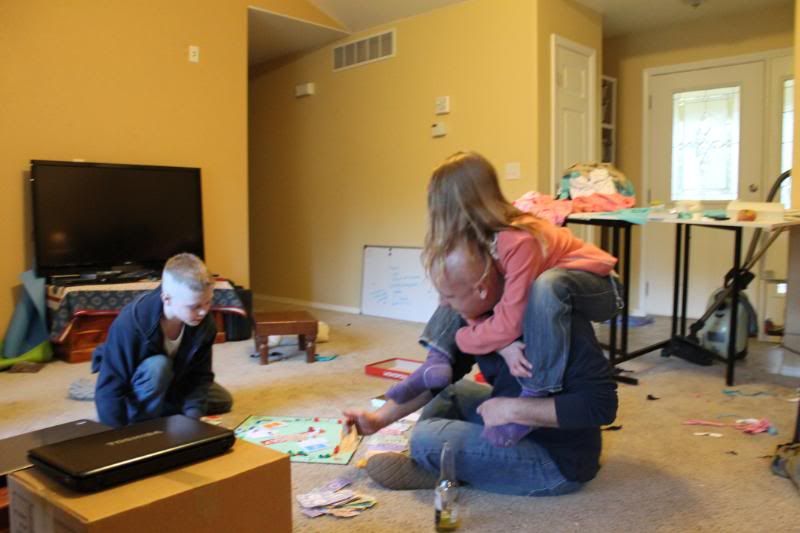 I love pictures like this. I have so many random pictures of them wrestling with him, climbing him, sitting with him, holding his hand. I didnt grow up with someone like him. Which was ok, I had a wonderful mom that made up for any lack in father that I may have suffered. But how wonderful it is to have the rounded family! It is neat to see my children with their daddy. such an important relationship, I think it will make a difference in their adult awareness. They wont have to learn a lot of the things I had to learn, they will be innate. Tonight, we are missing Bonopoly for a Taboo which is a game the children have not played yet. We try to play a game every night, sometimes its a running about game, hide and seek, 4 man baseball. Other nights it is Bonopoly, which mama wont play so I sew, or cook dinner. I like this reprieve... I dont mind playing games for sure, but I dont LIKE Monopoly and it gives me some alone time.