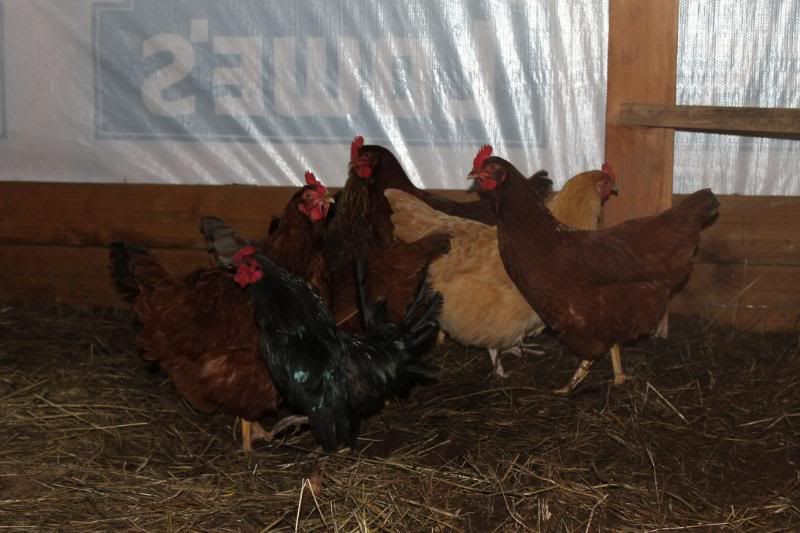 Chickens moved into the barn, they are tilling the floor for us. Which we did not want. Everyone has moved in there now, initially we wanted to leave everyone in roving coops until it was below freezing full time. We were hanging heat lamps in the interim on cold nights. however, after 7 days of pouring rain, 2 days of no rain and then 10 more of rain-we moved them out of the pond to the barn. Thankfully we thought ahead, really concerning snow melt, and the barn is on high ground. So it is not only dry inside, it isnt pooling around the direct area around the barn.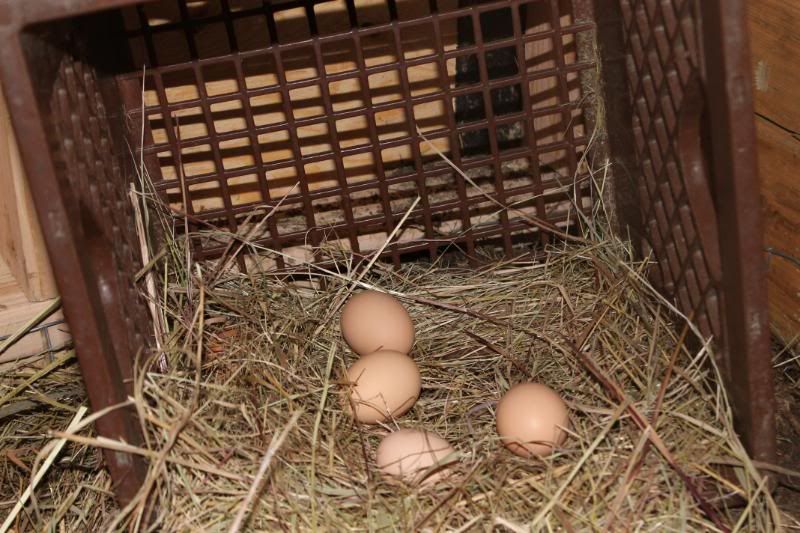 Basket o' eggs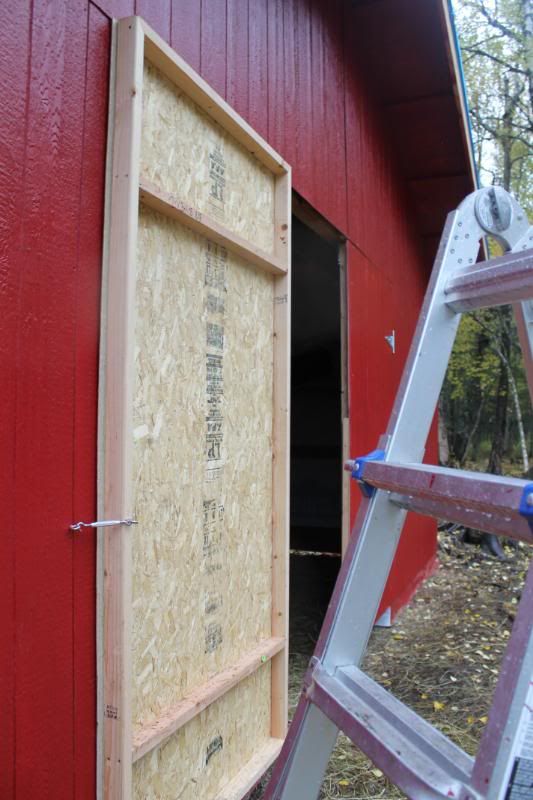 Barn door latch, this is how we will keep this one open.
Latches, we initially used a bungee cord which is not optimal but works ok. We use it in so many applications here, we are running low. Left is chicken room, right is my door that goes from feed room to barn.
Full view of chicken door, the bins on the left here are now on the opposite side on a nice shelving unit that Tad and Frank built.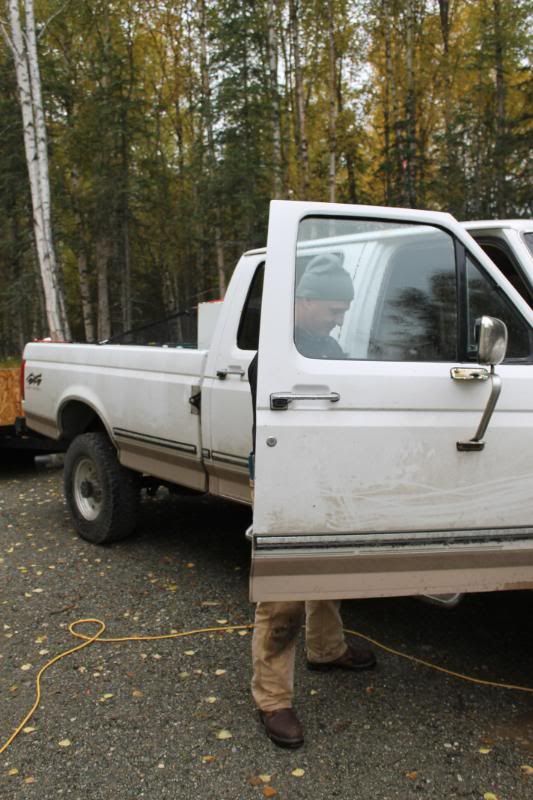 What the...what is he doing. why would anyone take that picture? oh because its my camera, my blog. You know.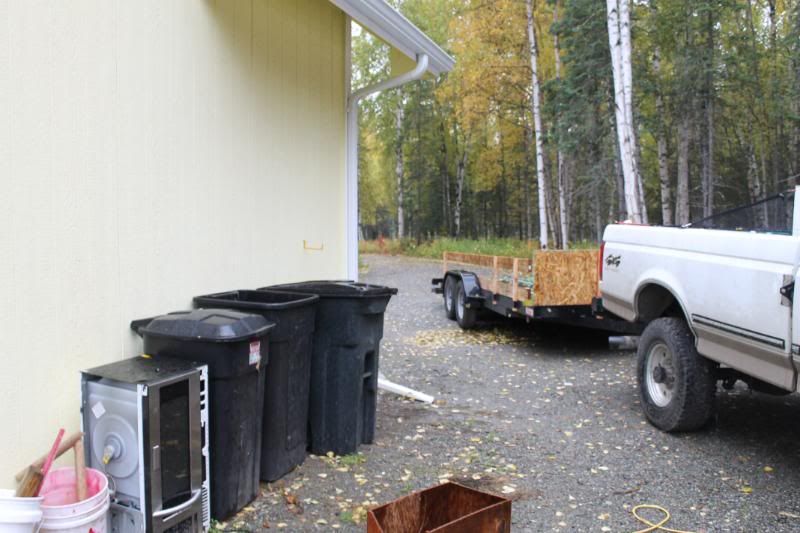 Temporary trailer sides. We did a big dump run, took the metal and other recyclables. This made it simpler to haul, now they can be taken off if need be.
Shed loft
Shed loft with stuff, there are two halves, each one is 8 ft deep with a large open section between.
A new game, something about drawing a town on the white boards, and using markers and cuisinaire rods as people and other needed town things. Math is required.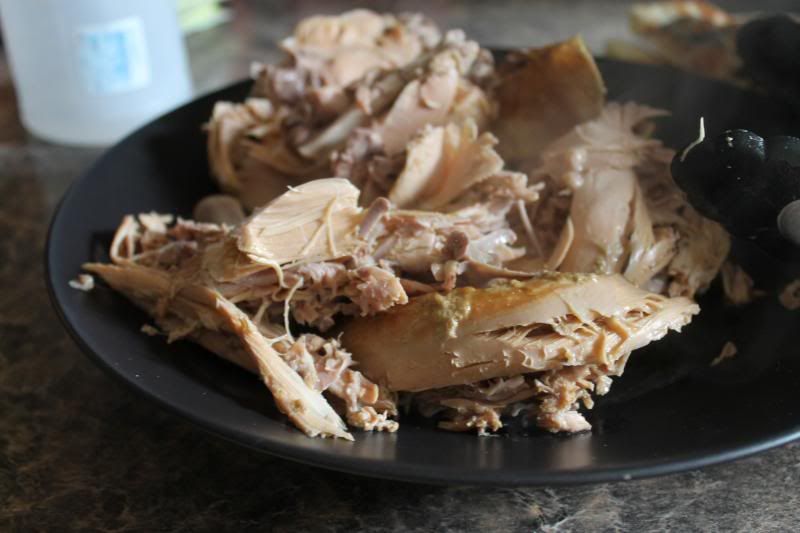 Cast of Characters for a favorite winter dinner: Chicken pot pie needs rabbit! This is a stewed rabbit. Home grown, organic, rabbit.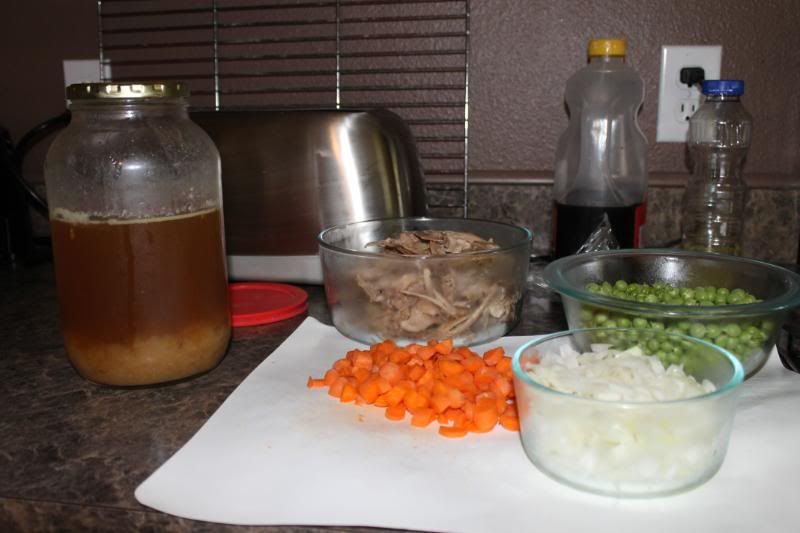 Most of this was grown at home also! Even the onions.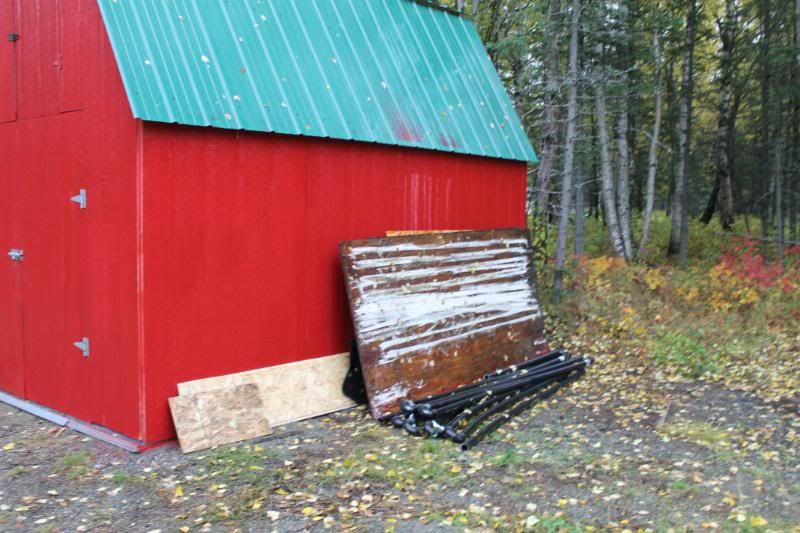 Winter organization. Whatever is on the ground will be under snow for a minimum of 7 months starting..oh I dont know when. One lady told me late sept it may snow, but here we are and it has not yet. I expect it mid oct but who knows? We organized the yard and barn area, the back and front porches.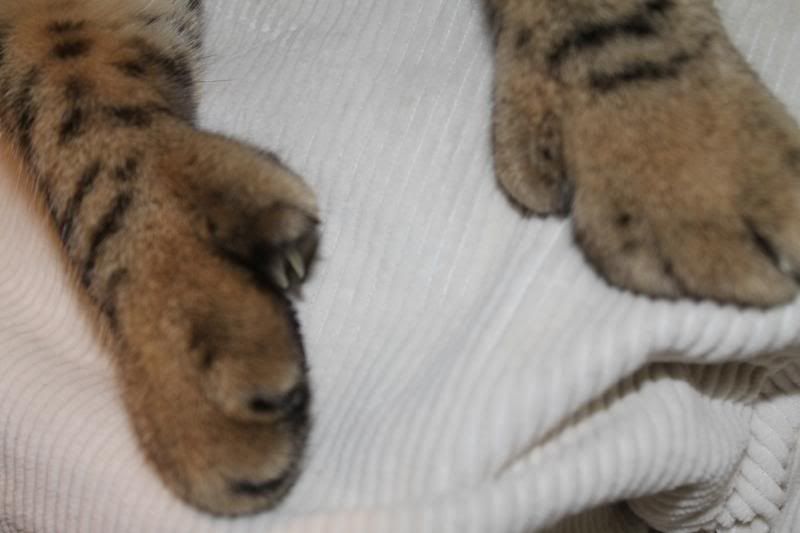 I has big paws, I has big claws.
I is a kitty scarf!
"Mama my dog has ALL of his claws out! This could turn out badly!"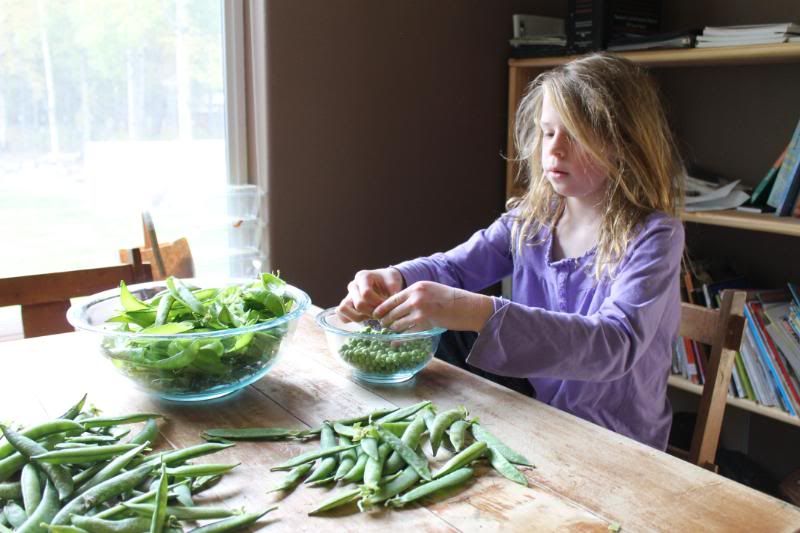 Nathalie shelling our garden peas. I know I need to grow more pea plants next yr. Nikki says 1000 for a family of 6, but I think I will plant more so I can have extra pea pods for the babbities. They ate all of the shells and any extra pods that had no peas in them.
Putting in wire around the inside of the chicken coop floor.
This is in the wrong order, this was the frame for the chicken room door which I already showed a photo of.
Inside barn door, you can see how it is held shut. We can hold it open in the same way.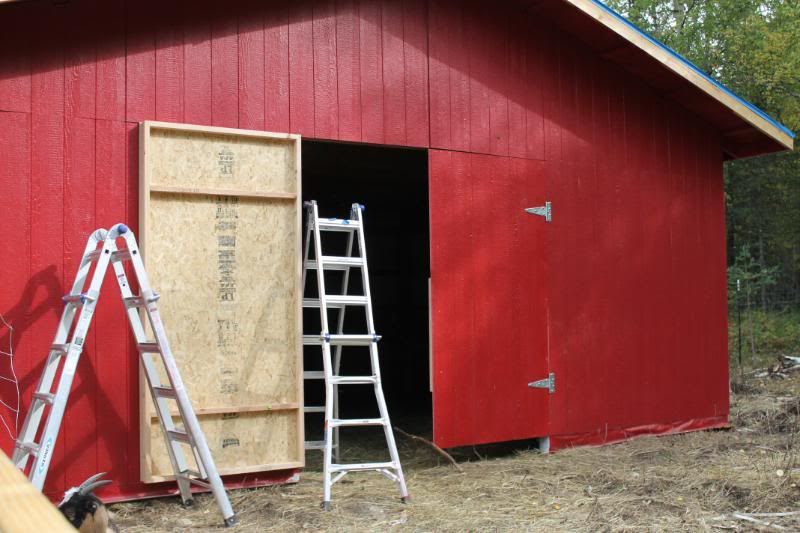 Front picture of the barn doors. They are too short, I know. That is because the doors are 8 ft tall. That is how tall the siding is, so that is what we have. we want to do a floor next yr and that will bring it up about 6" so it will work well then. In the meantime, we have some scrap siding to screw on a step-down. It will be attached to the bottom of the door so I wont have to step over. We still have a few more working things to do before snow flies, we have spent a lot of time playing games, swimming, organizing and playing school. That is, doing our schoolwork in a fun way.