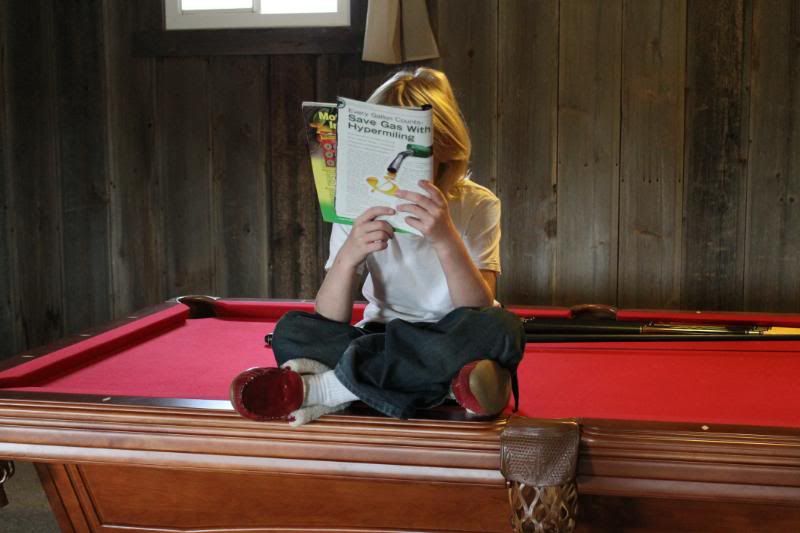 Pool table makes a great seat, and learning about fuel efficiency is probably a good science project.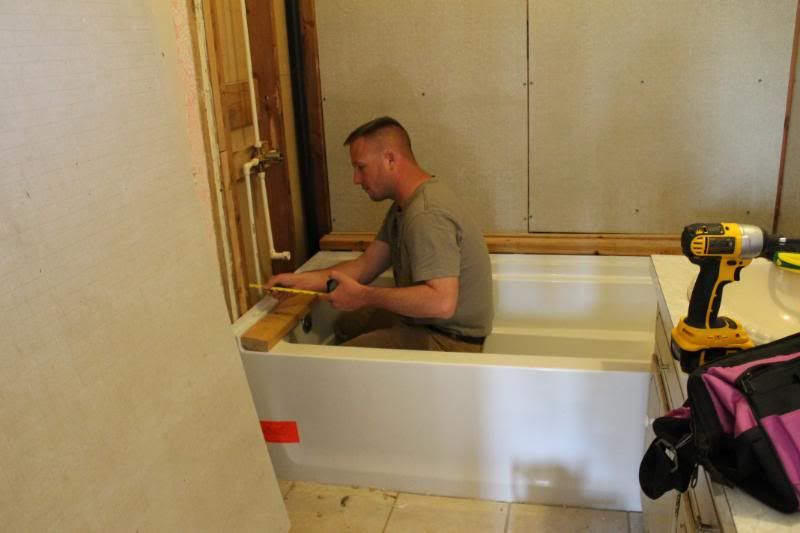 This was taken when Frank first got home in Oct and he was helping me finish this bathroom.
It is a new camera, or was, and I am still fuzzy sometimes. Frank is playing with the kids here (read-knocking over their blocks!)
Tad laughing at Nathalie as her blocks are knocked off!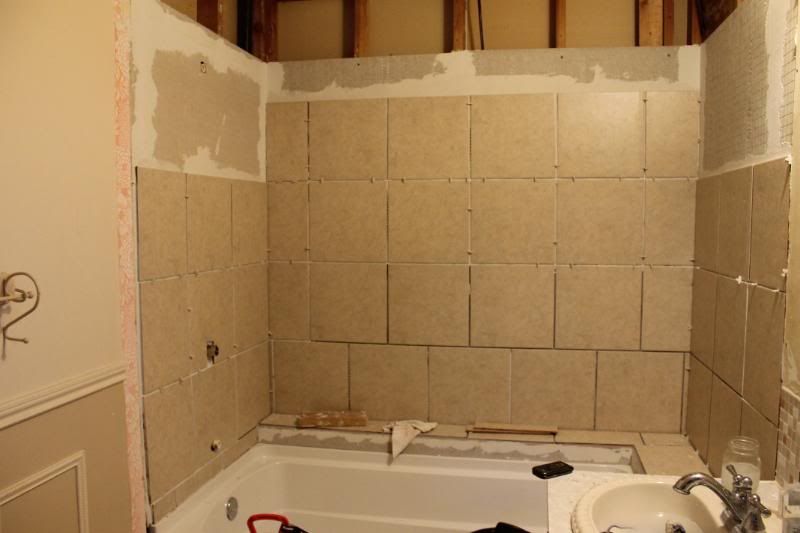 The shower partly finished, I tiled this shower completely. It is now grouted and caulked.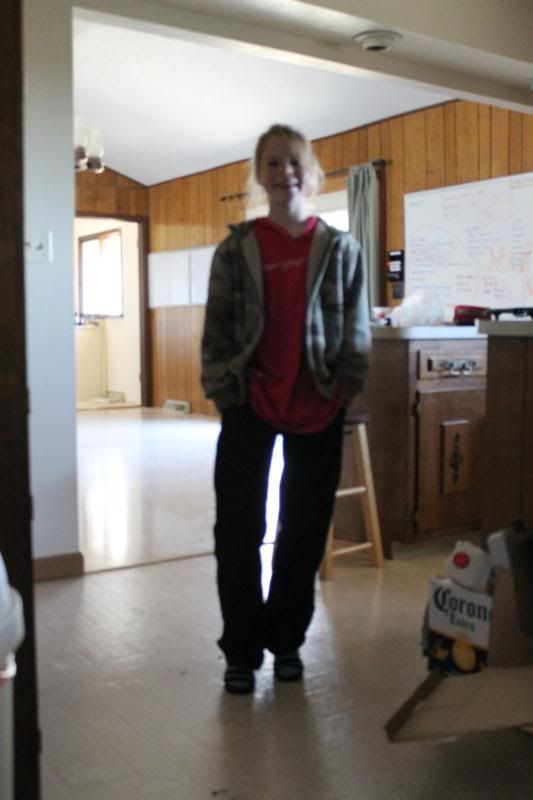 Very fuzzy, Nathalie in "new" high heals." I wore a size 7 years ago, and when I was 15 my aunt bought these for me. I wear a 7.5 now, and Nathalie discovered these in my "get rid of"" pile. She was distraught that I would throw out such a memory! She was right, I moved them back to the keep forever pile, in memory of the balls. She donned them and claimed them forthwith.
And they fit her! They are actually 1 size too big but they are pretty stretchy. She wears these with camo!
Fuzzy picture of me tiling, Nathalie took this.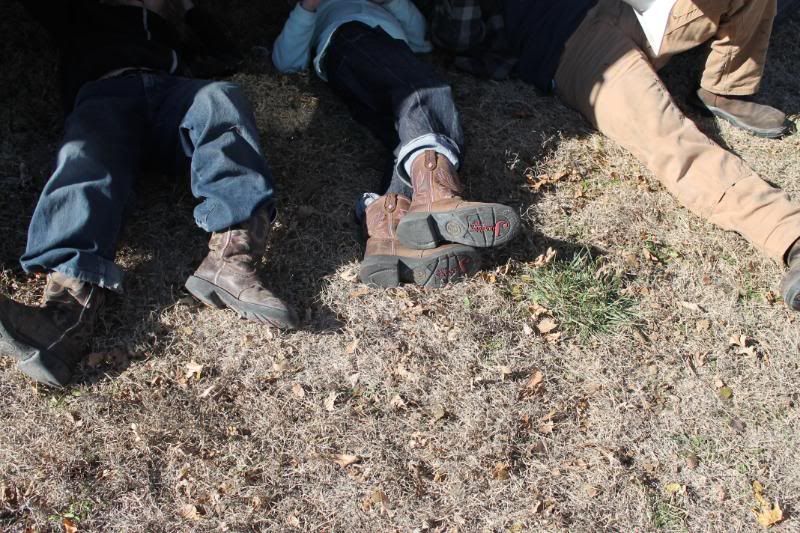 Working on the new truck. This was taken a few wks ago, they all 3 were under there checking on Knock. He is our friend, and he lives in the dashboard. He just knocks and we sometimes feed him snacks.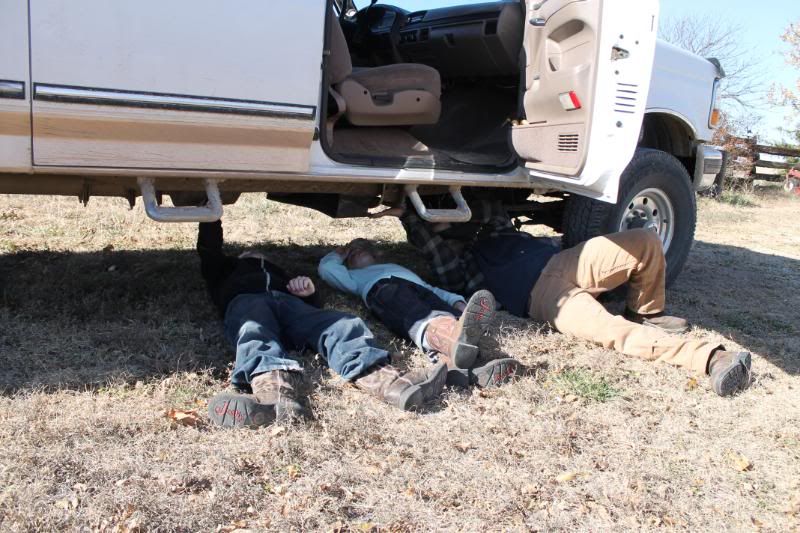 I like all of their brown boots sticking out.
I think Nathalie was doing more watching daddy than she was working. But I mean, I would be too!