These photos are of our drive home from the airport, and part of the next morning. We didnt get home until midnight the day he landed, so we dont have any home pictures of the first day. Frank had a camera in his bag, and the kids and Frank spent time taking pictures. Some of them (courtesy the children) were of passing semi trucks, sports cars, road-side flowers, etc.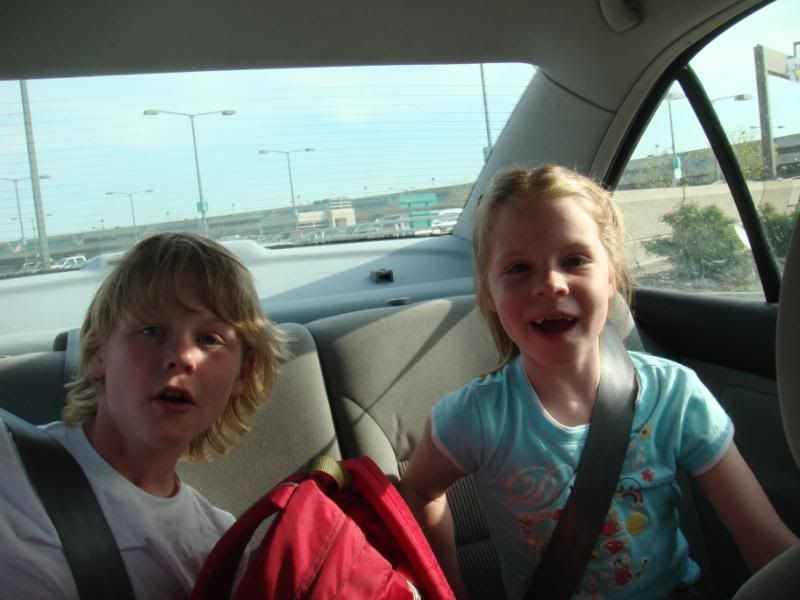 The first picture back together. Apparently photos were taken by individuals in the airport, which I hadnt noticed. We waited for many hours, because a flight was coming into KC at 2:15 so we arrived (its a 2.5 hr drive) at 1:48. He missed the 2:15 flight...the next one came in at 5:45. So we waited. By 5:30 Nathalie was pacing at the gate, running from the arrival board to the door he would come out of. At some point while waiting, she turned around to the chairs where Tad and I were sitting and began to cry. She climbed into my lap and cried from, well I guess pent-up energy. The other people waiting for arrivals sort of looked at me with confused looks. Then when he walked out, they must have understood. He was, of course, in uniform and the kids and I all ran to him, Nathalie and I both crying. Frank hurried us out of there after hugging us and later said people were saying
awww
and snapping pictures.
Driving home... My heart was still racing at this point and driving felt shaky at first. The children already had possession of the camera!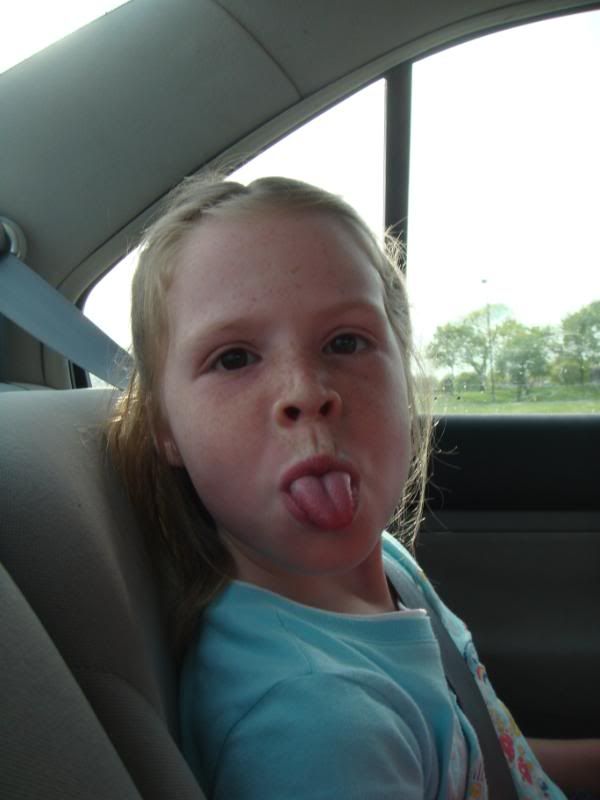 Oh thats nice... this will keep the boys away right? Keep on with this look honey, it fits you...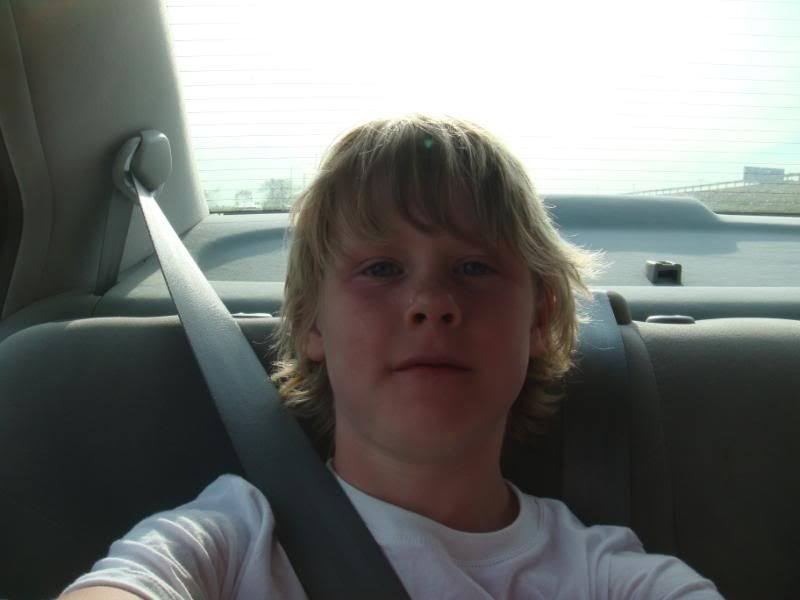 I am pretty sure Tad took this photo of himself. He is proud of his long hair, though daddy constantly picks on him for it, in a fun way. Frank wanted long hair himself as a child and I remind him of that, he says its unrelated to picking on his son.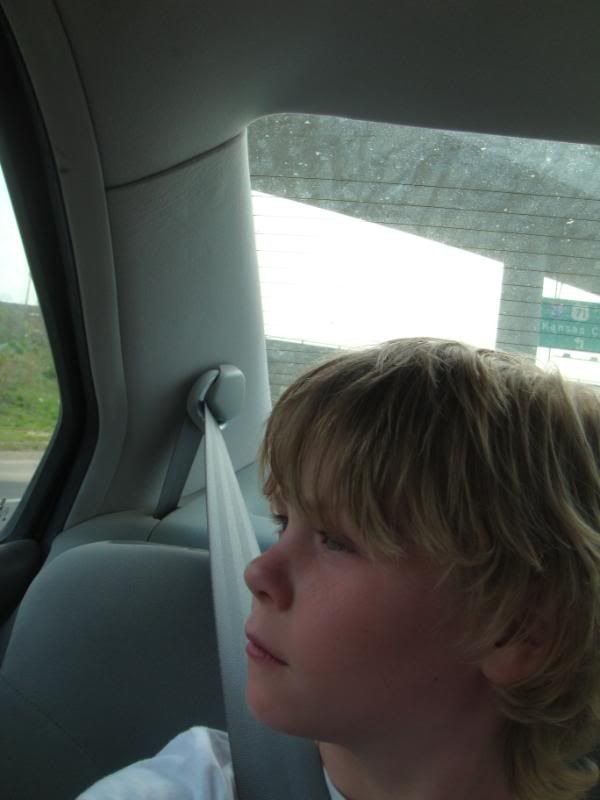 I assume Frank took this one, because it would be an odd shot to take of ones self. He looks studious here, but trust me, he just saw a cool truck or something and is distracted by it.
Aww... he is listening to me! Or not, whatever way is fine. It was so wonderful to have him home. The car trip home seems faster by far than the drive getting there. We all 4 fall right back into being us right away, no hesitation. Makes it harder for parting, but is wonderful for the 2 wks home.
Anyone who knows us knows this is a constant. If I cut my hair off short Franks hands would be lost. He twirls my hair awake, asleep, he moves over to reach my hair if I am too far away. It does me no good to sit next to him and eat, I will end up with hair in my food! This is one of the top 5 things I miss, what girl wouldnt??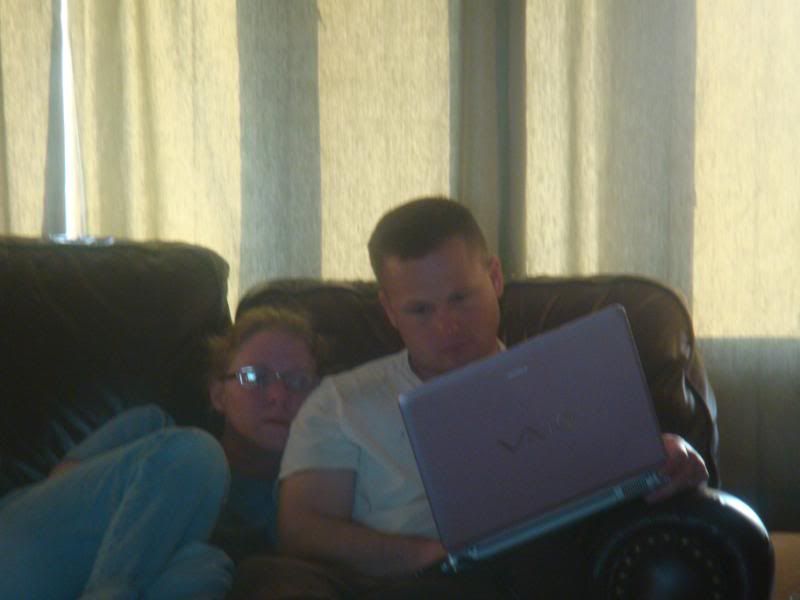 Oh and I miss this. Him fixing the computer, and me being able to sit with him while he fixes the computer. He still fixes it right now, from afar. But it simply isnt the same...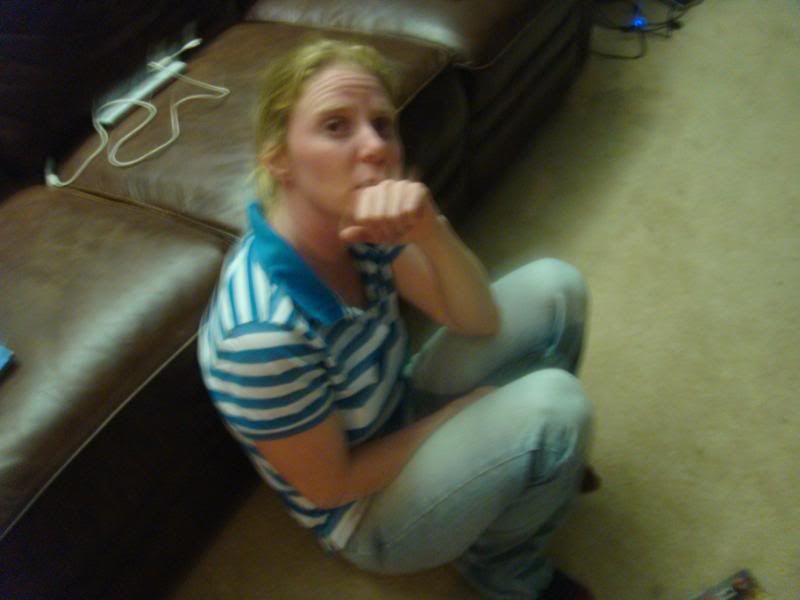 Once again the children have the camera. I wonder though, how many of you can sit like this? I have been recently informed that many people cannot, I wonder why! We grew up sitting like this, or kneeling and then letting our feet go out to the side. My mom used to tell us to "cop a squat" (which to many people means pee outside, to her it meant sit down and wait a minute) and my grammie can still do this! She is 91...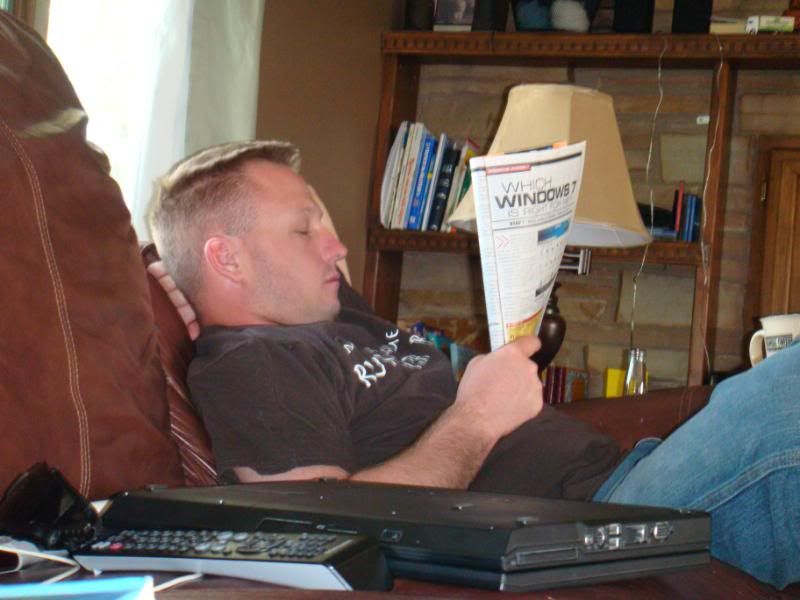 He has become a computer geek...when he left he could fix computers as needed, I think now a new chip has been added to his brain and he communicates with the computers! On a cellular level... I am not even kidding. Its crazy, he can make them talk with each other and network, and a bunch of other things, and he speaks computer geek now. He asks me, what processor do I have? And something about 32 or 64 and ram and hardrive space and... and... and... thankfully its okay for me to just say, huh? And then he asks again and I say, huh? And that happens a few times and he raises his eyebrows and says, okay baby and then he figures it out himself...