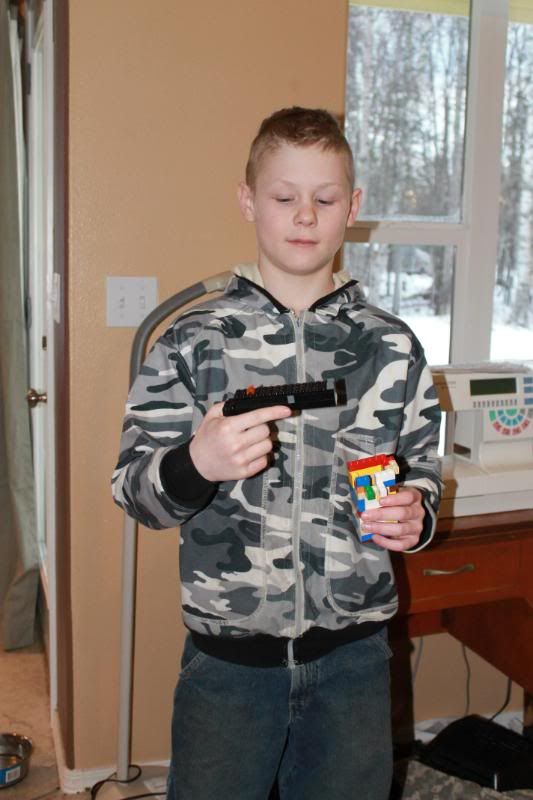 Tad made a LEGO gun and holster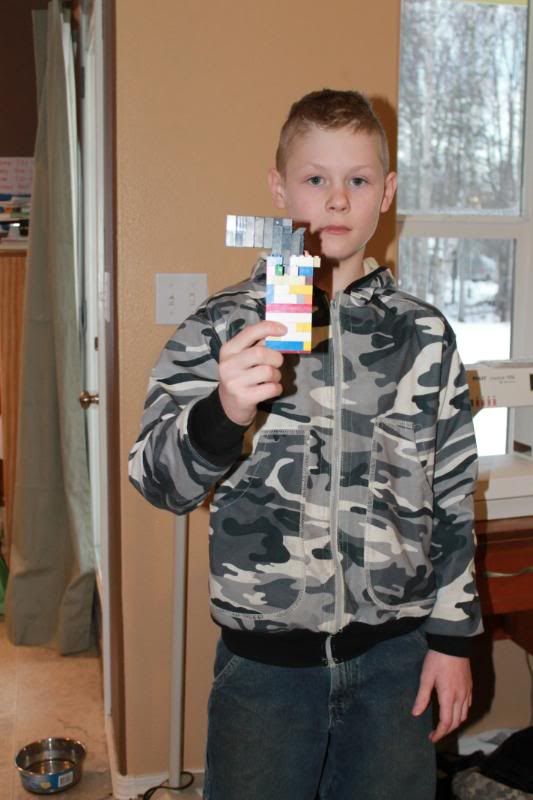 Add caption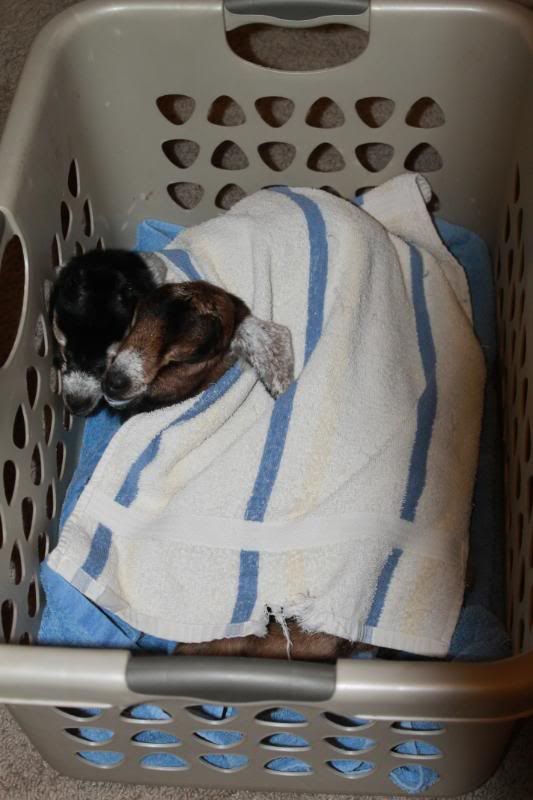 we brought baby goats into the house that were born when it was too cold outside. We hoped their mama would keep feeding them but she says NO so we are bottle feeding them. Not a lot of fun, especially milking 4x a day which seems to be the only way to keep enough milk.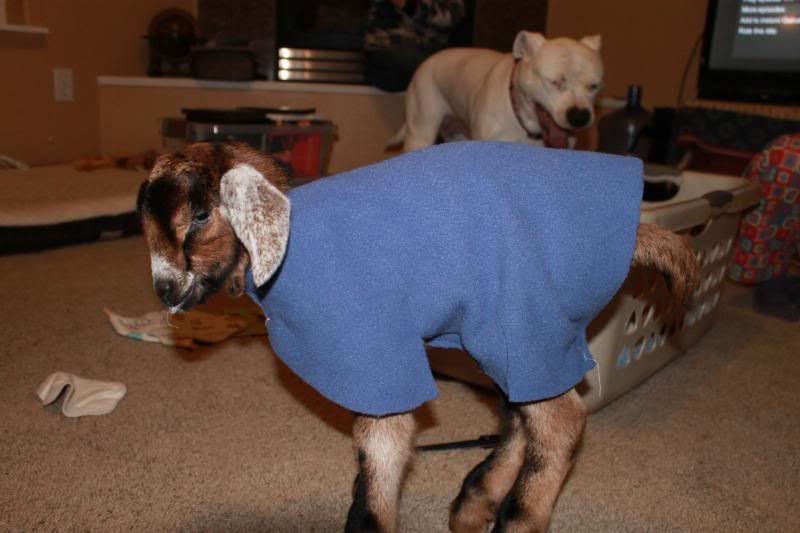 The pictures are a mess here on this blog post, I cannot get them in correct order. This was a quick, on the fly baby goat coat that I made.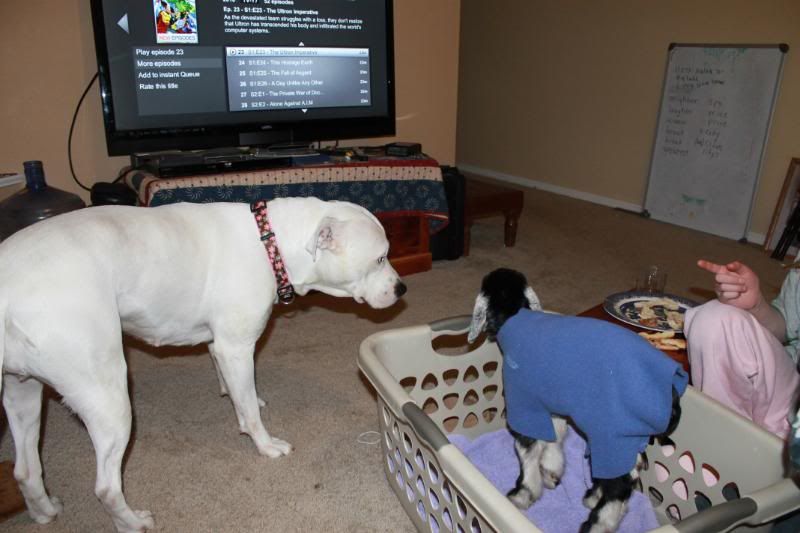 The baby goats are Bully's babies she thinks
A kitty in a sack anyone? He will put himself in any container he can find.
"Something is wrong with this cat... Plastic leads to suffocation."